Olivia Munn Reveals New Details About Alleged 'Emotional Abuse' From Aaron Rodgers
Aaron Rodgers and Olivia Munn were quiet about their relationship. After they broke up, Rodgers got together with NASCAR great Danica Patrick. Patrick and Rodgers are more open with fans and the press about their relationship, and often post pictures on Instagram or discuss one another in interviews.
That leaves Rodgers' relationship with Munn somewhat forgotten. Now, allegations from Munn are making people wonder what really went on between these two.
Olivia Munn hasn't named anyone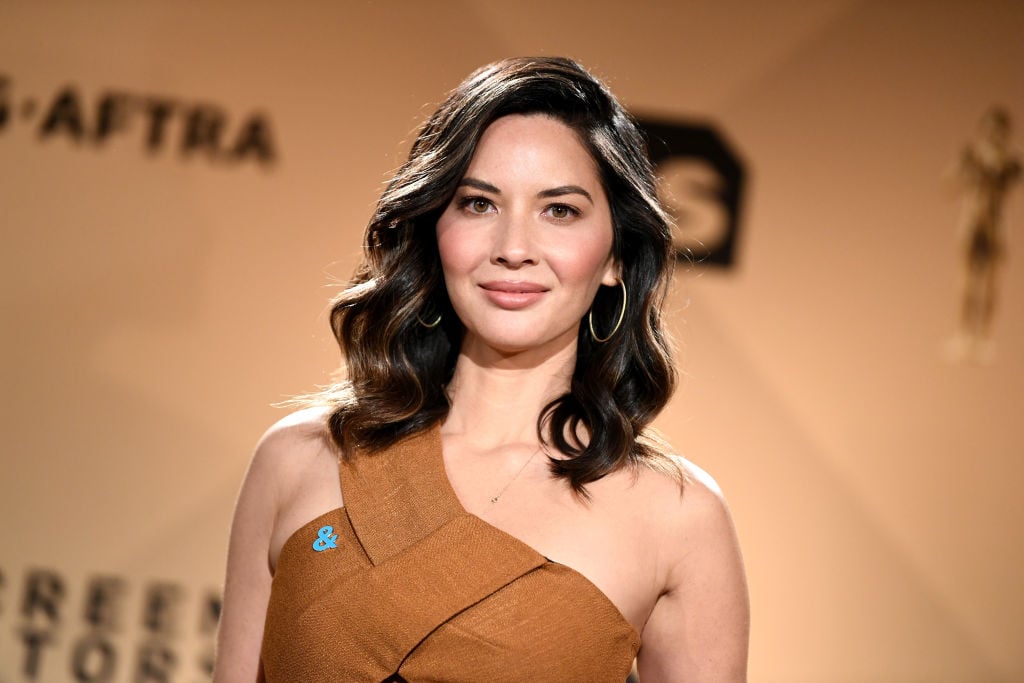 In a recent interview for Forbes Under 30 Summit, Munn opened up about her struggle to find balance in her life. Munn is a hard worker: She's a successful actress, but she's also an activist. And her smart investments in companies like Uber have left her with an impressive net worth.
However, while she was making movies and money, Munn was neglecting herself. She explained: "I was doing things unconsciously. I was in a relationship that was emotionally abusive. I thought you just had to gut it out. Being a minority and a woman, it is ingrained in us to tough things out. We think life is supposed to be tough."
Apparently Munn's neglect of her own mental and emotional well-being was so bad that she allowed herself to stay in a toxic relationship. Although Munn never specifically named Rodgers, all the signs point to him.
She mentions that she was in this relationship at the same time as she was experiencing some work anxiety. This is probably the incident that occurred while Munn was working on The Predator. She wanted the producers to cut a scene with a registered sex offender. The ensuing fight damaged her career, according to Munn, but she would do it again if she had to.
She was dating Rodgers while all this was going on, so the timeline points to him as the emotionally abusive boyfriend she mentions. Another telling sign that Rodgers is the emotionally abusive boyfriend Munn is referring to? She hasn't corrected sources that have assumed it's him, like NBC News.
Olivia Munn is doing better now
Despite her emotionally abusive relationship and the issues she had with her career, Munn has found ways to practice self-care. She meditates, exercises, and engages in activities that she enjoys.
All that has helped improve her emotional well-being, but it turns out Munn suffers from physical problems as well. She went six years experiencing symptoms like fatigue before she was diagnosed with Candida overgrowth.
Candida is a fungus that naturally occurs in the body in small amounts. If it starts multiplying too fast, it can cause Candida overgrowth. The condition has a host of nasty symptoms. Candida can interfere with digestion and vitamin absorption, which leads to the symptoms of fatigue Munn was experiencing.
Olivia Munn wants to help others
Now that Munn has found balance in her life, she encourages others to do the same. She doesn't want people to ask her how she does it all. She said: "We never ask men how they do it all. Because they don't. They don't do it all. You have to make a conscious effort to take care of yourself. It's okay."
She's learned to relax. Even though she's busy as ever, she can take breaks when she needs to.
She hopes other women can learn to nourish their souls as well. She knows it's not easy, but she's on the other side of this self-care struggle. She can say for certain that it's worth it.
She explains: "As hard as it is, take time to do some physical activity every day. Learn a new language. Do stuff that will fill (your mind and soul) and be well."
Her other piece of advice? Break up with toxic boyfriends.