Olivia Rodrigo Addresses 'Good 4 U' and Paramore's 'Misery Business' Similarities
Olivia Rodrigo is known for her role on 'High School Musical: The Musical: The Series.' In 2021, she also released her album 'Sour' and its corresponding song 'Good 4 U.'
Aside from starring in a Disney+ original series, Olivia Rodrigo is one of the music industry's "up-and-coming" artists. The "Drivers License" singer released her album Sour in 2021, which included the upbeat, angsty track "Good 4 U." 
Here's what this artist said regarding plagiarism allegations for this (and other) songs.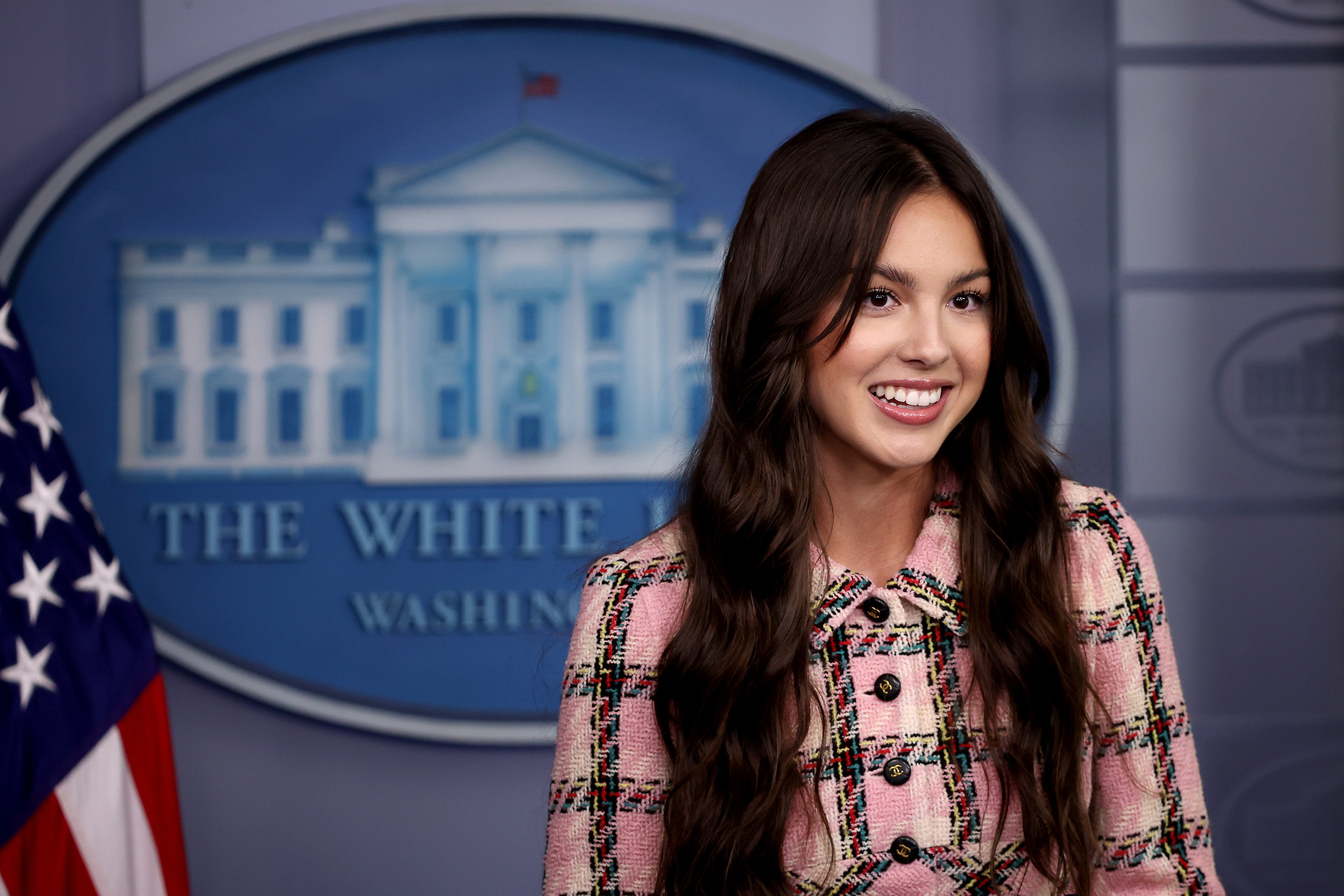 Fans noticed similarities between 'Good 4 U' and the chart-topping Paramore song, 'Misery Business'
Hot off the heels of her single "Drivers License," Rodrigo premiered her debut album, Sour. She earned millions of Spotify plays for songs like "Traitor" and "Happier." 
However, this release hasn't been without its share of criticism. Primarily, some listeners noticed similarities between Rodrigo's music and already-released songs.
One release off of Sour was "Good 4 U" an angsty anthem complete with a fire-filled music video. Although the themes were somewhat different, fans noticed similarities between this song and Paramore's 2007 hit, "Misery Business."
Olivia Rodrigo shared her thoughts on the similarities between these songs
During August 2021, representatives from Warner Chappell Music revealed Paramore's Hayley Williams and former guitarist Joshua Farro were added as co-writers for "Good 4 U." This came months after the initial release of the song and plagiarism allegations from listeners. Rodrigo also commented on the similarities between the songs. 
"What's so beautiful about music is that it can be so inspired by music that's come out in the past," she said in a statement to Teen Vogue's print issue. "Every single artist is inspired by artists who have come before them. It's sort of a fun, beautiful sharing process." 
"Nothing in music is ever new," she continued. "There's four chords in every song. That's the fun part: trying to make that your own… I think it's disappointing to see people take things out of context and discredit any young woman's work. But at the end of the day, I'm just really proud and happy to say that my job is being a songwriter."
Olivia Rodrigo debuted her album 'Sour' during 2021
Some songs intentionally plucked musical elements from already released songs. Taylor Swift and producer Jack Antonoff have writing credits on Rodrigo's "1 Step Forward, 3 Steps Back," with Rodrigo citing interpolation of the song "New Year's Day."
According to ABC News, in July, "Swift, Antonoff and St Vincent were added as co-writers after the fact on 'Déjà Vu,'" after some noticed similarities between the Sour track and Swift's "Cruel Summer."
Outside of her music, Rodrigo starred in the Disney+ original mockumentary, High School Musical: The Musical: The Series as the budding songwriter and actor named Nini. This year also brought several titles and awards for the Sour artist, including the MTV Video Music Award for Best New Artist.
Music by Rodrigo, including songs like "Good 4 U," "Traitor," and "Drivers License," is available on most major streaming platforms.