Olivia Rodrigo Opens Up About Her Admiration for This 1 'Brutally Honest' Singer
Olivia Rodrigo is an actor best known for her work on Disney shows, such as Bizaardvark and High School Musical: The Musical: The Series. These days, Rodrigo is also making a name for herself as a singer/songwriter. It seems fans can expect a lot of honesty from her music, as indicated by her admiration for a "brutally honest" performer.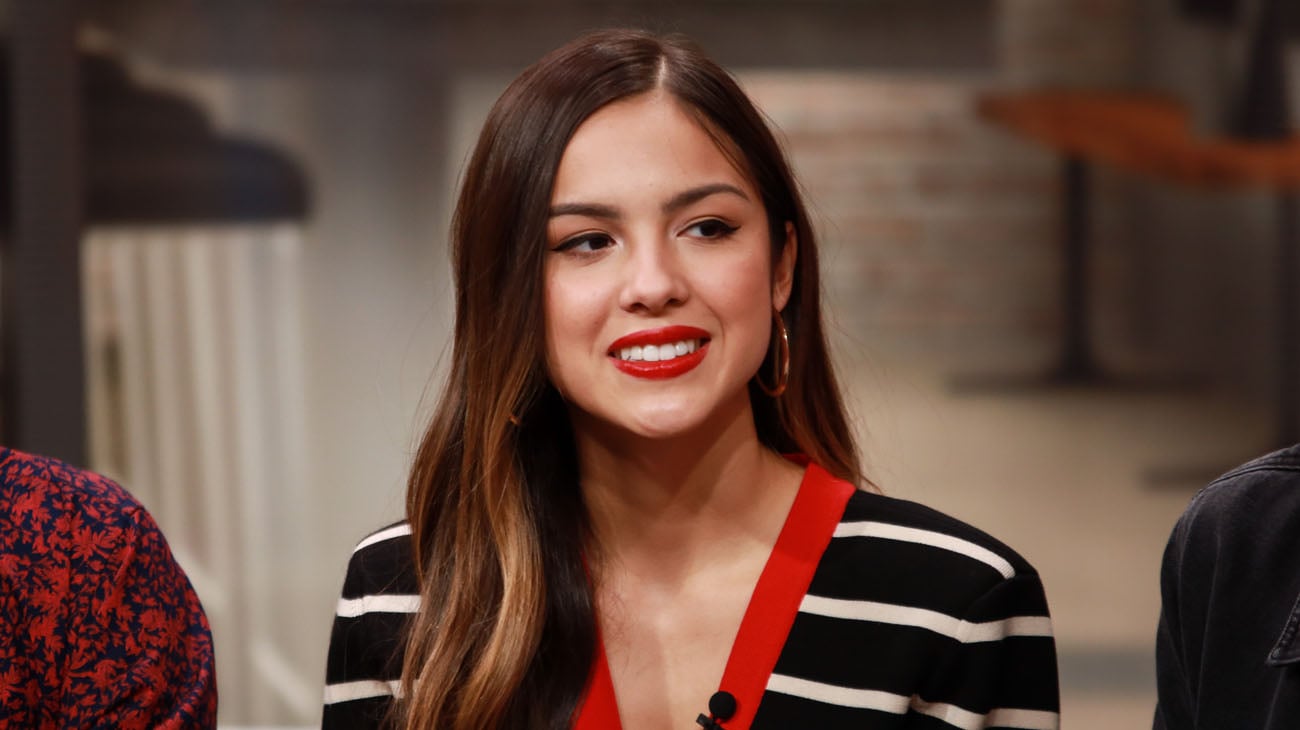 Olivia Rodrigo writes songs for 'High School Musical: The Musical: The Series'
Fans who watch HSMTMTS are probably familiar with Rodrigo's musical abilities. As the main female lead, she sings multiple songs for the show and its soundtrack. Rodrigo has participated in songwriting for some tracks as well, such as "All I Want" and "Just for a Moment."
According to PopSugar, Rodrigo has been writing song since grade school, and she believes she has a unique ability to share her character's feelings through songs.
"I knew what the character was going through like no one else, which is the cool part about an actor writing a song for their character," she said. "Because they know all of the little intricacies of what the character has gone through."
Olivia Rodrigo admires this 1 singer/songwriter for how 'brutally honest' she is
Rodrigo appreciates music that is written from a person's heart, and she shares that she greatly admires a performer who has made honest music about her life—Gwen Stefani.
"I love No Doubt. I think that Gwen Stefani is one of my favorite songwriters ever," Rodrigo says on The Travis Mills Show, according to PopCrush. "She's so honest."
One song in particular that touches Rodrigo is No Doubt's 2000 song "Simple Kind of Life," which is about Stefani's desire to start a family conflicting with her music career.
Rodrigo gushed, "Even in this song, she's like, 'I always thought I'd be a mom.' I'm like, 'Who says that?' That's so great. But everyone thinks it, but nobody always just has the intelligence to put it in a song I guess. And she does it. She's just so brutally honest and emotional and I'm obsessed with her. So this is one of my favorite No Doubt tracks."
Olivia Rodrigo's features raw lyrics about heartbreak
Perhaps it is not surprising that Rodrigo seems to be following in Stefani's footsteps. In January 2021, Rodrigo released her debut single, "Drivers License," which is a song about her experience with a heartbreak.
"I wrote the bulk of the song literally crying in my living room, and I think that it definitely has that feel to it," Rodrigo explained, according to Yahoo. "I was driving around my neighborhood, actually listening to really sad songs and crying in the car, and I got home and I was like, 'Maybe I'll write a song about this, crying in the car.'"
She also added that "the pain is definitely real" in the track.
While pouring one's heart out can be a scary experience for some people, listeners worldwide have been extremely receptive to "Drivers License." The song quickly shot up to the no. 1 position on the Billboard's Hot 100. It also topped charts in several other countries.