Olivia Rodrigo Admits She Hadn't Watched 'Glee' When Referencing Show in 'Deja Vu'
Olivia Rodrigo revealed she stretched the truth a tad in "deja vu" lyrics with her line referencing Glee. The Disney+ star came forward in an Instagram Live admitting that even though she loves being vulnerable in song lyrics, the Glee reference wasn't totally honest at the time. Rodrigo admitted that she didn't actually watch Glee before putting the show in her "deja vu" lyric.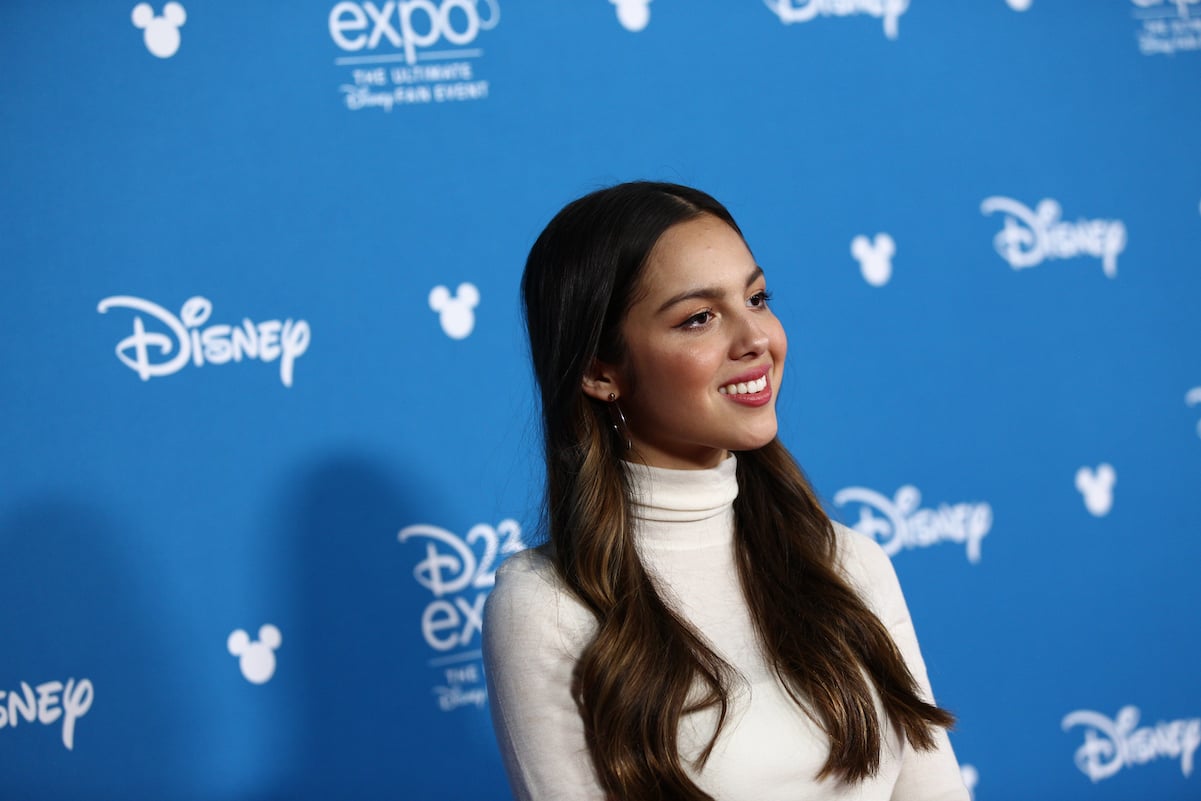 Olivia Rodrigo referenced the television show 'Glee' in 'deja vu'
In Rodrigo's new song "deja vu," which she released on April 1, she referenced the television show Glee. The Glee lyric per Genius was as follows: "Watching reruns of Glee / Bein' annoying, singin' in harmony."
The TV show ran on Fox for six seasons from 2009 to 2015. It followed a group of misfit Ohio high schoolers who were in show choir together. They spontaneously burst into songs, covering the latest pop culture hits as well as oldies. Glee kickstarted the careers for many young stars at the time, like Darren Criss, Dianna Agron, and Amber Riley.
Many think that High School Musical: The Musical: The Series, which Rodrigo currently stars on, is similar in ways to Glee. Both are musical television shows following high schoolers, in which they cover popular, pre-existing songs.
It makes sense that Rodrigo would reference the show. But what surprised some was that Rodrigo hadn't actually seen Glee when she wrote the lyric.
Olivia Rodrigo said she hadn't seen it when writing her song 'deja vu'
Rodrigo hosted an Instagram Live on April 1 to celebrate the release of "deja vu." She revealed that she hadn't seen Glee when writing "deja vu."
"Some of the specifics in 'deja vu' are not entirely reality at all," she explained. "Dan [Nigro, the song's producer] and I wrote that line, 'Watching reruns of Glee' and neither of us had ever watched an episode of Glee when we wrote that."
While "that's what you missed on Glee" was quite literally Rodrigo missing Glee, she did then later say she watched the show after-the-fact.
"I have since actually gone back and I watched the first two seasons of Glee and it's amazing," the star continued. "I obviously am a little musical theater girl at heart. It's really cool that people really like that line. It's so oddly specific."
She then related Glee to her experience being a "musical theater girl" growing up.
Olivia Rodrigo related the 'Glee' experience to her childhood
The singer really related to the show's premise, though. She recalled being in show choir growing up and bursting out into song just like the Fox show.
"'Watching reruns of Glee / bein' annoying, singin' in harmony' is the most theater-kid-sh*t I have ever said," Rodrigo joked. "I am totally that person. I grew up in choir."
She elaborated that her experience was similar to that spontaneously-singing aspect of Glee that people loved.
"It would be somebody's birthday, and we'd sing 'Happy Birthday,'" the singer explained. "All of us would go into three-part harmony singing, 'Happy Birthday.'
She concluded: "I'm like, 'God, it's not that deep.' But that's who I am, it's what I do."