Olivia Rodrigo's Celebrity Crush Makes Perfect Sense with Her Zodiac Sign
Olivia Rodrigo revealed her celebrity crush in a new interview, and it makes total sense with her zodiac sign.
After Olivia Rodrigo's song "drivers license" dropped, she revealed in a new interview who her celebrity crush is. Her reveal came after she saw Saturday Night Live do a parody of her song. Rodrigo's celebrity crush makes perfect sense with her zodiac sign — she's a Pisces, after all.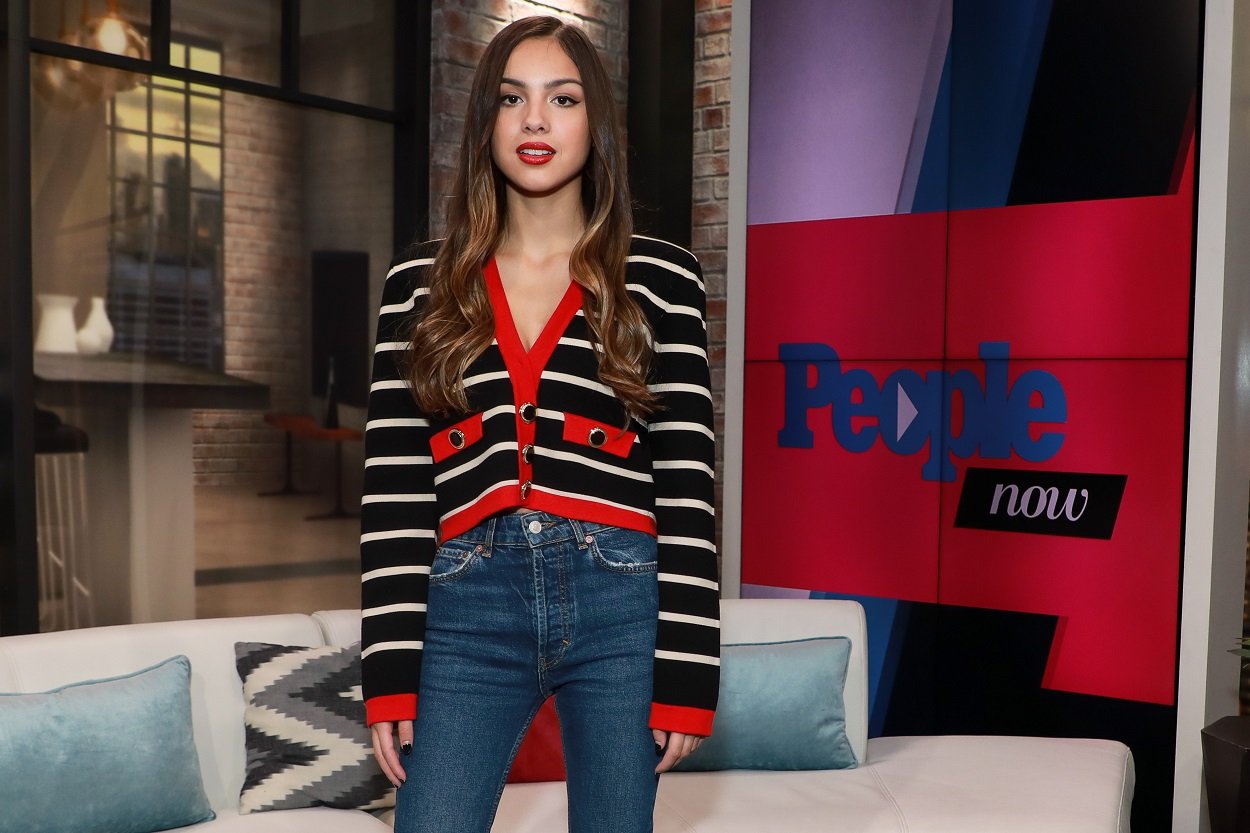 Olivia Rodrigo watched 'Saturday Night Live' cover 'drivers license'
In late February 2021, Saturday Night Live did a sketch about Rodrigo's song. The nearly four-minute short featured Regé-Jean Page, Kenan Thompson, Pete Davidson, and more. SNL showcased Rodrigo's emotional song by featuring a group of men resonating with it while playing pool at a bar.
One of the people in the clip who knew a lot about "drivers license" was Davidson's character. He initially asked if "drivers license" was about drama among Vanessa Hudgens, Zac Efron, and "Sharpay" (Ashley Tisdale's character) from the original High School Musical franchise. Rodrigo is in the spinoff show for Disney+. Davidson sang along to the single and compared the verses to Taylor Swift's songwriting.
Olivia Rodrigo revealed her celebrity crush is Pete Davidson
Rodrigo spoke with Radio.Com LIVE Check In for a March 2 interview, and the young Disney+ star revealed that she actually has a crush on SNL's Davidson.
"I was like, absolutely floored," Rodrigo said about seeing the sketch. She continued, "I was screaming. I think, being made fun of and parodied on SNL is the biggest compliment in the whole world. That was so surreal."
She described that someone told her SNL would talk about "drivers license" — but she had no idea that the whole song would be played.
"Pete Davidson, who is my biggest celebrity crush, was singing it and compared me to Taylor Swift who is my idol," she continued. "It was just insane. It was on my 18th birthday too, so it was just a crazy day."
Olivia Rodrigo is a Pisces and Pete Davidson is a Scorpio
Rodrigo's birthday is on Feb. 20, the day that Saturday Night Live did a "drivers license" sketch. Her birthday makes her zodiac sign a Pisces, which is one of the three water signs.
As for Davidson, his birthday is Nov. 16, which means he is a Scorpio, which is also a water sign. It makes sense that Rodrigo would be drawn to a fellow water sign.
"Fellow water element signs Cancer and Scorpio will intuitively know what's on the Pisces' heart and mind, thus, they make the most compatible friends for a Pisces," astrologer and psychic Cindy McKean told Bustle.
Many celebrities that Rodrigo looks up to have given her attention after "drivers license" came out. Swift commented on Rodrigo's social media posts, congratulating the star on the song. The younger singer also revealed that Niall Horan, who was part of the band she wrote fan fiction about, reached out to her, too.
Davidson is only the latest celebrity that Rodrigo is a fan of to recognize her major talent, and we couldn't be happier for the Disney+ star for getting the recognition she deserves.