Olivia Rodrigo's Childhood Music Teachers Are 'So Proud' of Her Success
Grammy-winning singer Olivia Rodrigo has had a talent for music since she was a child. She often competed in local singing competitions and eventually rose to prominence on Disney TV shows such as Bizaardvark and High School Musical: The Musical: The Series. But for those who knew her when she was young, including her teachers, her massive success today doesn't come as a huge surprise.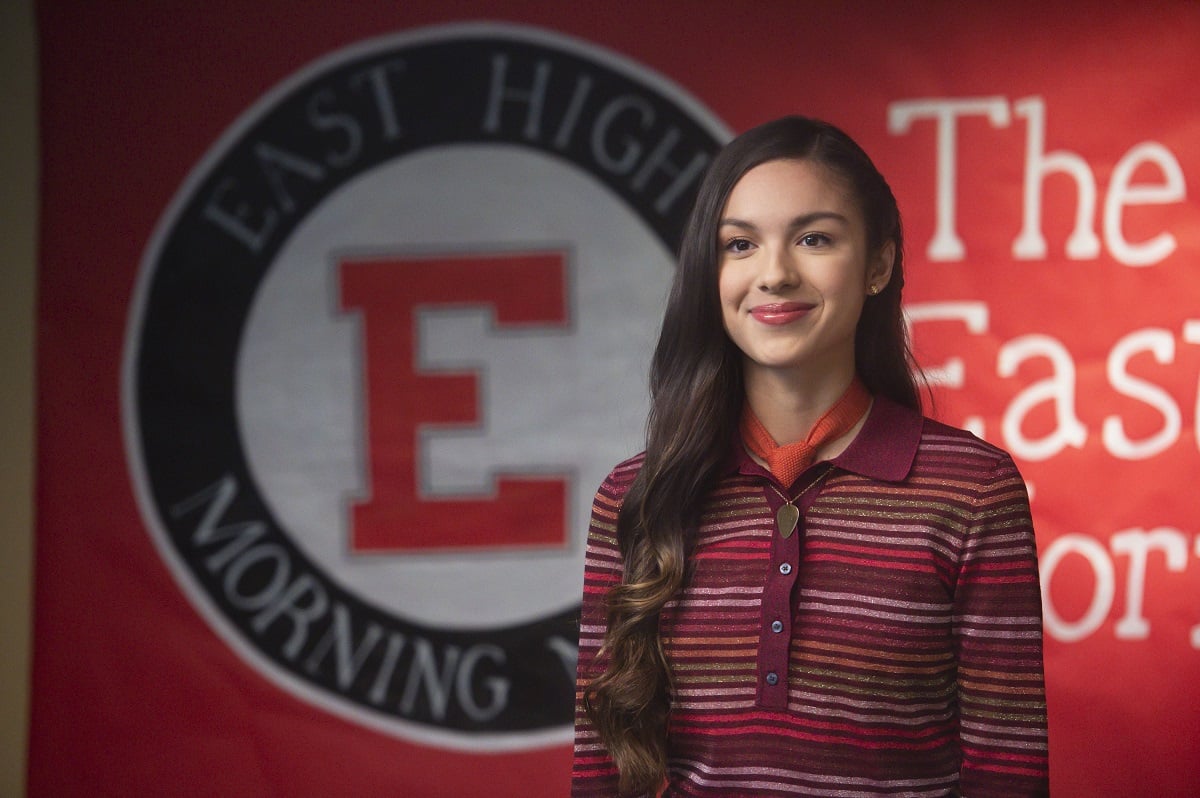 Olivia Rodrigo performed in competitions in Southern California as a child
Rodrigo's love of music couldn't be contained since she was a child. Growing up in the Temecula, California area, Rodrigo often took classes at various music studios, learning the basics of how to create and perform music for an audience.
Local news station CBS8 caught up with some of Rodrigo's childhood music teachers as they reflected on her meteoric rise to fame.
"We teach a lot of music fundamentals, anything from rock 'n' roll to singer-songwriter stuff," said Hannah Warner, owner and director of the Temecula Music Teacher studio. She added that Rodrigo was most interested in singer-songwriter material as a tween, and that when she was her student, she wanted to learn how to play guitar as she prepared for an audition.
Rodrigo's first performance playing guitar and singing at the same time ended up landing her a role on the Disney show Bizaardvark. "In that room at the time, there were hundreds of people there and it was like the air was sucked out of the building," Warner recalled. "Nobody could breathe, nobody could talk, nobody could move until they heard the very last note of the song."
Olivia Rodrigo's childhood teachers are proud of her
Rodrigo's childhood vocal coach Gwyn Sanborn can attest to Rodrigo's talent firsthand. "We were just blown away by the fact she was so young so young and just owned that stage," she said. Rodrigo auditioned for one of Sanborn's live talent show productions, Temecula Live, at age seven.
"We put her on the show and she nailed it," Sanborn reminisced. "The first time ever singing with a band, live in front of an audience, and she just did a fantastic job at seven years old."
Rodrigo was a frequent face at various hometown shows throughout her childhood in the 2000s and early 2010s. She competed several times in the local competition Boys & Girls Club Idol, and eventually made her TV debut in an Old Navy commercial.
Sanborn and Warner couldn't be happier to see what has come of their former student. "I would just tell her I'm so proud of her," Sanborn said honestly. "She's done amazing." Warner echoed a similar sentiment and called herself Rodrigo's "biggest fan."
RELATED: Olivia Rodrigo's 'Sour' Producer Dan Nigro Has Also Worked With Finneas O'Connell, Carly Rae Jepsen, and Kylie Minogue
She became a Grammy-winning superstar
After getting a role on Bizaardvark, Rodrigo's rise to fame became fast and furious. She was introduced to wider audiences on the Disney+ show High School Musical: The Musical: The Series in 2019. But it was her debut album Sour, released in May 2021, that cemented Rodrigo as a superstar and one of Gen Z's leading artists.
In 2022, Rodrigo's hard work paid off: she took home three Grammy Awards, including the highly-coveted Best New Artist honor.
RELATED: Olivia Rodrigo Dropped and Broke 1 of Her Grammy Awards, Just Like Her Idol Taylor Swift Once Did