Olivia Rodrigo Confesses Her Instagram Is 'Weird' for Her to See
Olivia Rodrigo was hardly an unknown prior to releasing her debut single, "drivers license." Her passion for acting helped land her lead roles on Disney Channel shows like Bizaardvark and High School Musical: The Musical: The Series. However, 2021 made Rodrigo a bonafide superstar and a household name. Suddenly Rodrigo's Instagram followers skyrocketed into the multimillions and people around the world started talking about her music and personal life.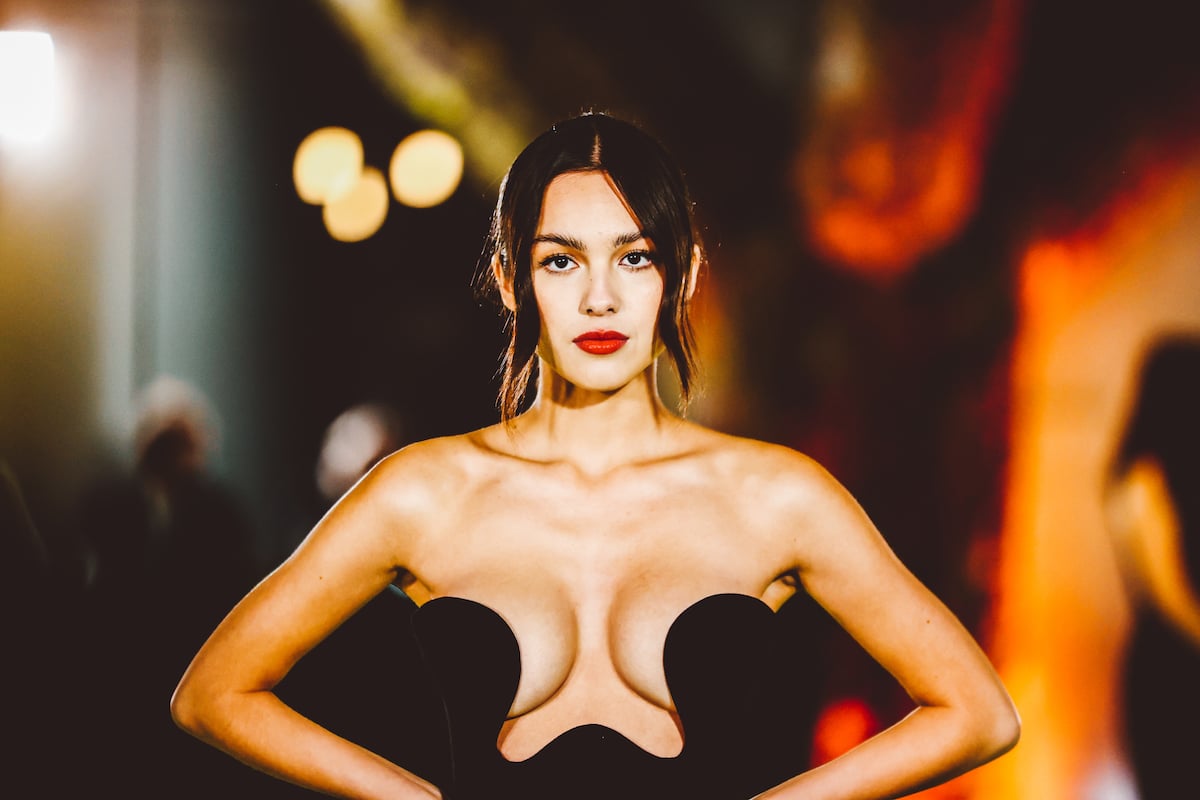 Rodrigo smartly chose to capitalize off of the success of her debut single and quickly released her debut album, Sour. Not only did this help cement her place in the music industry, but it also ensured that the buzz around her didn't die down. These days the "deja vu" singer is doing magazine covers, interviews, attending exclusive events like the Met Gala, and performing everywhere from Saturday Night Live to the VMAs.
Olivia Rodrigo says her Instagram doesn't feel like the real her
But how is Rodrigo adjusting to this extreme fame? With 17.8 million followers on Instagram alone, it's clear that her popularity seems to increase by the day. Looking at the actor's Instagram page, her life looks incredibly glamorous. And while a portion of her life is definitely that, the "good 4 u" artist reveals that it's not exactly reflective of who she is as a complete person.
"You look at social media and see the perfect parts of people's lives and it's so hard not to compare your life to theirs," Rodrigo shared in an interview with Vogue Singapore. "It's even weird for me to see my Instagram page; that's what people think of me but that doesn't feel like me. I wish they knew the real me."
The 'Sour' artist revealed that her friends and parents help keep her grounded
Fortunately, Rodrigo has people in her life that do know the real her. She's held on to a lot of the same friends that she had prior to her massive success. Furthermore, the songwriter has parents who have no ties to the entertainment industry that help keep her grounded.
Of course, Rodrigo's overnight celebrity status wasn't an easy pill for everyone in her life to swallow. In the aforementioned interview, the songwriter hinted that not everyone in her life was supportive of her success. While some of her friends adjusted well to the whole world knowing her name, not everyone fared as well.
Rodrigo reflects on how fame has changed some of her relationships
"It was surprising to see who was genuinely supportive of me and who wasn't," Rodrigo confessed. "Sometimes when you have a lot of success really quickly, it can scare people and make people feel different. That was an interesting thing to learn. I'm figuring it all out."
Something that Rodrigo has already figured out is that fame doesn't change who she is. She revealed that the problems she was having prior to her success are the same ones that she's dealing with now. Ultimately, she is still the same person. So far, she's been able to block out a lot of the noise that comes along with intense fame. We hope that she can continue to do that in the future.