Olivia Rodrigo Confirms Secret Message She Whispers in 'Deja Vu' Lyrics
Olivia Rodrigo kicked off her career with hit singles like "drivers license." She followed in the footsteps of her idol Taylor Swift by incorporating a hidden message in the lyrics to her song "deja vu." The Disney+ actor revealed in a new interview that she has a line she whispers in her second single.
Olivia Rodrigo explained her 'deja vu' song lyrics in an interview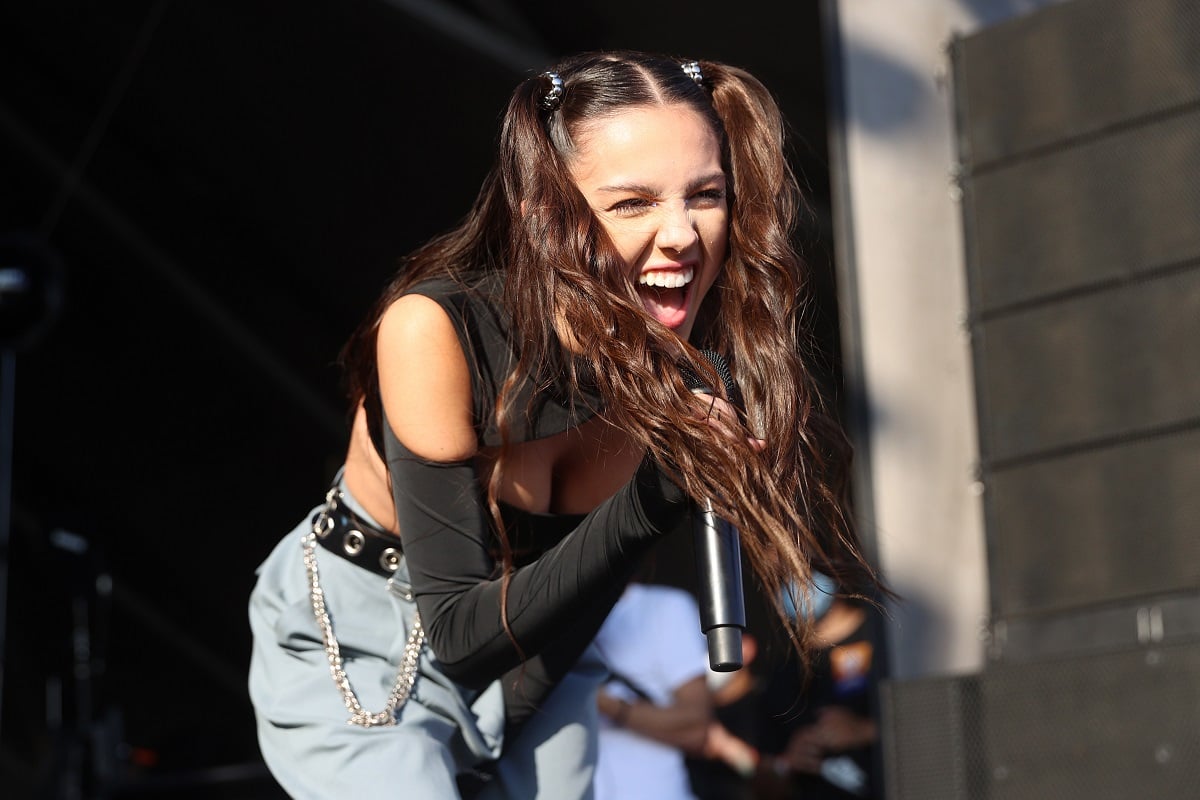 Rodrigo and her producer Dan Nigro discussed the making of "Deja Vu" in an interview with Rolling Stone. They revealed that they created the song back in August 2020.
"We were actually trying to write another sadder song and it wasn't working," she said. At the time, Nigro asked Rodrigo what else she had.
The song originated with one simple lyric Rodrigo had in the notes app on her phone: "One of the little hook lines that I had was, 'When she's with you, do you get deja vu?'"
She expressed that she thinks the phenomenon of "deja vu" is interesting.
"I thought it would be a cool way to talk about deja vu," she commented. "To talk about when you break up with someone and they move on, sometimes you've watched them on social media or whatever. They're living the same life you lived with another partner."
Rodrigo continued: "That can be frustrating. That's a universal, relatable thing that doesn't get talked about a ton. I thought that would be a cool way to talk about deja vu and make it fun and relationship-y."
Olivia Rodrigo revealed a secret message in her song 'deja vu'
Rodrigo dropped a major bombshell on a hidden lyric in "deja vu" in the interview. She and Nigro debated whether to share the Easter egg that is hard to hear in the song. Eventually, Rodrigo couldn't contain her excitement and decided to spill the beans.
"Only a couple people pick up on it," the Grammy-nominated artist explained. "I whisper 'I love you' in the track and it's super buried."
Rodrigo shared that one of the song's editors "never heard it" after listening to the Sour track "over 200 times."
"I don't know if only certain people can hear it, but it's really buried and subtle," the singer continued. Nigro then played the part of the song in which you can hear the hidden "I love you."
Olivia Rodrigo's idol Taylor Swift also puts secret messages in songs
The secret message in Rodrigo's song can be heard in between the following lyrics: "Now I bet you even tell her how you love her / in between the chorus and the verse / I love you."
Rodrigo's secret message is a meta-reference in that the "I love you" that she said came between the second verse and the chorus of her own song.
Her hidden lyric is another way that she's following in Taylor Swift's footsteps. Rodrigo revealed in a different interview with MTV that she studies Swift's songwriting to inspire her own tracks.
Rodrigo and Swift also formed a friendship early in the former's career. Swift notably sent the "good 4 u" artist a ring and a letter after Rodrigo covered one of her songs.
Swift is famous for including Easter eggs in her songs as nods to hidden and deeper meaning to her fans. She started this with capitalized letters in album lyric books, and has since evolved to further symbolic hints for her fans.