Olivia Rodrigo on Debut Album 'Sour'; 'Reminiscent of 'Jagged Little Pill'
Olivia Rodrigo is having a fantastic year. Her first two singles 'Drivers License' and 'Deja Vu' have performed brilliantly and now she's gearing up to release her debut album, Sour.
Olivia Rodrigo is having a fantastic year. The 18-year-old managed to break all kinds of streaming records with her debut song "Drivers License", which also sat atop the Billboard Hot 100 for 8 consecutive weeks. The High School Musical: The Musical: The Series star also became the youngest person to debut atop the Hot 100, but she wasn't done there. Shortly after the success of her debut single, Rodrigo released her second single, "Deja Vu" which also earned a top-ten spot on the charts. Now, fans are eagerly awaiting her debut album, Sour.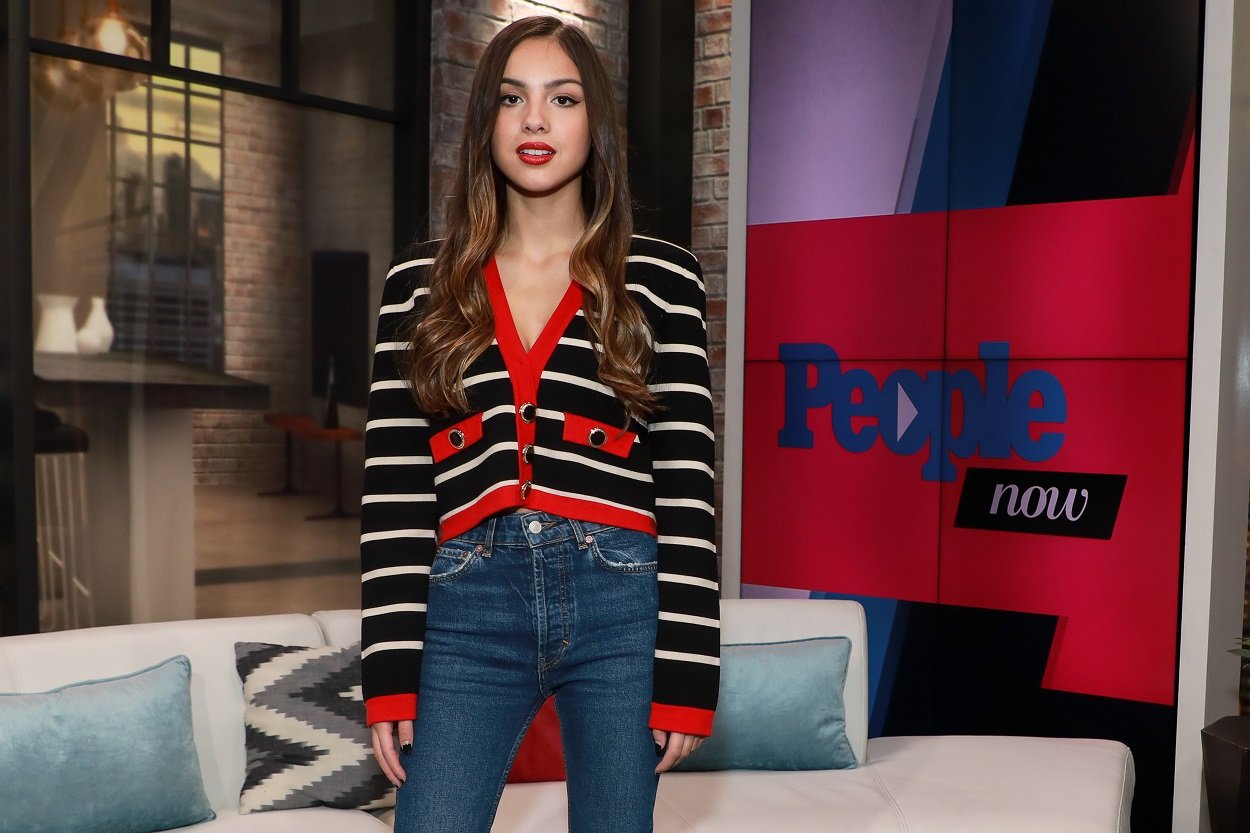 It certainly is impressive that Rodrigo has managed to accomplish so much prior to releasing her debut album. Furthermore, it's wise for the singer to capitalize off of the attention and success of her first two songs by releasing Sour sooner rather than later. The album will release on May 21, 2021. "My debut album SOUR out may 21st ahhhhhhhh," Rodrigo penned to her millions of fans, also sharing a photo of the album artwork.
Olivia Rodrigo says her debut album, 'Sour' really focuses on lyrics
But what can Rodrigo's fans expect from Sour? Like her musical idol, Taylor Swift, Rodrigo's album is lyric-focused and narrative-based. In a recent interview with Zane Lowe, the artist got candid about her upcoming album and how she drew inspiration for it.
"It's really just what I love—which is songwriter, lyric-based music," Rodrigo shared about Sour. "It's very much taken as a slice of my life. I drew a lot of inspiration from this period of my life, where I was feeling a lot of heartbreak and a lot of insecurity. There's this period of time all 16, 17, 18 year old kids go through where they just feel so incredibly lost and just angsty for no reason and sad. This album to me is my interpretation of that period of my life that I was going through."
The 'Drivers License' singer compares her album to Alanis Morissette's 'Jagged Little Pill'
Continuing on, Rodrigo compared the album to Alanis Morissette's most infamous album. "It's reminiscent of sort of the albums like Jagged Little Pill that I love," the "Drivers License" singer shared. "I'm super critical of everything, but I'm really happy with this album. And that doesn't happen very often where I feel completely sure. I mean, obviously, you don't feel completely sure of anything, but I really feel like it's the best that I can do right now, and I'm real proud of that. In a year, the best that I can do is going to be something totally different, and that's just the cool thing about putting out music when you're a teenager."
It's great that Rodrigo seems to already be aware of her own evolution as an artist. It'll be interesting to see how the album performs and how it compares to her first two singles. As for whether or not Sour is actually reminiscent of Jagged Little Pill…we'll just have to wait and see.