This Is How Olivia Rodrigo Wrote 'Drivers License'
Olivia Rodrigo is emerging as a songwriter that people should definitely have their eyes and ears out for. The Disney+ star wrote her song, "drivers license," in the aftermath of heartbreak and loss. The star detailed how she wrote the song in a new interview and gave listeners a step-by-step detail of her process.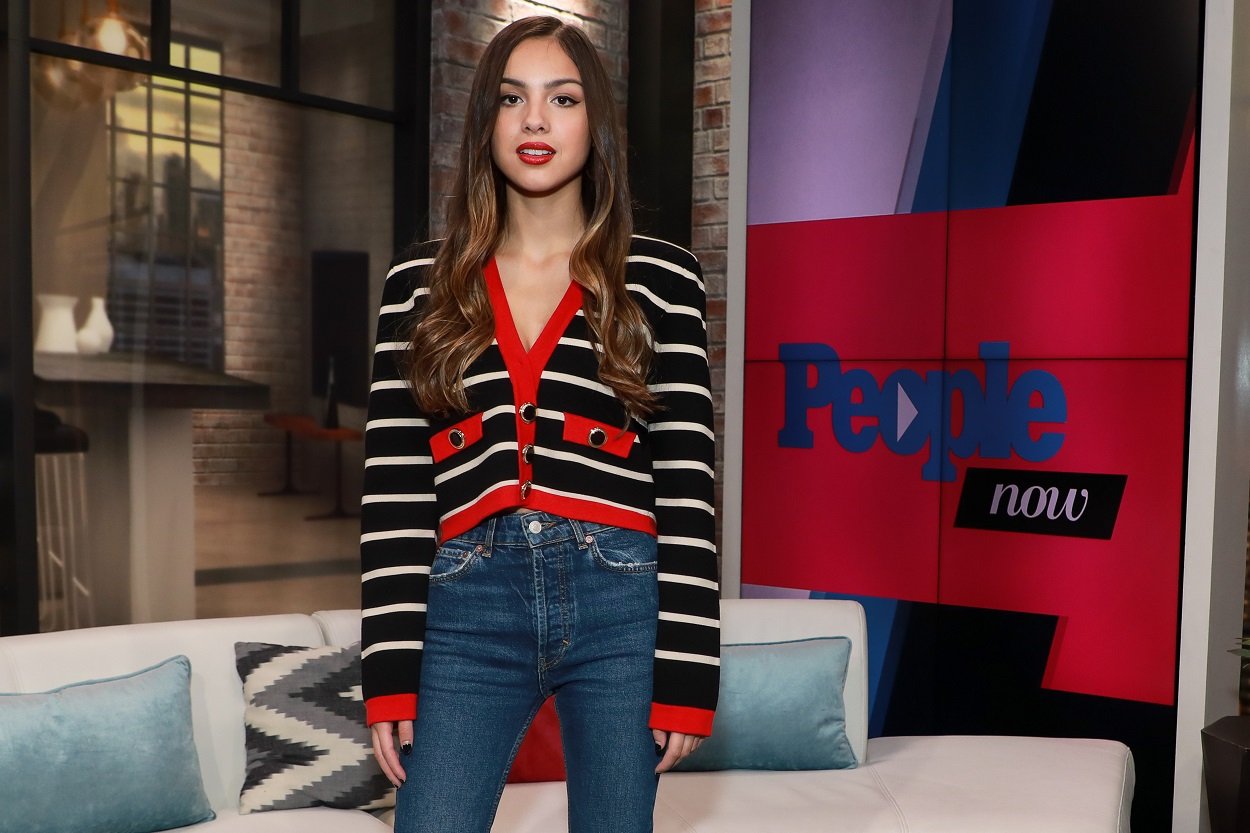 Olivia Rodrigo's song 'drivers license' came out in January
Rodrigo dropped "drivers license" in early January and the song quickly went viral. Many social media users added the audio to their videos on the social media platform TikTok, as well as circulating it on their Spotify playlists. The single went straight to Billboard Top 100's number one spot, and has remained there for seven weeks.
The Disney+ star's music idol, Taylor Swift, even congratulated Rodrigo on the success of her first single outside of her Disney+ show. Even though the song has been involved in some drama (detailing a possible love triangle among fellow Disney stars Joshua Bassett and Sabrina Carpenter), it has remained beloved for its relatable and heart-wrenching lyrics.
The song became successful right away and even was spoofed on 'SNL'
The song has been so big in pop culture that Saturday Night Live couldn't help but parody "drivers license." Bridgerton star Rejé-Jean Page led a sketch in which several men tout their knowledge about the song and sing along to the lyrics.
SNL's sketch came on Rodrigo's 18th birthday, Feb. 20, and her celebrity crush Pete Davidson was in the sketch as well. The star has been amazed by the success of "drivers license" and she spoke about her songwriting process in a new video interview.
Rodrigo spoke to The New York Times' reporter Joe Coscarelli about the making of "drivers license" in the magazine's Diary of a Song video series.
"I truly had just gotten my driver's license, and I had gone driving around my little suburban neighborhood listening to music and crying, I was listening to 'Minor' by Gracie Abrams," Rodrigo described. "There was, like, so many intense emotions in my head. I was going through so much. There was so many thoughts and so many different aspects of this breakup."
This is how Olivia Rodrigo wrote 'drivers license'
Rodrigo said she sat down at her piano when she got home and started playing. She brought the song to her producer, Dan Nigro, and told him she thought it was the "best song" she had "ever written." The two thought of including a real car sound at the beginning of the song, which Rodrigo said she asked her mom to record while brainstorming with Nigro.
She also revealed that she thought about people using the song to make TikToks while creating the song itself.
Her producer also added that originally, Rodrigo sang the song in a falsetto voice. But he advised her to "belt it."
"I think that was, like, the best decision ever," Rodrigo said. "It feels so emotional. Throughout the whole song, it almost feels like I'm going to break."
Rodrigo even weighed in on a pivotal lyric change. She adjusted a lyric from: "I bet you're with that brunette girl who I always thought about," to the notorious, "And you're probably with that blonde girl who always made me doubt." Many connected the new lyric to Rodrigo's rumored ex-boyfriend's new blonde girlfriend, Carpenter.
"That was the fun part about kind of finishing up the song with Dan, is getting his opinion on little things like that," she said.
They both described the visual aspect of the bridge, bringing in the elements of red lights, stop signs, white car, and a front yard.
She finished by saying she got her driver's license "six months ago."
"I got my driver's license and I also got a song out of it," she concluded. "So I'd say, all in all, it was worth it."