Olivia Rodrigo Explains How She Studies Taylor Swift's Music to Help Her Songwriting
Disney+ star Olivia Rodrigo is dominating charts with her second single "deja vu" and she might have Taylor Swift to thank. Rodrigo spoke in a new interview about how she has studied Swift's music to help inform her songwriting. The star also gave advice to other songwriters on how to further hone their skills.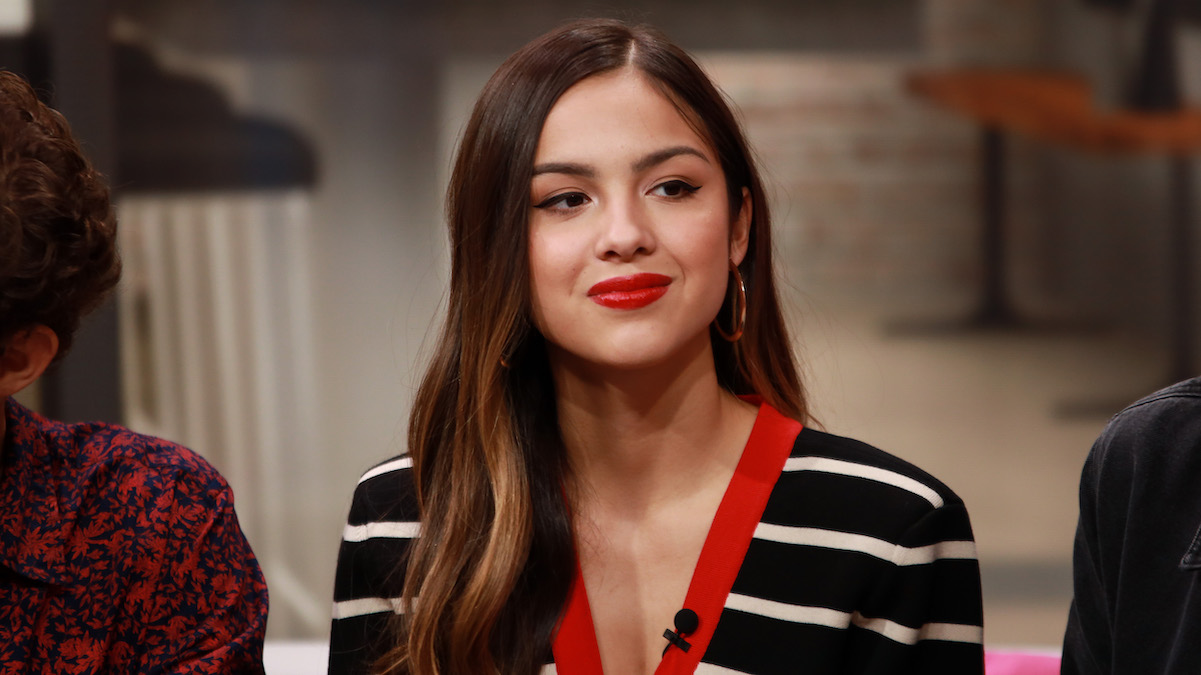 Olivia Rodrigo gained confidence after writing 'drivers license'
Rodrigo's song "drivers license" has been No. 1 for several weeks. While some artists might have felt hindered by early success in their careers, Rodrigo felt like it gave her the opposite effect.
The star spoke with MTV News about how "drivers license" changed her perspective on writing.
"'Drivers license' coming out has immensely affected my songwriting process in my music-making brain," she said. "When it started getting to be really successful, I thought I was going to get in my head about my writing."
But luckily, Rodrigo's "drivers license" success only helped her.
"It gave me a lot of confidence in my voice and in what makes my songwriting special, which is my vulnerability and honesty," she continued.
The High School Musical: The Musical: The Series actor then explained how she breaks down Swift's songs as a songwriting educational tool.
Olivia Rodrigo explained how Taylor Swift inspires her songwriting
Rodrigo's first tip to other songwriters was to get in the brain of one. "Listen to music like a songwriter," she advised. "I have grown exponentially from doing this."
Rodrigo cited one of the ways that she personally has done this.
"I literally will listen to music that my idol made, watch all of their interviews, then go back and be like, 'Okay. I'm going to write a song as if they were writing this song,'" Rodrigo explained. "It completely broadens your horizon and helps make your music that much better."
Rodrigo then described how she uses Swift as inspiration for her own writing.
"I'm obsessed with the way that Taylor paints pictures and her imagery is fantastic and her storytelling is insane," Rodrigo expressed. "I don't think I'm as good of a storyteller as she is yet, but I always try to put aspects of that sort of narrative, singer-songwriter-y lyricism in my songs."
The 'High School Musical' star gave advice to other songwriters too
Rodrigo continued her songwriting advice to other musicians. She recommended from experience that "finished is better than perfect."
"You're never going to learn from something if you just throw it away the second you think it's not good," she said. "You're never gonna learn how to craft something good if you're just waiting for luck and a bolt of inspiration to strike you."
She also commented that working, writing, and creating will "show the universe you are capable of bringing this idea to life."
Rodrigo used an example for this too. She said that she wrote a song every day during quarantine. "Some of the ideas I wouldn't have gotten to jot down if I didn't make myself do that every day."
The star said that people should write songs for themselves, instead of for other people, and to read poetry.