Olivia Rodrigo Shares 'Good 4 U' Music Video Inspiration and Advice to Her Younger Self in Twitter Q+A
Olivia Rodrigo did a Q+A on Twitter with her fans and revealed the 'Good 4 U' music video inspiration, advice to her younger self, and even her favorite snack from Trader Joe's. Here's what she had to say.
Olivia Rodrigo surprised her fans on May 26 when she announced that she'd be holding a Q+A on Twitter to answer her supporters' biggest questions. The Disney+ star answered fans wondering about her music, what she'd say to her younger self, and even her favorite snack (spoiler: it isn't something sour!). Her debut album Sour came out on May 21 following the success of her first three singles: "drivers license;" "deja vu;" and "good 4 u." Here's what Rodrigo had to say in the question and answer event online.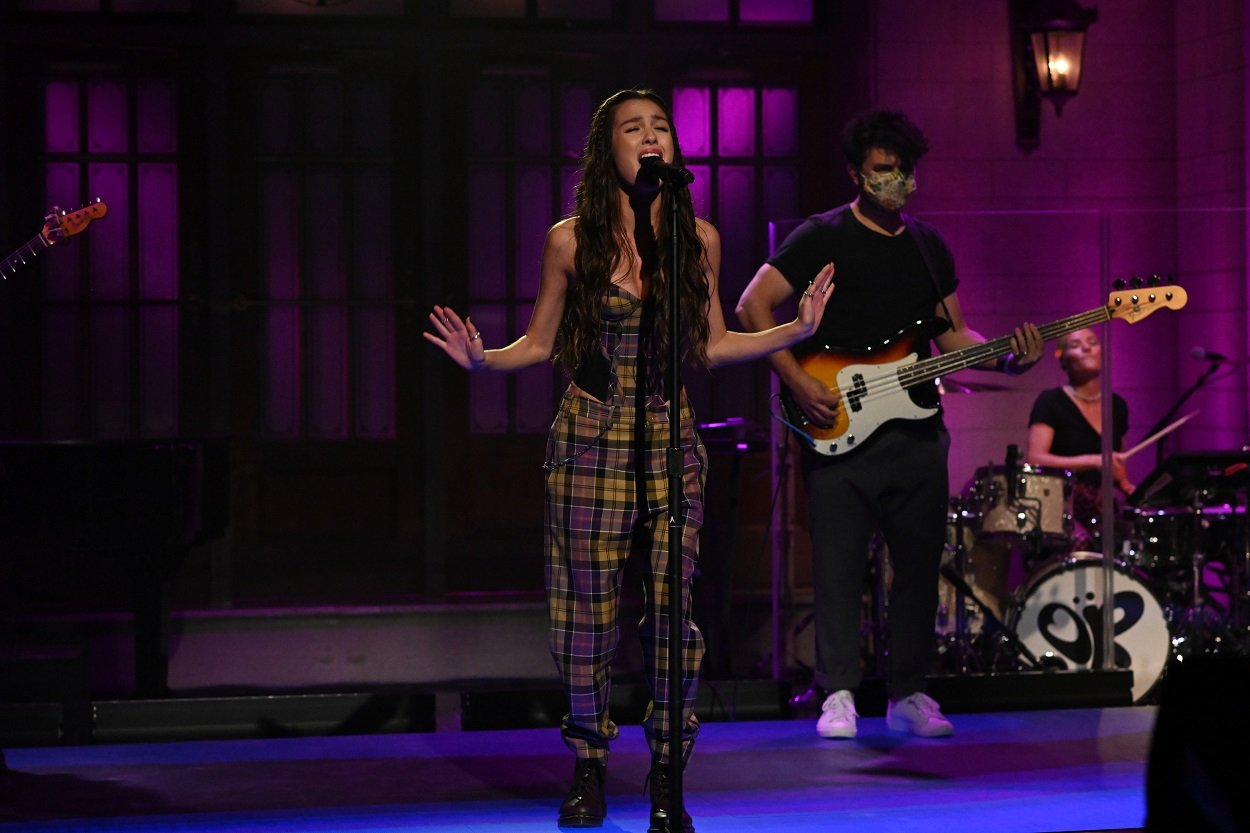 Olivia Rodrigo shared advice she'd give to her younger self
One fan on the thread asked Rodrigo what advice she would give to her younger self. Rodrigo has been acting for years and found success early on with the Disney Channel.
The High School Musical: The Musical: The Series actor replied on Twitter: "I would tell her that everything works out that way it is supposed to. I think lil Olivia would be so happy to know all her heartbreak would turn into something rlly beautiful."
Rodrigo formerly spoke out against critics who said she only writes love songs.
In an interview with The Guardian, Rodrigo commented on the "sexist criticism of songwriters like me being told that they only write songs about boys."
"I'm a teenage girl, I write about stuff that I feel really intensely — and I feel heartbreak and longing really intensely — and I think that's authentic and natural," she told the outlet. "I don't really understand what people want me to what about; do you want me to write a song about income taxes? How am I going to write an emotional song about that?"
Olivia Rodrigo shared the inspiration for the 'good 4 u' video
The "drivers license" singer replied to a fan asking about the inspiration behind Jennifer's Body-themed music video, "good 4 u."
"Petra [Collins, the director] and I were super inspired by cult horror movies and feminine rage teheheee," Rodrigo answered.
She also noted on her Twitter account that "jealousy, jealousy" was the hardest to write on her Sour album. "I wrote like 4 different verses before deciding on the one that's on the record," she commented.
Rodrigo revealed her family and friends' favorite tracks as well. "hope ur ok is my parents fav and brutal is my bffs fav," Rodrigo shared.
The singer, who has yet to perform a concert for her Sour songs, also told her fans she's most excited to perform "brutal" live. "Gonna be a rager," she said.
She also spilled on her favorite snack — and it isn't sour
In addition to talking about her music, Rodrigo's fans were also wondering about the singer's more personal preferences. For instance, one fan had to know what her favorite snack is.
"Trader Joe's oatmeal cookies till the day I die," she responded.
You can listen to Sour on Apple Music and Spotify and stream High School Musical: The Musical: The Series on Disney+.