Olivia Rodrigo Included This Heartbreaking Kacey Musgraves Song on Her Spotify Birthday Playlist
Disney+ "drivers license" singer Olivia Rodrigo honored her 18th birthday with a Spotify playlist that featured country singer Kacey Musgraves. Rodrigo's playlist predictably included her idol, Taylor Swift, but the heartbreaking Musgraves song was a surprising addition. The lyrics could be pointing to Rodrigo's experience amidst the release of her No. 1 song.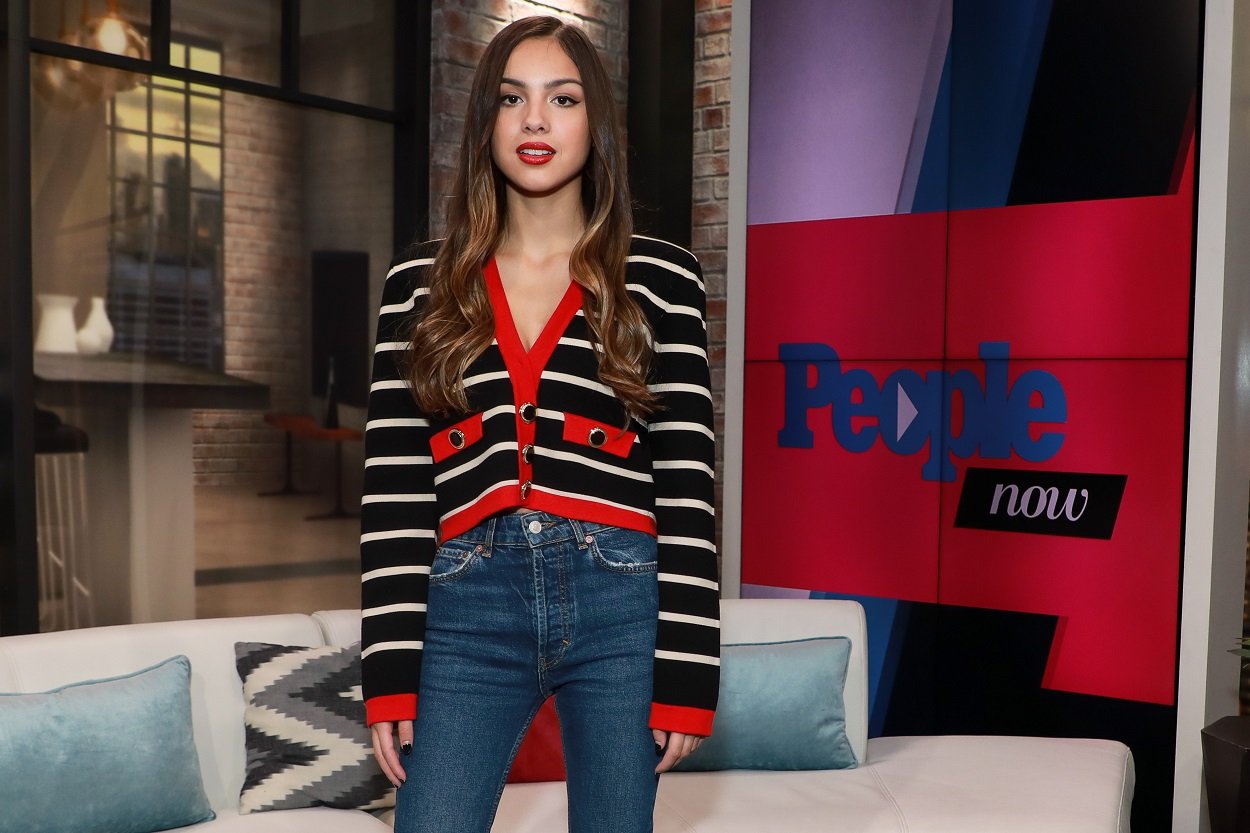 Olivia Rodrigo found chart success with her song 'drivers license'
Rodrigo's song "drivers license" was a surprise hit for the young Disney+ star. The song shot to No. 1 on the Billboard Hot 100 chart and has remained there for eight weeks. It's the "longest-running No.1 hit on the global chart," per Forbes.
Furthermore, the song trended on TikTok, with many viral videos using the audio. It also prompted two alleged response songs by Joshua Bassett and Sabrina Carpenter, who are involved in a rumored love triangle with Rodrigo.
The "drivers license" singer has been open about the fact that she was heartbroken while writing the hit song. And it makes sense that since she only wrote it around six months ago, she might still be processing her feelings through listening to other artists' songs to help her cope.
Olivia Rodrigo rang in 18 with 'SNL' and a Spotify playlist for her fans
Rodrigo celebrated her 18th birthday on Feb. 20 by tuning into Saturday Night Live. The NBC sketch show spoofed her song, which she took as an honor. The singer tweeted: "Drivers license SNL sketch is the best birthday present ever I'm shaking." She shared the clip on her Twitter page, which showed her celebrity crush Pete Davidson singing her lyrics.
In honor of her 18th birthday, she also shared a Spotify playlist featuring her favorite songs. She described the songs in the playlist description as, "18 songs that made me who I am… plus 1." The playlist is called, "18 years, 18 tracks."
One of the songs in the playlist was from the "High Horse" singer Musgraves.
Olivia Rodrigo included the Kacey Musgraves song, 'Merry Go 'Round'
Rodrigo put "Merry Go 'Round" by Musgraves on her 18th birthday playlist. The 2013 song is about sadness through different life experiences.
One of the verses has a reference to high school love, which high school senior Rodrigo might currently relate to. The relevant lyrics from Musgraves go: "We think the first time's good enough/So, we hold on to high school love."
The chorus of Musgraves' song discusses the unpredictable nature of life: "And 'round and 'round we go/Where it stops nobody knows/And it ain't slowin' down/This merry go 'round."
Rodrigo's playlist also has songs from Swift, Lorde, Carole King, Halsey, and Phoebe Bridgers. It's apparent that Rodrigo looks up to many other female songwriters that she can find as an influence for her own work.
And while Rodrigo wasn't eligible to be nominated for the 2021 Grammy Awards, it's possible she'll join artists Swift and Musgraves as a Grammy winner next year. With the success of "drivers license," we're hoping to see Rodrigo up for Best New Artist in 2022.