Olivia Rodrigo Announces New Single 'Good 4 U' Ahead of 'Saturday Night Live' Performance Proving 1 Fan Theory Correct
Olivia Rodrigo announced that she will be releasing another single, called 'Good 4 U' from her 'Sour' debut album. Here are the details about the track.
Disney+ star Olivia Rodrigo shared the news that her next single, "good 4 u," comes out on Friday, May 14. The singer also dropped that she will be performing the new single on Saturday Night Live the following day. Rodrigo's May 15 appearance on SNL will be her first on the show. Rodrigo became a big name in music after her song "drivers license" came out in January 2021 and went viral for its emotive effect on a global audience scale. Here are all the details about Rodrigo's newest single announcement.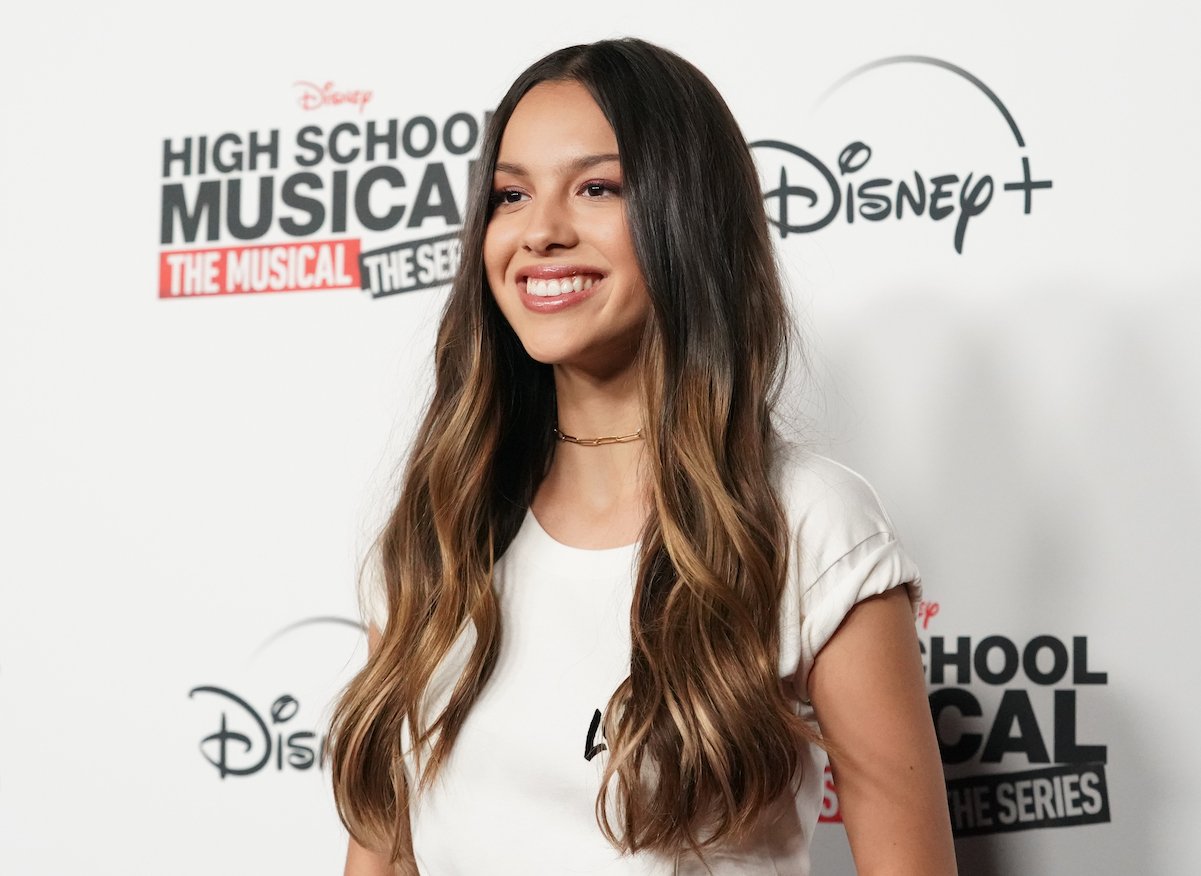 Olivia Rodrigo shared that she'll perform on 'Saturday Night Live'
Rodrigo announced on May 3 that she would be performing on Saturday Night Live on May 15 in a tweet. The star shared: "Pinch me! I'm so stoked!"
Her musical guest performance will be on the same episode that Key & Peele's Keegan-Michael Key is the celebrity host.
The High School Musical: The Musical: The Series actor will be performing the same weekend that season 2 of her hit show comes out. It should be interesting to see if Rodrigo takes part in any sketches on top of her musical performance.
If she does appear in a sketch, it would be after her song "drivers license" was already featured in one. Bridgerton's Regé-Jean Page led a sketch on Feb. 20 — Rodrigo's birthday — about the hit song. It would be even more hilarious if Rodrigo partook in a sketch about her astronomical recent success herself.
Olivia Rodrigo announced her upcoming single 'Good 4 U'
Furthermore, after the announcement that she would be performing, Rodrigo revealed one of the songs included in her set.
The star posted an Instagram picture of her in a cheerleader uniform and black gloves alongside a trophy. The caption read: "New single 'good 4 u' on Friday! Performing it on SNL too!"
In the picture, Rodrigo had her arms crossed as she held a serious gaze. The photo's setting appears to take place in a school hallway, as she stood amid lockers. Additionally, the image has a burnt design over the top of it, maybe alluding to Rodrigo being "burned" by someone in her past.
This isn't the first time fans have seen Rodrigo in this outfit.
This Olivia Rodrigo fan theory turned out to be right
One fan on TikTok is likely extra happy about Rodrigo's announcement. The Rodrigo supporter shared a theory on TikTok decoding a possible hint toward her next single and its date, which proved to be true.
The fan guessed his theory due to Rodrigo's April 26 Instagram photo. In it, she wore the same blue cheerleader uniform and black gloves that she is in for the May 10 photo. Rodrigo, in the first picture, posed in front of a locker with the number "514" and the lock dial on the number 6.
The TikToker guessed that meant Rodrigo's sixth song on the Sour album track list would come out on May 14. The sixth song? "Good 4 u." The fan turned out to be right, which means Rodrigo is definitely taking a cue from her idol Taylor Swift and dropping Easter eggs on her social media.
Rodrigo's album Sour comes out on May 21.