Olivia Rodrigo Says Her Newfound Fame is 'Super Mundane'
Olivia Rodrigo is no stranger to fans. Thanks to her Disney roots and appearances on shows like Bizaardvark and High School Musical: The Musical: The Series, she's had access to a fan base of kids, tweens, and young teens that love her work. However, thanks to her debut album, Sour, her fame has positively exploded in recent months, and her career has taken off in an exciting new way.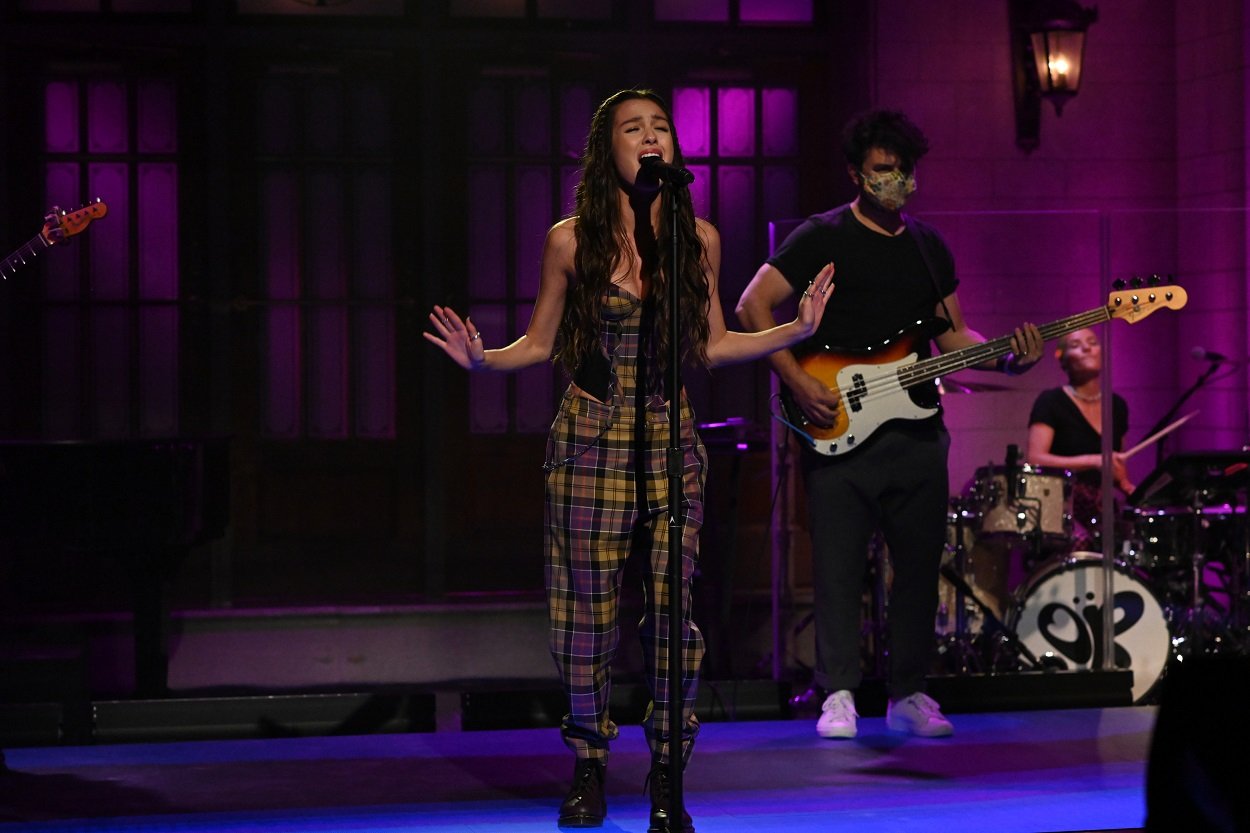 Even if you haven't heard Rodrigo's hit songs "drivers license" and "good 4 u", it's likely you've heard her name mentioned in the last few months. The 18-year-old has been all over the news after breaking numerous records and having all three of her debut singles make the top 10 of the Billboard Hot 100. Furthermore, Rodrigo has been interviewed by numerous publications, shouted out by famous singers like Taylor Swift, and was referenced by name on Saturday Night Live, before joining the show as a musical guest a few weeks later.
Olivia Rodrigo gets candid about her newfound fame
Though Rodrigo has been putting in the work for years, it's clear that her newfound success is a bit like lighting in a bottle. It's hard to think of another musical artist in recent years who's had the success the "brutal" artist has already accumulated with a debut album. In fact, Billboard has reported that Sour is currently on track to debut at number one. But just how is the songwriter adjusting to such intense and sudden fame? According to Rodrigo, adapting to an influx of millions of fans hasn't been too difficult.
RELATED: Olivia Rodrigo Is Definitely Not Your Disney Darling
"It has been super mundane," Rodrigo shared with NYLON when asked about her recent fame. "I've been in my house or at the recording studio or on set. I've always been on [TV] shows, doing something in the public eye, but it's really awesome, now, to be recognized for my music, something so much more indicative of who I really am as a person. I feel a lot more seen. I feel really understood when people come up to me and they're like, 'Oh, I love your song' because it's an extension of my heart. It means so much more."
How the success of 'drivers license' changed the song for the 'Sour' artist?
Continuing on, the Sour artist shared that the success of "drivers license" did, in fact, change her overall relation to the song. "One thing that did change a lot is the pride and how empowered I feel when I listen to 'drivers license.' Before, it was like, 'Ah, it's a sad song that I wrote to manifest what I was going through,' and now, after seeing the reaction that it had, I feel like that vulnerability is really, really powerful. It makes me happy, and not depressed." Clearly, Rodrigo seems to be adjusting to the increased attention just fine. Hopefully, she has a solid support system that will help ensure that she continues to be well-adjusted.