Olivia Rodrigo's Parents Forced Her to Take Piano & She Cried Before Every Lesson
Olivia Rodrigo is having one hell of a year. Her debut song, "Driver's License", became a number one hit, making her the youngest person to ever debut atop the Billboard Hot 100. Capitalizing off of her first success, the 18-year-old wisely chose to release her second single, "Deja Vu", which also managed to make the charts. Now, as the Disney+ actor prepares to release her debut album, Sour, the media is trying to find the secret to Rodrigo's success. And while there are plenty of factors at play, Rodrigo can definitely give credit to her parents for some of her success.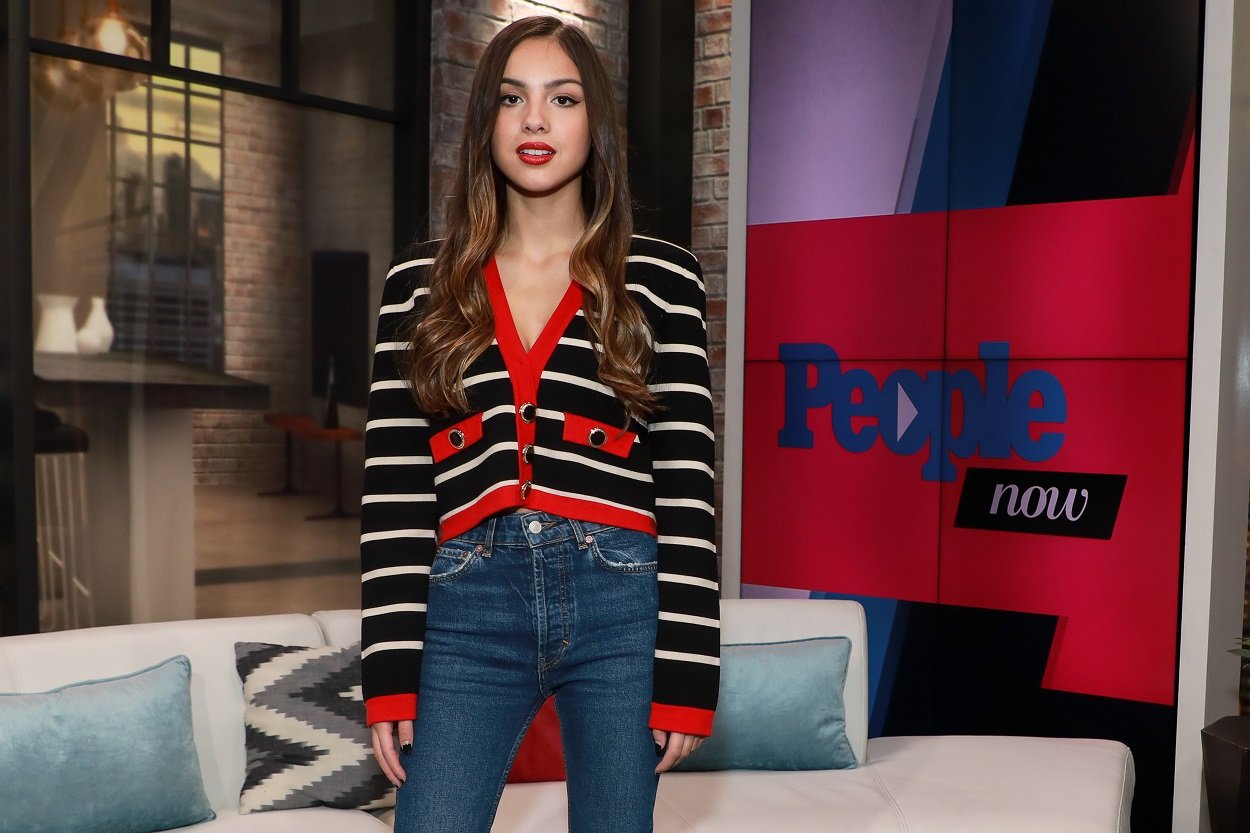 Born in Temecula, California, Rodrigo showed interest in the performing arts at a very young age. At just six, she began taking both acting and singing classes to sharpen her talents. Sensing her natural musicality, her parents also decided to place her in piano lessons. While many fans of the High School Musical: The Musical: The Series star may assume that she took to piano lessons like a fish to water, that couldn't be further from the truth.
Olivia Rodrigo's parents forced her to take piano lessons
Recently, Rodrigo sat down with MTV and discussed her musical beginnings. Funnily enough, the Sour artist had the same reaction to her piano lessons as many other young children and absolutely hated them. In fact, she cried before every single lesson. Still, her parents insisted that she didn't quit but rather keep focusing on her craft.
Fortunately, Rodrigo now appreciates that her parents forced her to stick with the piano. After all, in the past few months, the songwriter has played the instrument everywhere, from the Grammy Museum to the Tonight Show Starring Jimmy Fallon. Furthermore, Rodrigo shares that discipline is a key trait for those who want to pursue music.
The 'Deja Vu' artist believes discipline is required to write songs
While Rodrigo does have bursts of creativity, she credits discipline and consistency as the fundamental pillars of her success. "I really think that more or less forcing yourself to write a song sometimes is really beneficial," Rodrigo confessed. "I think you can't rely on those lightning bolts of ideas to strike you all the time."
Of course, it took a combination of discipline and lightning bolt moments to produce Sour, but what can fans expect from the artist's debut album? Fans can anticipate songs with thoughtful lyrics that give a more intimate glimpse into Rodrigo's life. The music will shed light on what it's like to navigate the teenage years and all the angst and heartbreak that goes along with it. We're sure fans of Rodrigo can't wait to see what she does next. Sour releases to the world on May 21, 2021.