Olivia Rodrigo Is 'Perfectly Adorable' According to Selena Gomez
Being a teenager might be a brutal experience, but Olivia Rodrigo seems to be living the dream. After breaking records with her very first single, "drivers license," she continued to find massive success with her debut album, Sour. Though Sour was originally planned as an EP, Rodrigo and her team wisely chose to expand it to a full-length album to capitalize off of Rodrigo's success. Thus far, Rodrigo has scored two No. 1 hits on Billboard, hundreds of millions of views on her music videos, and is rumored to be a frontrunner at the Grammys.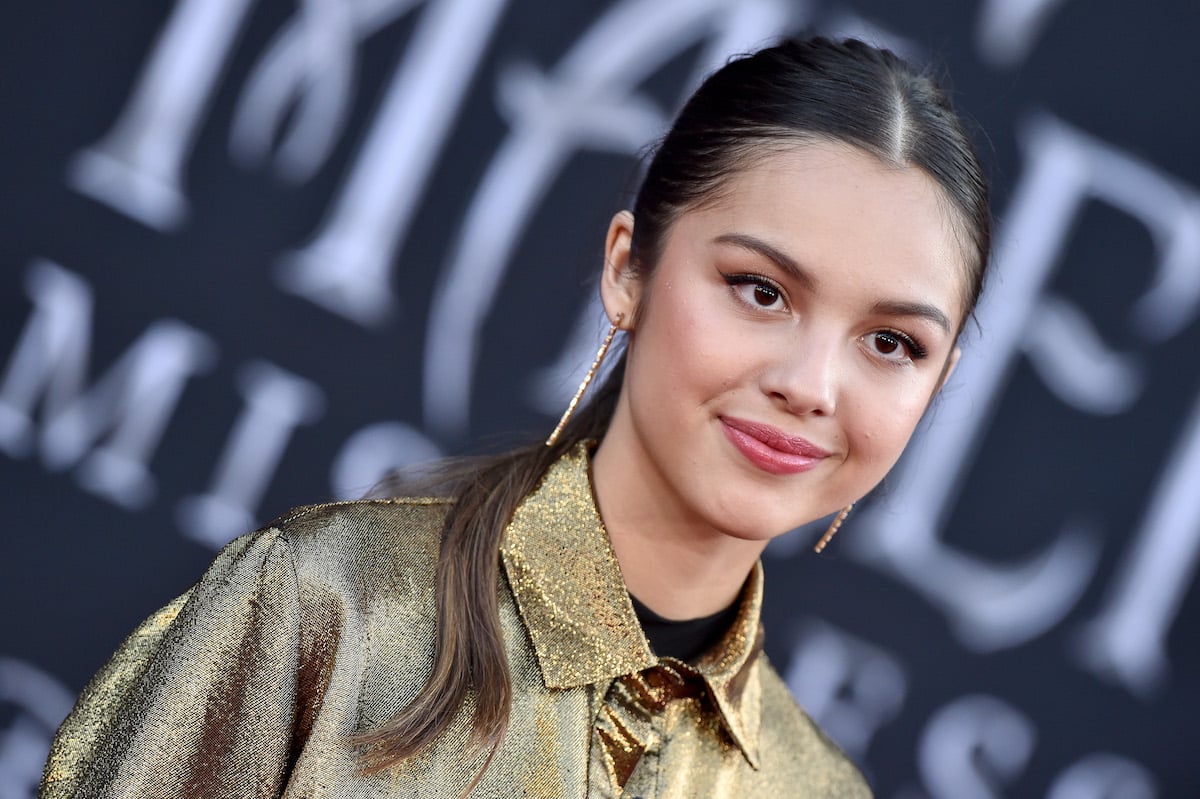 But Rodrigo isn't only getting love from fans. Other celebrities and musicians have thrown their support behind the "brutal" singer also. After Taylor Swift learned that Rodrigo was a life-long Swiftie, she reached out to the 18-year-old with some words of wisdom. Gifting the High School Musical: The Musical: The Series star a ring and some other goodies, Swift congratulated the teen on her success and encouraged her to treat people with kindness throughout the course of her career.
Selena Gomez gave Olivia Rodrigo some important advice
Swift's best friend, Selena Gomez, also imparted some wisdom to Rodrigo. Having also grown up in the Disney machine, Gomez could relate to Rodrigo's meteoric rise to fame. The Only Murders in the Building star encouraged Rodrigo to take care of herself mentally.
RELATED: Olivia Rodrigo Says Her Newfound Fame is 'Super Mundane'
"I met Selena, and she was so kind," Rodrigo revealed in an interview with Variety. "She talked to me a lot about prioritizing mental health, which I think is really important in this industry. All of us were in the limelight very young. That can be taxing on your psyche and can bring about all these weird issues."
Gomez gives the 'brutal' music video a shoutout on Instagram
And it seems like the lovefest between Rodrigo and Gomez is mutual. In fact, the Rare Beauty founder just gave Rodrigo's latest music video for her hit song, "brutal" a shout-out. "My bestie @petrafcollins directed the perfectly adorable @oliviarodrigo," Gomez penned on her Instagram story. Rodrigo quickly re-posted the shout-out on her own story, accompanied by a row of hearts.
RELATED: Selena Gomez's Instagram Password Is a Mystery to Even Her
Rodrigo hasn't been shy about how much she enjoys working with Collins. After collaborating with Collins on the music video for "good 4 u," Rodrigo gushed about the director on an Instagram post. "Thank u @petrafcollins for being the creative genius/angel u are and directing this with such brilliance," the songwriter penned. "Hope u guys love this track."
Rodrigo loves working with Petra Collins
And it seems that Rodrigo absolutely loved the opportunity to collaborate with Collins again on "brutal. "Had the best time ever making this," Rodrigo shared after surprise releasing the music video for her latest single. "So so so grateful for @petrafcollins who constantly inspires me and who directed this video so incredibly. Hope u guys love the vid and all my teen angst lol." Clearly, Rodrigo loves collaborating with Collins. We're sure her fans can't wait to see what they dream up together next.