Olivia Rodrigo Reveals the Moment She Felt Inspired to Make Music Like Lorde's
Many fans know that Olivia Rodrigo looks up to musicians from the 2000s and 2010s that have helped her find her own voice. But the star recently came out and recalled the exact moment she felt inspired by "Green Light" singer Lorde to pursue songwriting and singing.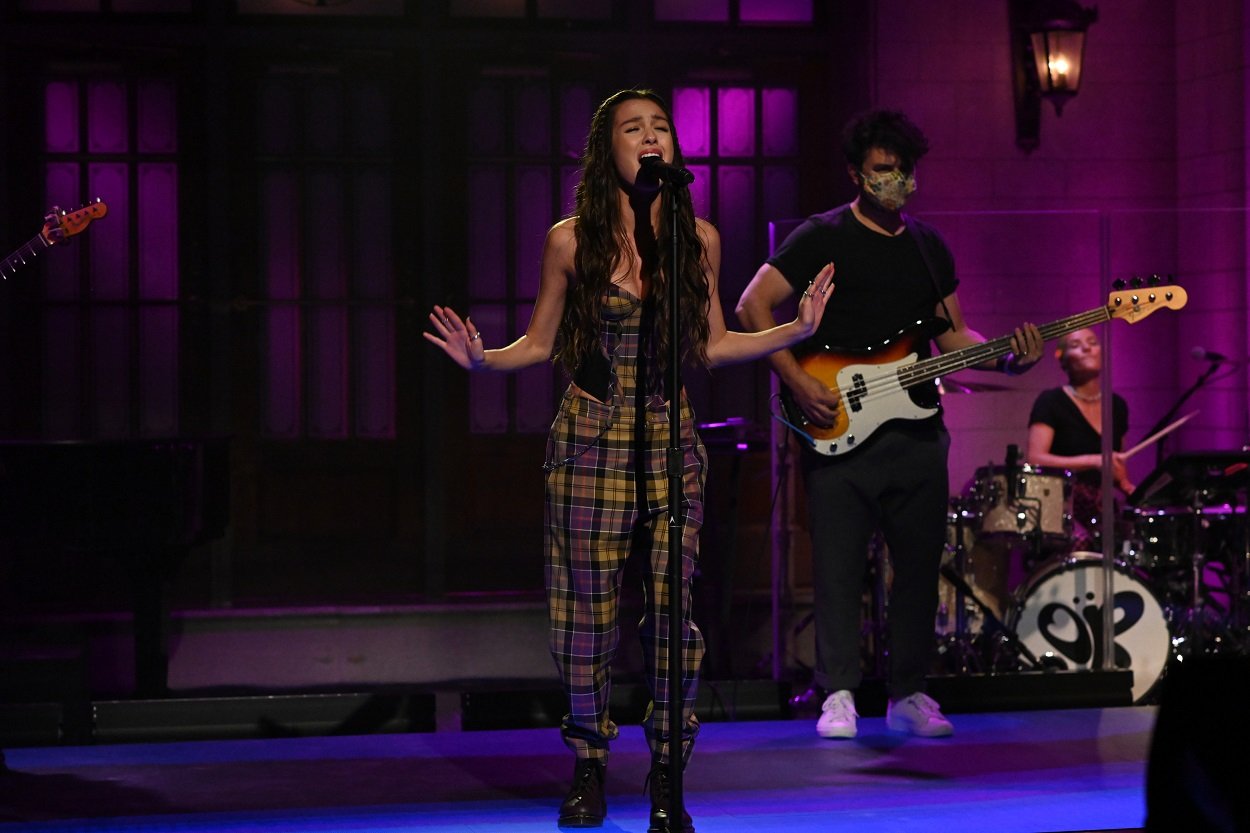 Olivia Rodrigo rose to fame with 'drivers license,' 'deja vu,' 'good 4 u,' and 'Sour' album
Rodrigo was known for her acting ability on Disney Channel's Bizaardvark and Disney+'s High School Musical: The Musical: The Series. But the star exploded into another level of fame with her first non-Disney single, "drivers license" in January 2021.
The song was an unprecedented success and caused Rodrigo to capitalize on her new fanbase by releasing subsequent singles "deja vu" and "good 4 u." The singer put out her debut album, Sour, in May 2021 and even performed two of her hit songs on Saturday Night Live. She also gave an unforgettable rendition of "drivers license" at the 2021 Brit Awards, meeting some of her favorite musicians.
Olivia Rodrigo remembered when Lorde inspired her to make music like the 'Green Light' singer
RELATED: When Is Lorde's New Album Coming Out After First Single 'Solar Power'?
Related post url: 
Rodrigo spoke with MTV on TikTok about her feelings toward Lorde and how the singer has been instrumental for her own career.
"I just like Lorde in general I guess," Rodrigo started. "I remember going to her Melodrama tour a couple of years ago with my friends. And like, walking out of the Staples Center and being like so moved. I just remember that being such an experience. And being like, 'Woah. That's how art changes you.'"
"I felt like a changed person," Rodrigo continued. She recalled thinking at the time: "I wanna make art like that. I wanna make art like Lorde.
Turns out, she might have been doing that. Fans compared Rodrigo to Lorde after her first single "drivers license."
Lorde herself just came out with her first single in 4 years, 'Solar Power'
A few months after Rodrigo became a hit with her songwriting and talent, Lorde came back on the music scene with "Solar Power." The singer hadn't released anything since her 2017 album Melodrama that captivated audiences and was the heartbreak album of that summer.
Lorde's newest single is upbeat, bright, and happy — a stark contrast to the music on her last album. She exploded onto the music scene herself in 2013 with "Royals," a snarky pop anthem calling out the wealthy.
She discussed her newest single with Genius.
"'Solar Power,' written and produced by myself and Jack, is the first of the rays," Lorde said. "It's about that infectious, flirtatious summer energy that takes hold of us all, come June (or December, if you're a Southern Hemisphere bay like me but I know that's literally IMPOSSIBLE for you all to wrap your little heads around so don't worry about it!)."
We can't wait to see how both Lorde and Rodrigo continue to take the pop world by storm.
You can stream Sour and "Solar Power" on Spotify and Apple Music.