Olivia Rodrigo Reveals She Wrote Breakup Songs Before Even Going Through One
Olivia Rodrigo is making a name for herself as a singer/songwriter. She originally rose to fame as a Disney actor on the shows Bizardvaark and High School Musical: The Musical: The Series, but now Rodrigo is topping charts and selling albums in numerous countries.
She is most famous for writing songs about the end of relationships, and she recently admitted she has always written about this subject.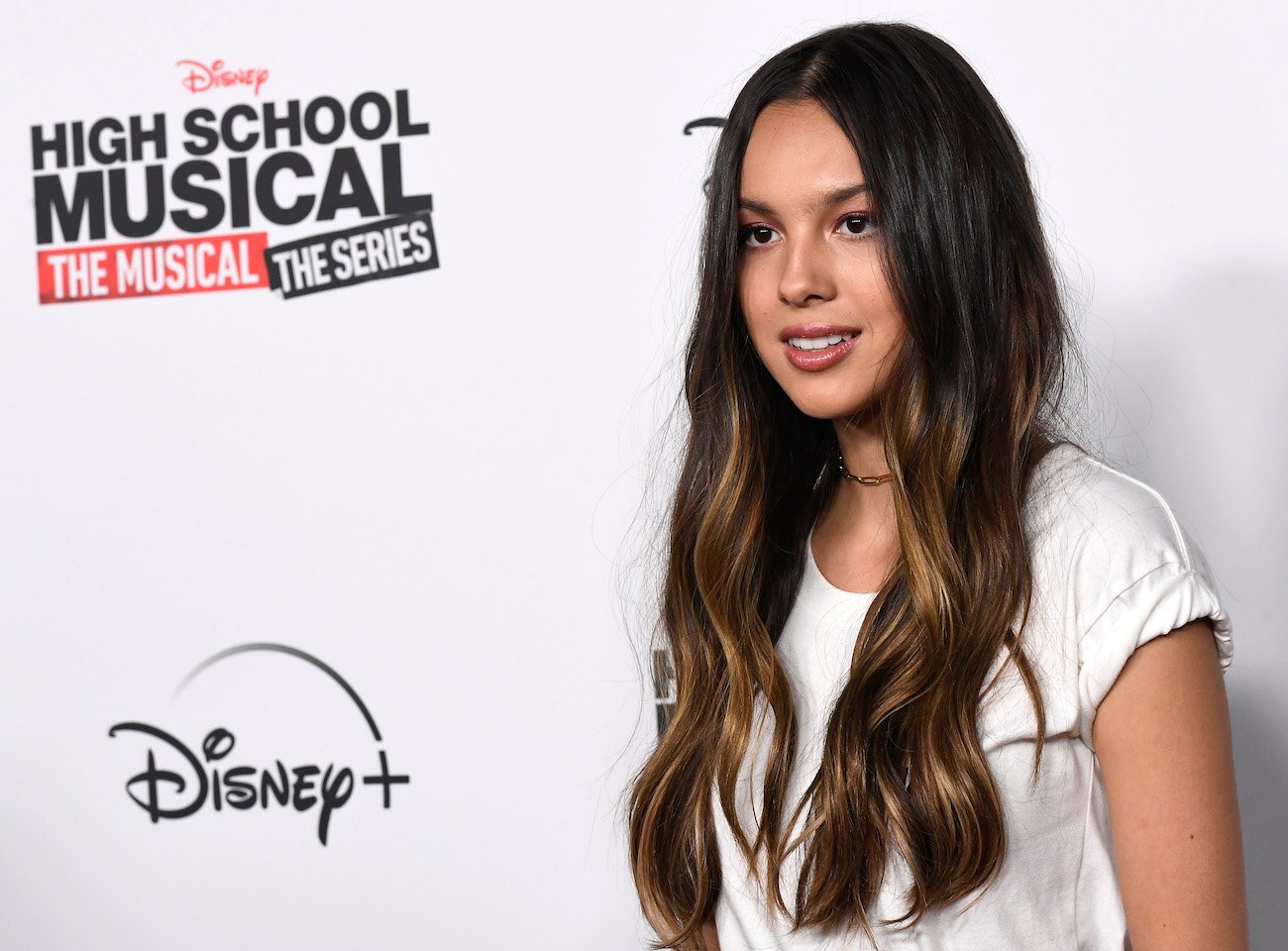 Olivia Rodrigo's popular songs are about heartbreak
Rodrigo first found mainstream fame with the release of her debut single, "Drivers License." The track talks about Rodrigo going to a significant other's house only to discover that they are not there. The lyrics have her speculating about that person possibly being with "that blonde girl." The song went to no. 1 on the Billboard Hot 100 and stayed there for several consecutive weeks.
After "Drivers License," Rodrigo released two other songs about heartbreak—"Deja Vu" and "Good 4 U." Both of these tracks also charted high in the United States, with the latter reaching no. 1.
On May 21, Rodrigo released her debut album, Sour, which contain many songs about breakups. The album reached no. 1 on the Billboard 200.
Olivia Rodrigo says she wrote breakup songs before going through one
RELATED: Here's Why It Took Olivia Rodrigo 4 Tries Before She Got Her Driver's License
At this point, Rodrigo is establishing a reputation for tugging on heartstrings with her sad songs. Some people might wonder if she will continue writing songs about breakups, and Rodrigo recently weighed in.
"I feel like if a girl writes a song about heartbreak, very often people start criticizing her for feeling those emotions, and only writing about that," she told People. "I do just love a heartbreak song. I literally wrote breakup songs before I ever held a boy's hand. So, who knows? Maybe I'll continue to do that, or maybe I'll branch out? I just love writing music, and I hope that people continue to listen."
In any case, Rodrigo revealed she is "happier" now, and this could mean more happy songs on her next album.
"I'm just constantly learning and growing at such a rapid rate," Rodrigo said. "I'm writing songs and I'm really happy. I'm a lot happier than I was when I wrote that record, which is great. I'm a lot more confident, which I think is a good aspect of growing up. We'll see what the next era brings, but I'm excited to start working on it."
Olivia Rodrigo says she is an 'oversharer'
RELATED: Olivia Rodrigo Claps Back at 'Sexist Criticism' of Her Music
No matter what emotion Rodrigo is writing about, fans can expect that she will bring the utmost honesty. She told People she is an "oversharer" and wants to be true to her listeners.
"I'd be lying if I said that putting my deepest, darkest insecurities and sadnesses out there is just slightly scary. But I've always been an oversharer," she explained. "When I watch interviews of my favorite songwriters, they say songwriting is about helping people feel less alone. And that's probably true for me."
Although she occasionally finds critics who don't like her music, Rodrigo shared that she tries to remember who her songs are for.
"I always write my songs for me. I don't write them for anyone else," she said.