Olivia Rodrigo Reveals Why 'Sour' Album Doesn't Have Many 'Love' Songs
Olivia Rodrigo's debut album, 'Sour,' comes out on May 21. Here's why the album doesn't include many 'love' songs, per Rodrigo's latest interview.
Disney+ star Olivia Rodrigo makes fantastic songs. Firstly, Rodrigo made her debut song impression with "drivers license" in January 2021. Secondly, more people became fans of Rodrigo's after her next song "deja vu." Consequently, many praised Rodrigo for her songwriting from her initial tracks. She has displayed her ability in making greatly different songs even with similar alleged subject matter. While some might have accused her of staying in the "heartbreak" song lane, Rodrigo explained why her album doesn't have "love" songs.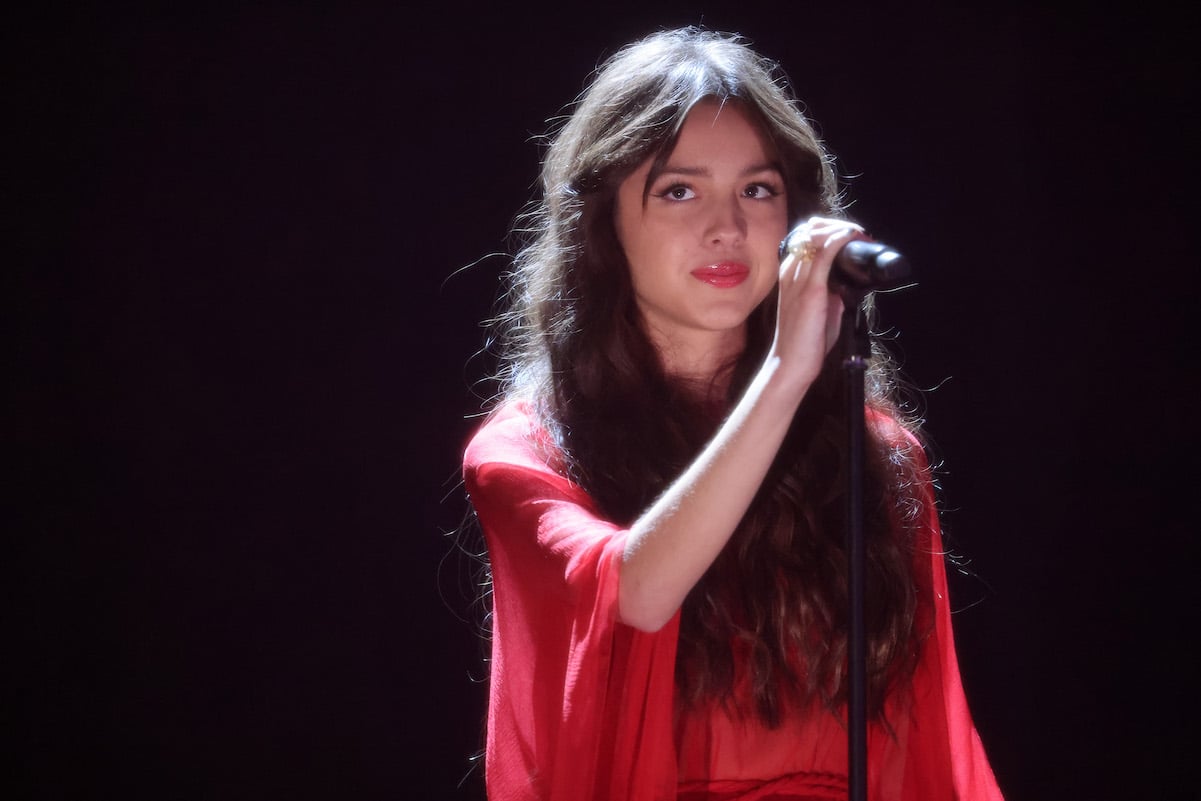 Olivia Rodrigo will come out with her album 'Sour' on May 21
Rodrigo's debut album, Sour, will be available for fans worldwide on May 21. The singer's album is heavily anticipated after her shattering records with her first single "drivers license." Rodrigo will perform on Saturday Night Live to promote Sour. She will also perform her third single, "good 4 u," for the first time.
In the same week, Rodrigo performed "drivers license" live for an audience. It was her first live performance of the track. She had an audience including Taylor Swift, Harry Styles, Little Mix, and more.
Olivia Rodrigo explained why 'Sour' doesn't have many love songs
Rodrigo spoke with Billboard for a cover story interview and talked all things "drivers license," her recent rise to fame, and the tonal vibe of Sour. She explained why she was skeptical about writing about heartbreak again.
"At first I was like, 'I don't want to do this. I don't want to be pigeonholed,'" Rodrigo said. She told Billboard that she attempted including "sweeter-skewing love songs" on Sour to diversify the content more.
"I'm a songwriter who writes from a place of authenticity and truth," Rodrigo explained. "And truthfully, love and happiness and everything weren't feelings that I was feeling at the time. And what's the point of putting out a record if it isn't something that you feel is important to say to people?"
"Drivers license" and "deja vu" hit it big with audiences for resonating not only due to the melody but the honest and vulnerable songwriting from Rodrigo. And Rodrigo's musical inspirations — like Taylor Swift and Lorde — know that a hit album will resonate with people if it's good. Even if the album is brimming with heartbreak.
The 'Sour' album contains many influences from her favorite artists
With "drivers license" and "deja vu," Rodrigo drew many Swift and Lorde comparisons. But Rodrigo is far from a carbon copy of other artists. While she is inspired by others, Sour is fully her own. The cover story author, Andrew Unterberger, revealed how Sour lands as a listener.
"Sour includes ballads, folky torch songs and sung-rapped freakouts," he wrote. "One song starts off like a menacing Billie Eilish creeper, then explodes into an early-Paramore-style rave-up."
In conclusion, he wrote: "For an artist whose early praise often focused on comparisons to other acts, Sour is exceptional at subverting listener expectations."
Sour comes out on May 21.