Olivia Rodrigo Reacts to Sabrina Carpenter's 'Skin': 'I Actually Don't Know Her'
Olivia Rodrigo released "drivers license" in January 2021 and Sabrina Carpenter put out "Skin" a few weeks later. Rodrigo's "drivers license" was a heartfelt emotional ballad about dealing with a breakup. Carpenter's song featured lyrics that fans theorized were about Rodrigo being jealous of Carpenter and Rodrigo's Disney+ co-star, Joshua Bassett. Rodrigo spoke out about her feelings toward Carpenter's song.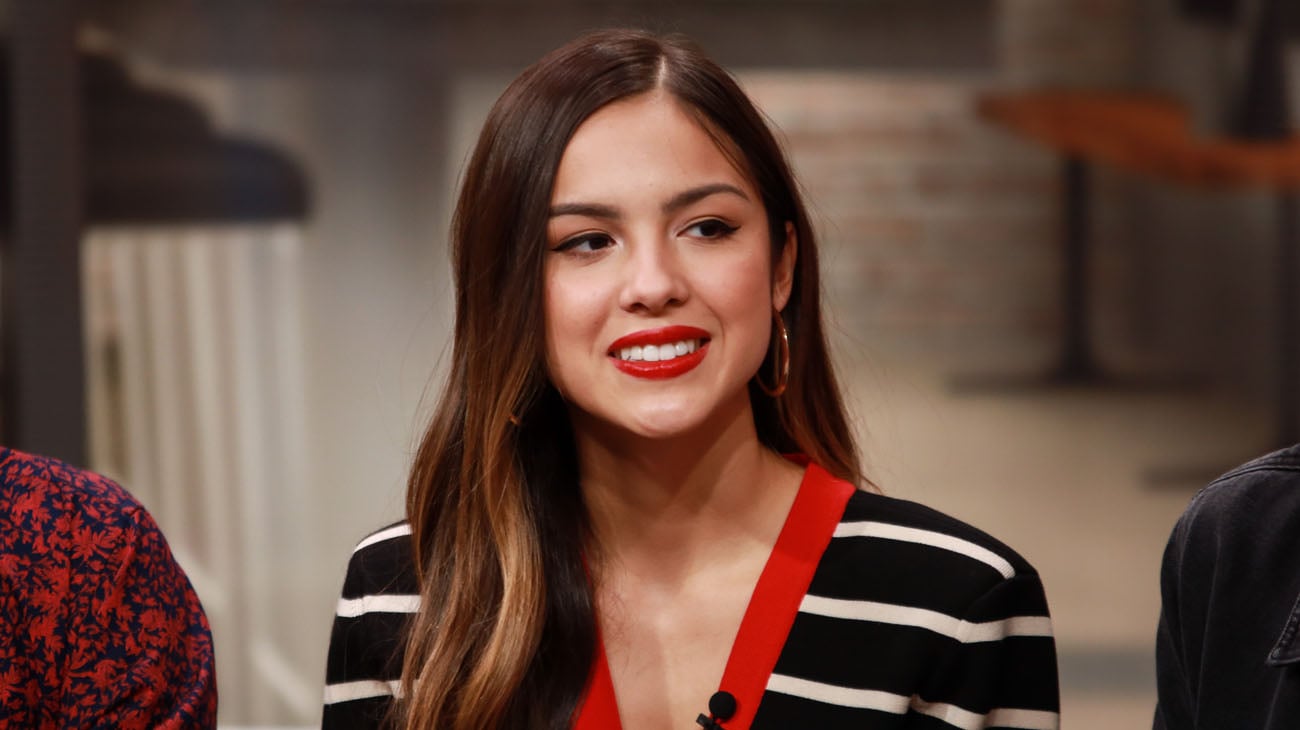 Are Joshua Bassett and Olivia Rodrigo together?
Bassett and Rodrigo work together on Disney+'s High School Musical: The Musical: The Series. The two were reportedly together after meeting on their show.
But, according to the lyrics of all three artists' songs, Bassett might have ended things with Rodrigo to be with Carpenter. They went to Black Lives Matter protests together in summer 2020, and Bassett posted the blonde Disney singer on his TikTok right after Halloween that same year in matching The Adventures of Sharkboy and Lavagirl in 3-D costumes.
Rodrigo released "drivers license" in January 2021 while wearing a jacket that resembled the one Bassett wore on their Disney+ show. People immediately thought her song was about him moving on with Carpenter and how she felt about the situation. The lyrics resonated with many who have dealt with heartbreak in their lives and shot to Billboard's Hot 100 list. The song has been dominating charts for seven weeks.
How Sabrina Carpenter seemingly reacted to 'drivers license'
A few weeks after "drivers license" came out, Carpenter released "Skin." Carpenter's song seems to reference the "blonde girl" line in Rodrigo's song: "Maybe blonde was the only rhyme."
Throughout the song, Carpenter said that she wants to tell "her side" of the situation and that she's "happy" and the other person "hates it."
The chorus described someone else trying to get "under" her skin while "he's" on her skin. Carpenter also sat on top of a car at night during the music video, paralleling Rodrigo's "drivers license" music video.
Many fans vocalized that they thought Carpenter made "Skin" as a diss track to Rodrigo, who in "drivers license" said she still loves the subject of the song.
Carpenter reacted to fans' opinions with an Instagram post about the criticism.
"I wasn't bothered by a few lines in a (magnificent) song and wrote a diss track about it," she said. "The song isn't calling out one single person. Some lines address a specific situation, while other lines address plenty of other experiences I've had this past year."
Olivia Rodrigo responds to Sabrina Carpenter's song 'Skin'
A month after "Skin" came out, Rodrigo gave her thoughts about the song in an interview with Radio.com LIVE Check In.
"I actually don't know her at all," Rodrigo said nonchalantly. "I think we've met once or twice in passing. But I've never had a conversation with her so, I don't think I could write a song that was meaningful or emotional about somebody that I don't know. But I think artists should be able to write about whatever they want to write about."
High School Musical: The Musical: The Series is available to stream on Disney+.