Olivia Rodrigo Says New Song 'Deja Vu' Is 'Definitely Not Like' Her Record-Breaking Hit 'Drivers License'
Disney+ launched High School Musical: The Musical: The Series star Olivia Rodrigo into acting fame. But she reached new heights with her song 'drivers license.' The song has been at the top of the charts since its January 2021 release. It has more than 160 million views on YouTube.
Following 'drivers license,' Rodrigo is releasing 'Deja Vu.' She discussed how the song will differ from her first hit in a new interview.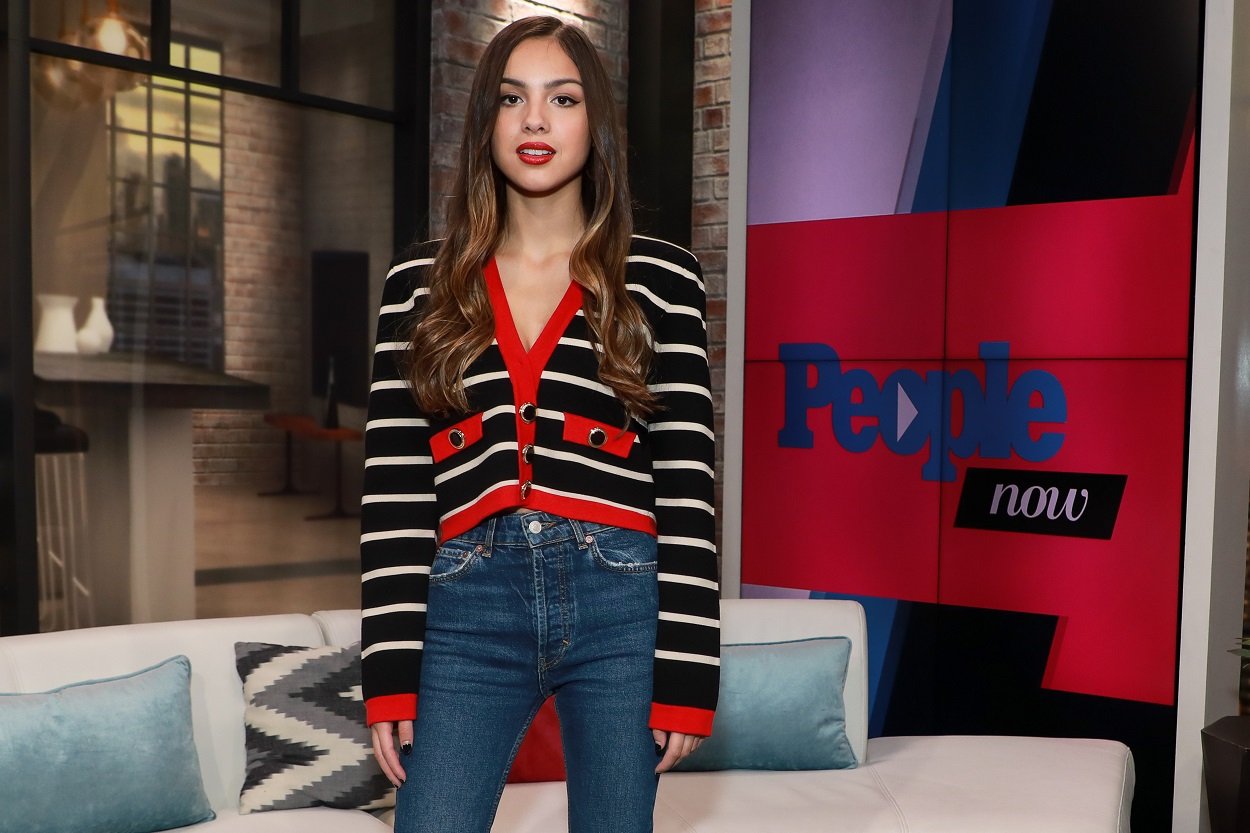 Olivia Rodrigo's song 'drivers license' launched her as an artist
Rodrigo rose to fame through High School Musical: The Musical: The Series. Fans knew of her talent prior to 'drivers license.'
But Rodrigo's 'drivers license' put her in a new category of recognition for people globally.
She made a TikTok to market her single on January 8. That video has over 48 million views on the app. The audio for "drivers license" has been used in millions of videos, creating even more hype for the song.
Rodrigo's song was also interesting to fans for its context. People speculated it was about her rumored relationship with HSMTMTS co-star Joshua Bassett. He has reportedly moved on with another Disney star, Sabrina Carpenter.
But independent of the song's drama, fans wanted more from Rodrigo. And she's finally delivering.
Olivia Rodrigo's new single 'Deja Vu' will be released on April 1, 2021
Rodrigo coyly announced to fans that something would be coming on March 27 through a series of Instagram posts. She first shared a GIF on her Instagram profile. This showed a retro television screen with an image of a melting pink ice cream cone.
The next day, Rodrigo posted a similar GIF. The second one featured a car driving along the coast and waves crashing on the shore.
Finally, the third GIF in the set displayed an image of clouds and then what appeared to be Rodrigo walking over them.
Rodrigo officially announced on March 29 that her new song "Deja Vu" would be in fans' hands on April 1 at 9 a.m. PST.
"I promise it's not an April fools joke lol," the singer captioned the album art picture.
Rodrigo teased what the song will sound like in a new video interview.
The Disney+ star said how 'Deja Vu' will differ from 'drivers license'
If people thought Rodrigo was a one-dimensional musician, she's about to prove them wrong. She revealed to MTV host Kevan Kenney that her new single is going to differ greatly from her first smash-hit.
"I can't give away too many details, but it's definitely not like 'drivers license' at all, which I'm really excited about," she said. "I think people are gonna get to see another aspect of my music and my songwriting. I'm super stoked and also really nervous."
Rodrigo also spoke on how she wants people to get to know her as an artist beyond "drivers license."
"I want people to see more about who I am as a person and get to know me better," the star admitted. "My next singles are reflective of that and there's also a lot of aspects of a breakup that aren't sadness and stuff like that."
The star concluded: "There's so many facets of relationships and my personality, so I think it's going to be really exciting for people to see more of that."
Fans can stream "Deja Vu" on April 1.