Olivia Rodrigo Says Who 'Drivers License' Is About Is 'Not Important'
Disney+ star Olivia Rodrigo wrote her emotional song "drivers license" about the pain and sadness she went through during a time in her life when she — you guessed it — got her driver's license. But fans started connecting the dots, guessing who she wrote the song about. Rodrigo in a new interview revealed that who the song is about is not what people should be focusing on. Read on to see what she had to say about the speculation.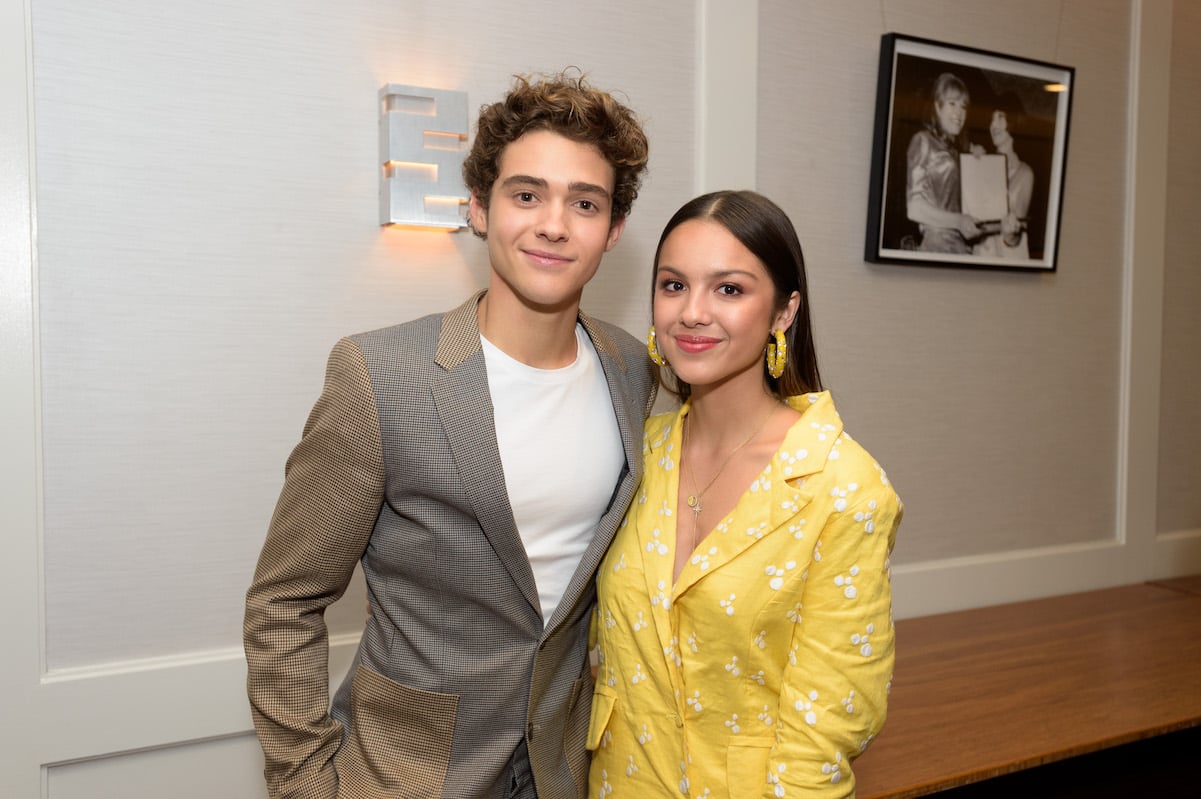 Who fans think Olivia Rodrigo's 'drivers license' is about
Rodrigo released her first single independent from the Disney+ show, High School Musical: The Musical: The Series, titled "drivers license" on Jan. 8 with an accompanying music video to go along with the song. Fans quickly began to speculate that she wrote the song about her Disney co-star Joshua Bassett, who has been seen with a new "blonde girl" (which Rodrigo referenced in song lyrics) Sabrina Carpenter in recent months.
Rodrigo addressed the rumors herself in a new interview with British Vogue after fans have been discussing the rumored love triangle for days.
What Olivia Rodrigo had to say about who 'drivers license' is about
Simply put, Rodrigo doesn't want to discuss the person who the heartbreak from "drivers license" is based on.
"I completely understand why people are curious about the specifics of the song but, to me, who and what the song is about is not important," Rodrigo told British Vogue. "People are resonating with the song because it's so honest, raw and emotional."
Rodrigo's refusal to name who her song may be about parallels her songwriting inspiration, Taylor Swift, whose song subjects have been the focus of much fascination for years.
Olivia Rodrigo is amazed how 'drivers license' is relatable to so many people
Rodrigo emphasized that her song resonates with many people, and the emotions she conveys in it is what she finds most important to focus on.
"I was talking to my therapist just before this interview and she said, 'I listen to this song — I'm an adult woman and I'm your therapist, but I relate to everything you're going through,'" Rodrigo told British Vogue about the song's wide appeal. "It's been insane to see people's genuine reactions, no matter what situation they're in.
Rodrigo then revealed that she had "no expectations" for the song's success, which topped Billboard's Top 100 list in its first week. "I've always loved the song, it really captures the emotions of heartbreak — all the angst, sadness and insecurity that goes along with a break up," Rodrigo said to the magazine. "I've always felt great about it, but I definitely didn't expect it to chart like it has and break all of these records. It's surreal."
After Rodrigo released "drivers license," the rumored song subject Bassett released his own single, "Lie Lie Lie," and then Carpenter put out a song called "Skin," which people have theorized is about Rodrigo.
Even though fans may never get confirmation on who "drivers license" is really about, it remains clear that Rodrigo's songwriting and singing skills are here to stay.