Olivia Rodrigo Shares Her 3 Favorite Glossier Products Amid New Brand Deal 
Fresh off her three Grammy Award wins, music's newest star, Olivia Rodrigo has signed a long-term deal to become beauty brand Glossier's first-ever celebrity ambassador. Rodrigo recently posted her excitement to be working with the brand on social media. The 19-year-old celebrity beauty ambassador curated a list of her favorite Glossier products for fans.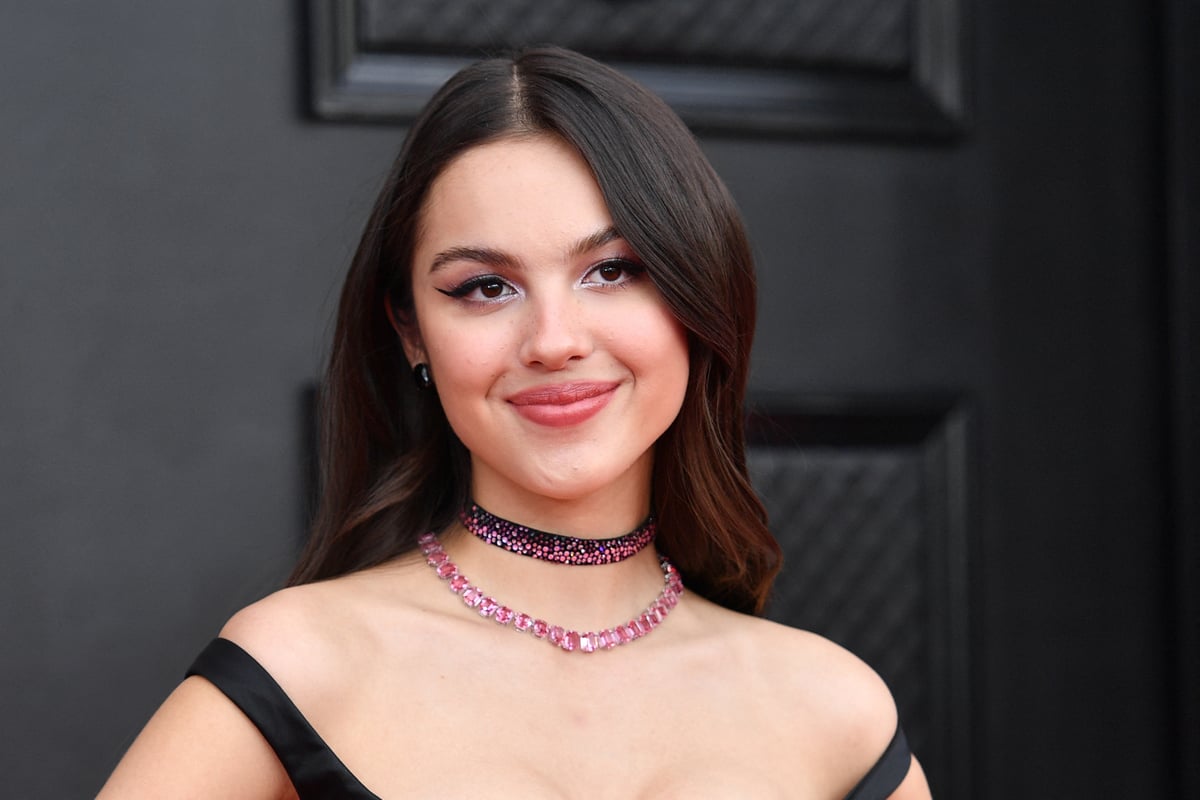 Olivia Rodrigo curates a makeup set for Glossier
According to Adage, Rodrigo has "agreed to work with Glossier on product development, social content and ad campaigns." Adage added that she has "emerged as a valuable ambassador for brands looking to reach more Gen Z shoppers."
The "Good For You" singer has established herself as a beauty trendsetter since bursting onto the music scene in 2021. Her look at the 2022 Grammys in a custom Vivian Westwood gown fit her rebel princess vibe. It turns out she was wearing Glossier products on the red carpet. 
Rodrigo hand-picked three items for "Olivia's Favorites – An Olivia Rodrigo curated makeup set."
For $45, fans can buy three Glossier products Olivia personally recommends. The Glossier official website description reads, "Flexible eyebrow grooming pomade, nourishing lip color with just a touch of shine, and a classic black liquid eyeliner. One step further than lip-syncing to every track on Sour, these three products make it easy to recreate Olivia's signature look, or make it your own." 
Here are Olivia Rodrigo's 3 favorite Glossier products 
On the Glossier website, Rodrigo shared why she picked each of the three items.
For Boy Brow she said, "I love a good eyebrow. I always feel best when I'm in makeup that kind of just accentuates my natural features."
Ultralip makes Rodrigo "feel glowy and shiny."
Glossier's Pro Tip eyeliner sounds like it could be her favorite product. "I love eyeliner. Winged eyeliner is my favorite thing in the world. I think I'm getting better at my winged eyeliner game too. I just try to do it every day and statistically, I have to have improved at least a little."
Fans are here for this partnership
Rodrigo's loyal fan base seemed thrilled with her Glossier partnership. In the review section of Glossier's website, one fan enthusiastically gave the makeup set five stars writing, "i love you olivia i am going to your concert it june. i already had the these three products in my basket before glossier made a set for you because i knew that you use them :) i love all of these equally they are amazing."
Another fan shared under their five-star review, "i love olivia. i love glossier." They went into more detail "I have absolutely adored Glossier since like 2018 and Olivia since her Disney days and let me say THESE PRODUCTS ARE AMAZING!" They continued, "This kit has the perfect components to make up a perfect natural look! I highly recommend and I am glad to see what is in the future for Glossier!!
Fans can see Rodrigo's Glossier-covered face in person this summer. She is currently on a sold-out world tour supporting her debut album Sour. The tour will end in London, UK, on July 7, 2022.