Why Olivia Rodrigo's Song 'Drivers License' Wasn't Nominated for a Grammy in 2021
Olivia Rodrigo has been at the top of the charts with "drivers license," but it didn't get a Grammy nomination. Rodrigo's song has taken over, with singers like Taylor Swift and Niall Horan coming out to support the Disney+ star. Ahead of the Grammy Awards on March 14, some fans might be wondering why the song was seemingly snubbed.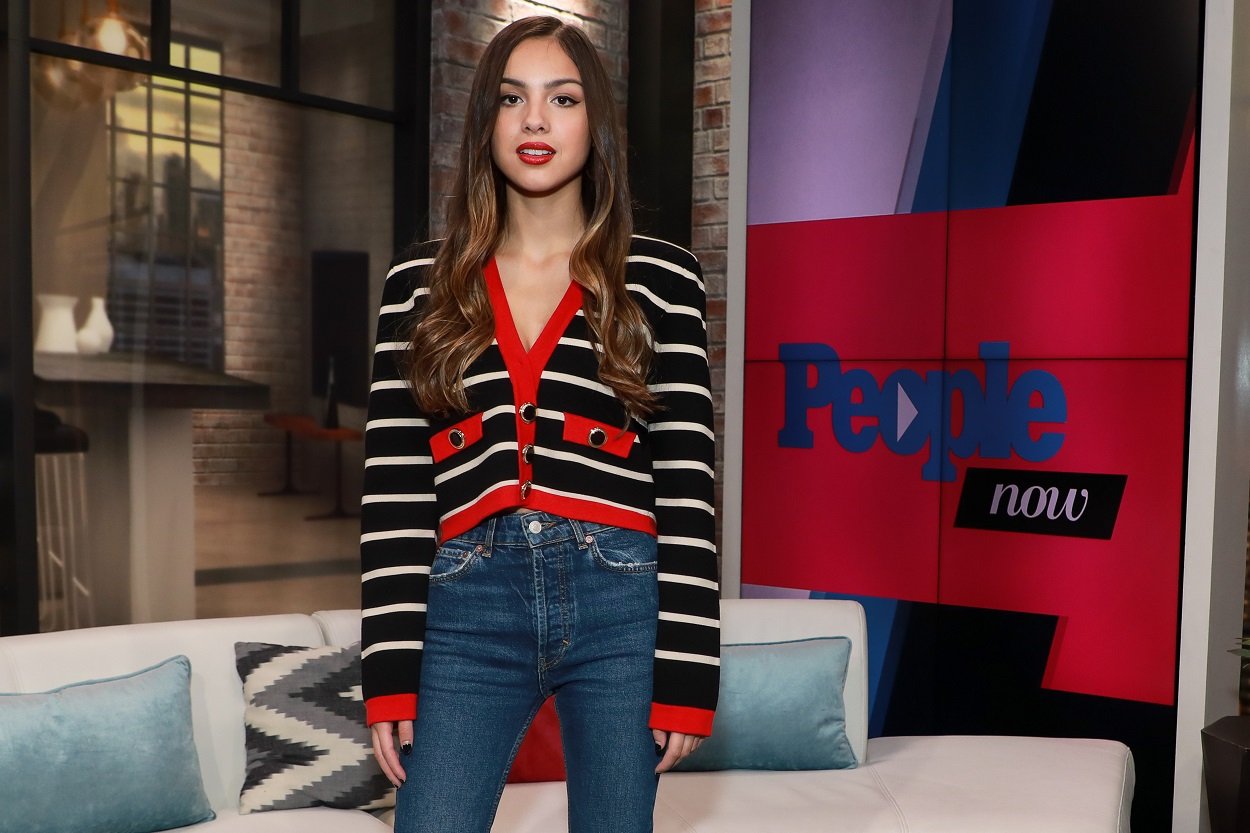 'Drivers license' by Olivia Rodrigo went straight to No. 1 on the charts
Rodrigo's "drivers license" has been at the top of the Billboard Hot 100 chart for eight weeks. Rodrigo has been vocal about her shock at the song's instant success. It was her first single that wasn't affiliated with her Disney+ show.
"I've always loved the song, it really captures the emotions of heartbreak — all the angst, sadness and insecurity that goes along with a breakup," Rodrigo told British Vogue in an interview. "I've always felt great about it, but I definitely didn't expect it to chart like it has and break all of these records. It's surreal."
She also opened up about the songwriting process in the interview.
"I'd just got my license, so I was relishing my freedom," Rodrigo continued. "When I got home, I sat down at the piano — and I love songs that feel like a diary entry and are confessional — so I took some lyrics from my diary and went from there. I wrote the first two verses and the chorus, then my producer and I wrote the bridge together, which is my favourite part of the song. It was a painless process."
People she looks up to, like Swift and Horan, have given her gifts following the song's success. Swift sent Rodrigo a private package that contained a ring. And Horan sent a metaphorical gift through advice to the younger singer.
Rodrigo's song has been so immersed into pop culture that it was even parodied on Saturday Night Live. The parody happened on Rodrigo's 18th birthday, too.
Olivia Rodrigo's 'drivers license' didn't get a Grammy nomination
RELATED: This Is How Olivia Rodrigo Wrote 'Drivers License'
While "drivers license" has been sweeping the world with its emotional lyrics and heart-wrenching bridge, the song didn't get a Grammy Award nomination on Nov. 24, 2020.
People watching the Grammy Awards might be surprised that Rodrigo isn't being recognized. However, Rodrigo not getting a nomination for "drivers license" makes sense. She released her song "drivers license" in January 2021. The nominee announcement came months before that. It wasn't possible for Rodrigo to be nominated for a Grammy Award for "drivers license."
Phoebe Bridgers and Doja Cat will be recognized at 2021 Grammys
Despite Rodrigo's song being a smash hit this year, the were tons of other new voices in music that took over 2020. Newer artists such as Doja Cat, Megan Thee Stallion, and Phoebe Bridgers were honored with Grammy Award nominations.
And if Rodrigo's first single "drivers license" is any indication, we'll probably be seeing the young star at the award show in the future. We can't wait to hear the next song she drops.