Olivia Rodrigo Takes Fans Behind-the-Scenes of the 'Deja Vu' Music Video and Describes Her Favorite Part
After giving fans a taste of how she makes music videos with "drivers license" behind-the-scenes, Disney+ star Olivia Rodrigo has done it again with "deja vu." The singer released a behind-the-scenes video on YouTube that goes into the process of making a music video to her song. The clip showed Rodrigo's creative journey and what went into making the Malibu-inspired visuals and stalker-like story.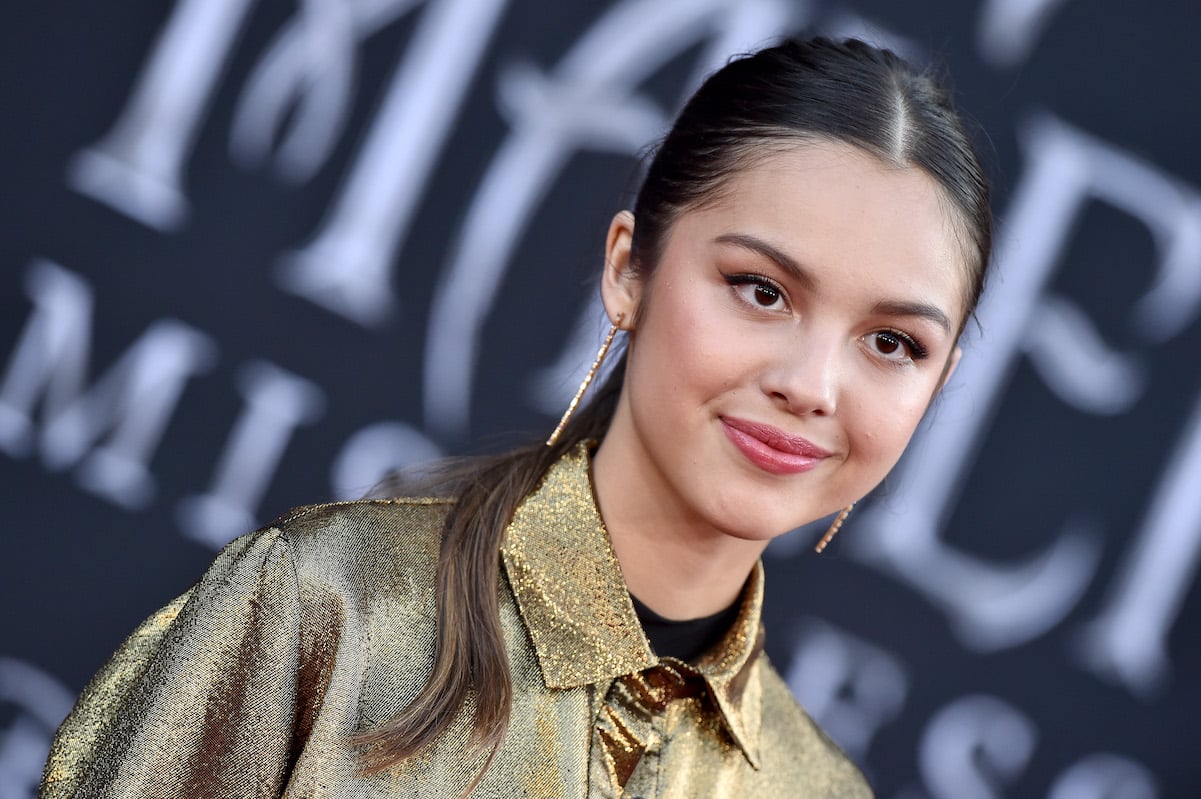 Olivia Rodrigo flipped the message of 'deja vu' in the music video
While in the song "deja vu," Rodrigo sings about a past lover paralleling old memories with a new one love, the music video actually flips that idea on its head.
First, in the clip, Rodrigo introduced herself while wearing protective COVID-19 gear. "With 'deja vu,' we were trying to think of a creative story that wasn't so on-the-nose with what the song was about," she began.
Then, she explained that she took inspiration from "female stalker" stories that she loves like Ingrid Goes West and Killing Eve for the "deja vu" music video storyline.
"I thought that could be a really cool play on the déjà vu-aspect of it," she continued. "Essentially my character is spying on Talia [Ryder] and is like, 'Oh my god she is so stunning and beautiful, I want to be just like her. And kind of wanting to emulate every aspect of her life."
Olivia Rodrigo said her favorite part of the 'deja vu' music video
RELATED: What Episode of 'New Girl' Did Olivia Rodrigo Guest-Star In?
Rodrigo asserted that she wanted to include aspects of "feminine adoration of other women and wanting to be like them." She explained that the concept is something she feels herself and wanted to portray in the video.
Rodrigo showed viewers that they filmed the second day on a Malibu beach.
"We realize that maybe Talia was in on it the whole time," Rodrigo said about the end of the video. "I think that's my favorite shot of the music video, where she looks at the camera and goes, 'Do you get deja vu?' It shows that she was in on the stalk-whatever the whole time."
Toward the end of the clip, Rodrigo introduced her "awesome" director Allie Avital.
"I am so happy that we got to make this together with all of you guys," Rodrigo gushed. "All of these amazing, powerful, stunning women."
What's next for Olivia Rodrigo after 'deja vu'?
Rodrigo's career is only just getting started. "Deja vu," her second single, showed that she has more in her than an emotional ballad à la "drivers license." The star's next big step in her career is season 2 of High School Musical: The Musical: The Series. It comes out on May 14, after over a yearlong show hiatus.
The next day, Rodrigo is performing on Saturday Night Live as the show's musical guest. While it's her first time physically at SNL, it won't be the first time Rodrigo is present on that famous stage. The NBC show parodied her song "drivers license" on her birthday — Feb. 20, 2021.
Then, Rodrigo's album Sour will come out on May 21.