Why Olivia Rodrigo Thinks Pop Music Is Becoming 'Genre-less'
Olivia Rodrigo earned recognition for her album 'Sour,' with the artist commenting on the 'exciting' new female singer-songwriters in the pop music scene.
Olivia Rodrigo is one of the most prominent voices in pop music, rising in popularity thanks to "Drivers License," "Deja Vu," and "Good 4 U." When it comes to her view on the music scene, Rodrigo has a bright outlook noting that she's "excited" about female singer-songwriters and their place in popular music and culture. 
Olivia Rodrigo is the artist behind the Grammy Award-winning album 'Sour'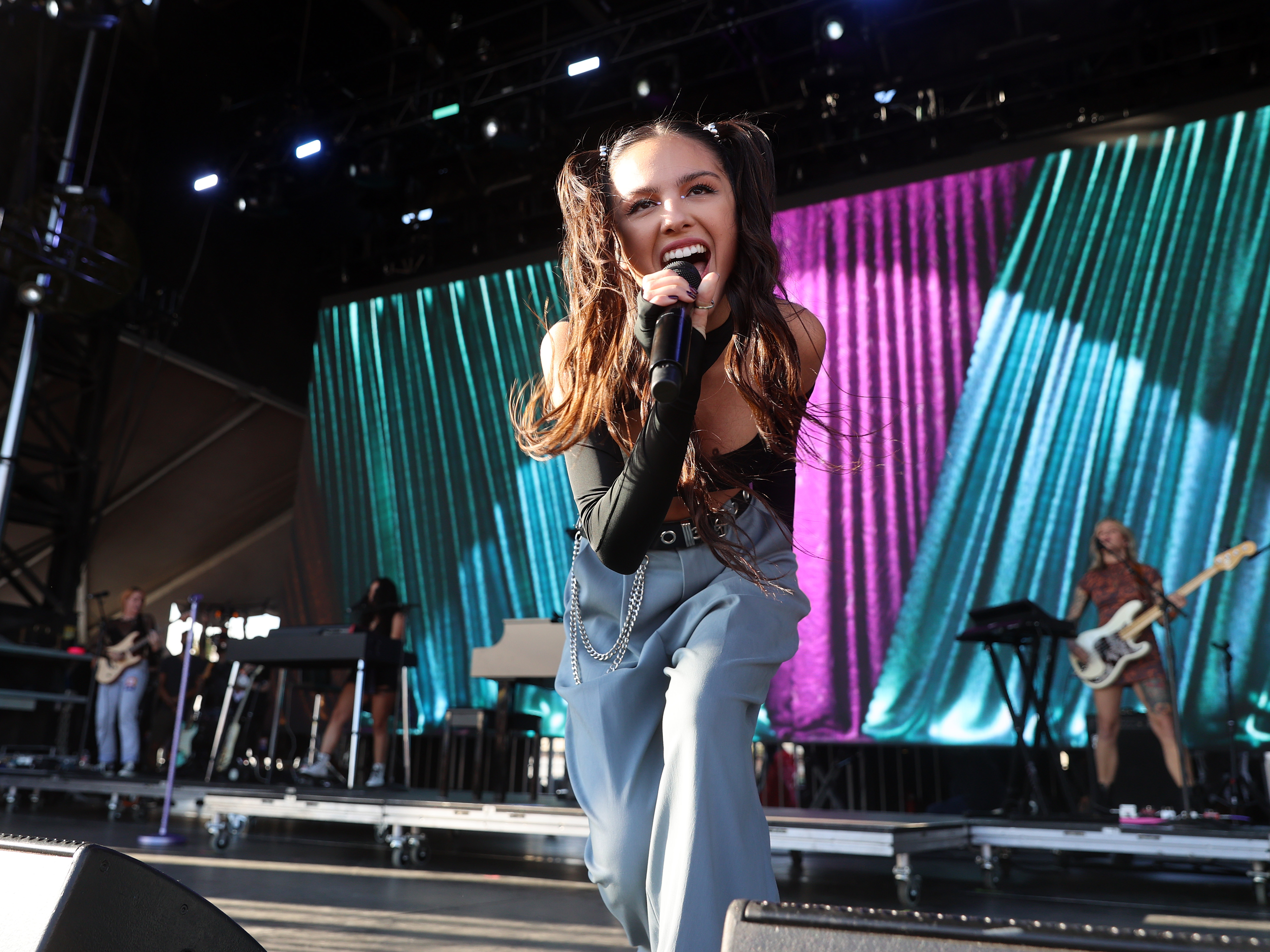 Some know this artist for her appearance in the Disney+ original, High School Musical: The Musical: The Series. In addition to her starring role as Nini, Rodrigo wrote original music for the series, later premiering her first full-length album, Sour.
The artist even earned the Best Pop Solo Performance Grammy Award for "Drivers License," snagging the Best New Artist and Best Pop Vocal Album Grammys that same evening. 
Olivia Rodrigo thinks pop music as 'many different flavors' these days
Even Rodrigo's Sour spans several genres, with this album sporting the Phoebe Bridgers-esque ballad "Traitor" and a Paramore punk rock sound with "Good 4 U." Technically, Rodrigo is a pop star, creating chart-topping hits like "Drivers License" and "Deja Vu." 
When it comes to her views on the music industry, this artist shared that pop music can mean "different things," specifically sharing her support for women in music.  
"I love how increasingly genreless pop music is becoming," Rodrigo said during an interview with Billboard. "Pop music can mean so many different things, and I really love hearing so many different flavors of it these days. I am also just really excited about female singer-songwriters and how honestly and truthfully they're speaking up." 
"That's always really inspiring to me," she added. "It's so exciting to me to watch young women's voices be heard and appreciated and celebrated in the ways that they have been lately. I just can't wait to cheer on the future, my peers, and future generations of female singer-songwriters."
Other artists earned recognition in the Billboard Hot 100 music chart for 2021 and 2022
"As It Was" by Harry Styles is among the most popular songs of 2022, cementing a No. 1 spot on the Billboard Hot 100, with Styles exploring indie rock, folk, and alternative genres in the full-length album Harry's House.
The resurgence of "Running Up That Hill (A Deal With God)" by Kate Bush, originally released in the 1980s, illustrates the diversity of genres in popular music. Additionally, Rodrigo often shared her appreciation for artists from Taylor Swift to Wolf Alice, proving that music (and personal music taste) can span several genres. 
Even Rodrigo's second single, "Deja Vu," earned a No. 3 spot on Billboard's Hot 100. The singer was named Billboard's 2022 Woman of the Year, with Rodrigo embarking on her Sour tour in 2022. Music by Rodrigo is available on most major streaming platforms.