Olivia Rodrigo Used to Write Fanfic About This Band
The internet has heard much about new chart-topping "drivers license" singer Olivia Rodrigo from Disney+'s High School Musical: The Musical: The Series's love for other famous musicians. The singer has been vocal about her admiration for pop singers like Taylor Swift and Lorde, who she has cited as inspiring her songwriting. But Rodrigo recently opened up about another group of musicians that she's a fan of, one that she actually wrote fanfic about as a child. Read on to find out which band Rodrigo wrote about when she was a kid.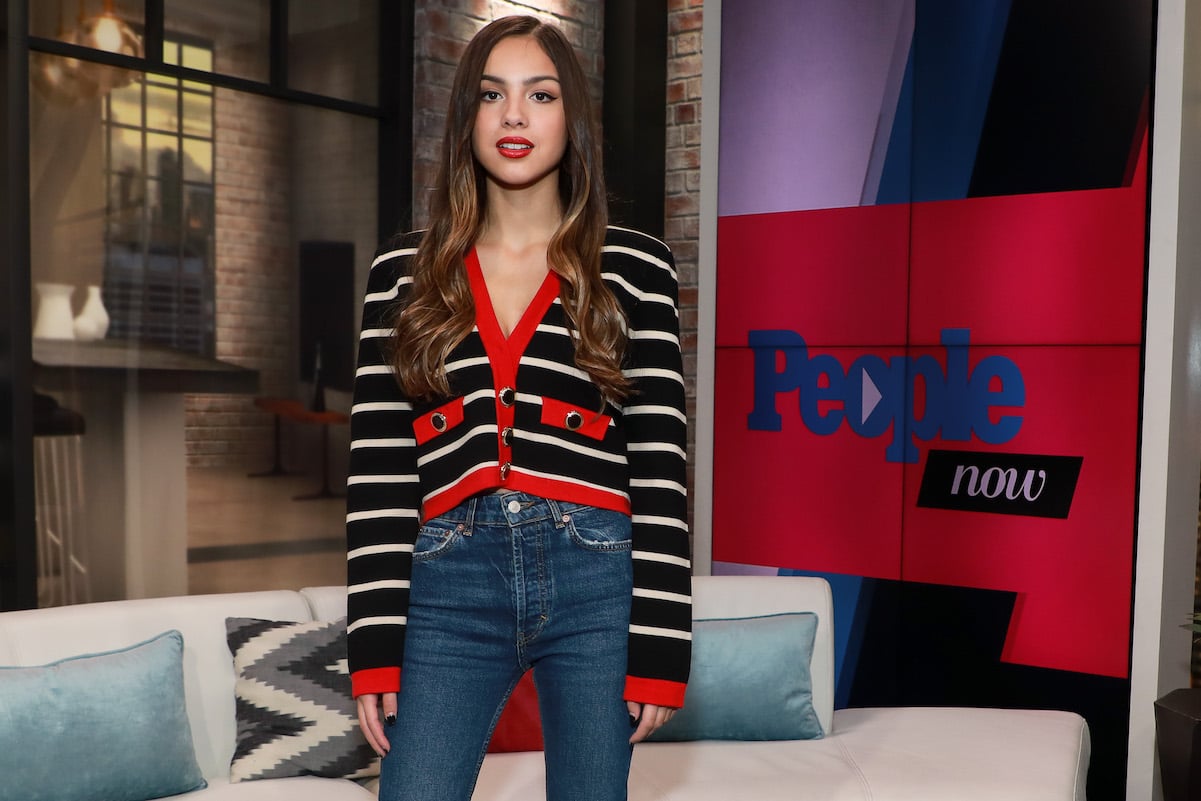 What kind of fanfic Olivia Rodrigo wrote
Rodrigo opened up to British Vogue about how she used to be a fan of a certain band when she was younger and even wrote fanfic about her and the members. And while some have taken to fanfic to write out more adult-rated fantasies, Rodrigo stuck to innocent topics to write about when she was in the fifth grade.
"It was me in fifth grade being like, 'I want to be best friends with these guys and then they're going to propose to me,'" Rodrigo said about the kind of stories she wrote to British Vogue.
Fanfic seems like a harmless hobby for a budding songwriter to use to harness her skills. But Rodrigo could have never imagined that one of the band's members would one day ask her about the stories she wrote way back then.
What band Olivia Rodrigo's fanfic was about
Rodrigo revealed that the band she wrote fanfic about was based on her love for British boyband One Direction.
"I used to write One Direction fan fiction, which is so embarrassing," Rodrigo revealed to British Vogue. "Niall [Horan] texted me and said, 'I heard you wrote One Direction fan fiction, I have to hear all about it.'"
While Horan joked with Rodrigo about her fanfic, he also reached out to help Rodrigo after her single "drivers license" became an unexpected phenomenon.
This bandmember even gave Olivia Rodrigo advice
Rodrigo revealed in an interview with Big Top 40 that she's been texting with Horan and he's been "giving her advice" on navigating the music industry — which he's an expert on, after being thrust into fame on The X Factor in 2010 and part of One Direction for years.
"It's been really amazing," Rodrigo said about Horan reaching out and guiding her through this wild week after she released her single in early January 2021.
Later on in her interview with British Vogue, Rodrigo teased what's ahead for her career: "There's a music project coming up this year, but I'm not sure about the specifics of it," she said. "I'm just trying to soak up all the craziness in my life right now. I feel so grateful."
Rodrigo is currently filming season two of her Disney+ show and has yet to officially announce when more of her music will be released. But if "drivers license" is any indication, her next songs will likely be big hits, as well.