Olivia Rodrigo's Ex Joshua Bassett Slams Her In His 3 New Songs
Olivia Rodrigo's relationship with Joshua Bassett inspired an award-winning album of breakup songs. Now, the "brutal" singer's ex is sharing his side of the story through music, too. 
Here's what Bassett revealed in his new songs, what he has said about defending himself, and the shocking effect Rodrigo's music had on him.
Olivia Rodrigo and Joshua Bassett were co-stars before she wrote 'drivers license'
The "good 4 u" singer met Bassett when they were working on the set of Disney's High School Musical: The Musical: The Series. They played lovebirds Nini and Ricky, and fans hoped that the two teens would get together in real life. 
Although the timeline of their relationship isn't clear, Rodrigo and Bassett did have a romantic connection. But the relationship didn't end well, as Rodrigo made clear in her debut album Sour.
The award-winning album is full of scathing, angry, and tearful breakup songs, and they all seem to be about Bassett. Sour includes lyrics like, "Well, good for you, I guess you moved on really easily; You found a new girl, and it only took a couple weeks," and "And you're probably with that blonde girl who always made me doubt; She's so much older than me, she's everything I'm insecure about."
The lines likely refer to Bassett moving on from Rodrigo to Sabrina Carpenter, the star of Disney's Girl Meets World. According to Rodrigo's songs, Bassett started dating Carpenter a little too quickly after their breakup.
Joshua Bassett wrote about Olivia Rodrigo in his new songs
On Dec. 3, Bassett released three new songs, and they all seem to be about his breakup with Rodrigo and the aftermath. He wanted to tell his side of the story, and Bassett told GQ on the day his songs came out, "I have a right to stand up for myself."
In the track "Secret," Bassett sings, "I really hope you had your fun; good for you foolin' everyone; You had me tricked for sixteen months." The line "good for you" is likely a reference to Rodrigo's smash hit "good 4 u," in which she sings about Bassett moving on to someone else so quickly. 
On "Crisis," Bassett croons, "Don't go thinkin' that I didn't hurt, too; Don't you ever wonder if I'm okay after all you put me through? Half the shit you're saying's only half-true; Messin' with my life as a career move." 
And in "Set Me Free," Bassett sings the lines, "I don't know what I did to deserve all of this," and, "Why must I hurt for you to feel okay?"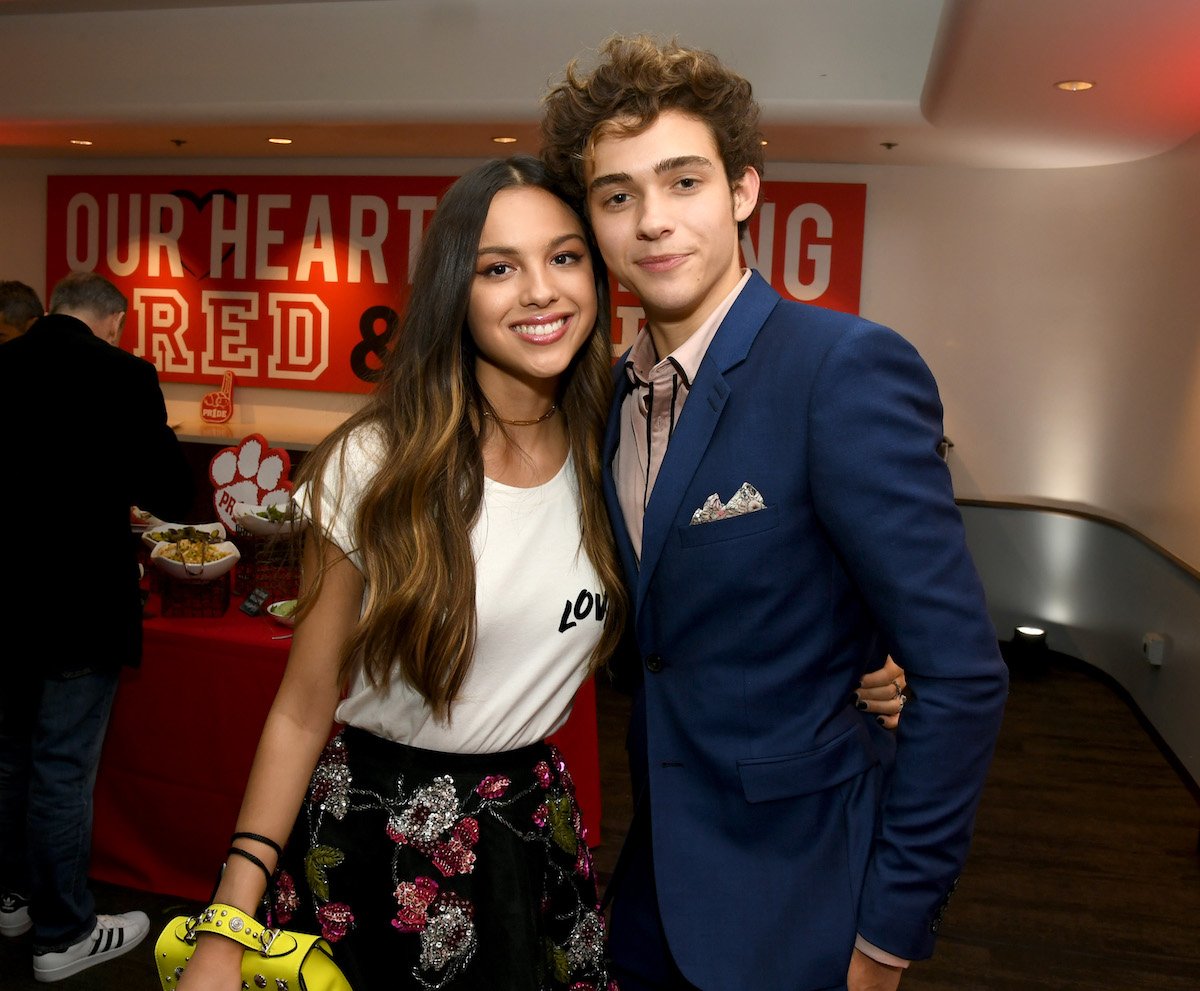 The two stars haven't spoken to each other since 'drivers license' came out
Bassett wants to share his side of the story with the world, but it sounds like he hasn't yet been able to defend himself to Rodrigo. 
Rodrigo's song "drivers license," the first single from her album and the first clues about her breakup with Bassett, came out on Jan. 8, 2021. According to Bassett, he and Rodrigo haven't been in contact since then. 
In his Dec. 3 interview with GQ, Bassett said, "[Rodrigo] hasn't spoken to me since 'drivers license' came out." 
Bassett was hospitalized just a few days after the release of "drivers license." He experienced septic shock and heart failure. According to Bassett (via People), "[The doctors] told me that I had a 30 percent chance of survival. They told me that if I had not checked into the hospital within 12 hours, I would have been found [dead] in my apartment."
Although he didn't entirely blame his diagnosis on Rodrigo's song about him, Bassett added, "I'm sure stress had a part in it."
Bassett will be donating 100% of the proceeds from his song "Crisis" to mental health organizations in perpetuity.