Omari Hardwick Reveals How Much He Got Paid on 'Power': 'I Never Made What I Should Have Made'
Omari Hardwick is opening up about how much he really made on Power. The series starred him as James St. Patrick, a drug dealer trying to leave that world. He hoped to build a legitimate life as a businessman, but his story ended tragically when he was shot and killed in the show's final season. As the lead, some would think Omari Hardwick's Power salary was massive. But he admits he wasn't making big bucks until "after Power."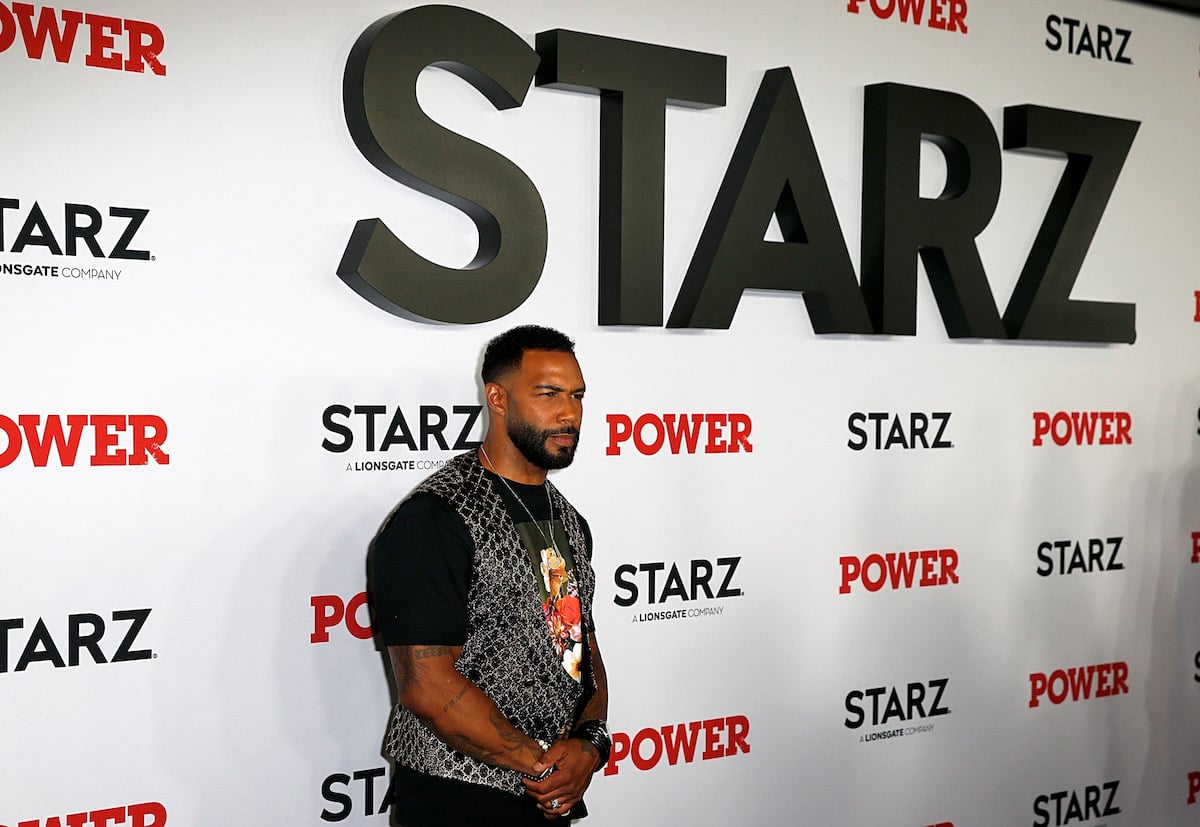 Omari Hardwick's 'Power' salary revealed
Hardwick was on the Pivot podcast when he was asked about the point when he reached financial success. "I still haven't made what I should have made," he answered, at the 49:00 mark, stunning the hosts, former NFL stars Ryan Clark, Channing Crowder, and Fred Taylor. "I still haven't made the money. I never made what I should have made. Never. It's happening now, finally."
He asked the hosts how much they thought he made on Power as they continued to express disbelief at his statements. "Angela Bassett makes $250,000 on 911," Clark replied. "She's the highest-paid a week. So, you had to make at least [$150,000]."
"Then no, you got it right," Hardwick admitted. "The first time I have ever disclosed it. But I was also the face of the network. Angela is not the face of the network. She is one of the best actresses to grace the planet, but she is not the face of that network. It's metrics."
"When we go to renegotiate contracts as athletes, what do you, Fred, and Channing do? You coach this, this, this, this," he continued, likening that to his experience with Power.
"… I'm a football cat," he continued. "Ryan, metrics speak. Do you know why I like sports? Because sports is about Xs and Os. There are no objectives; you either make the play or ride the bench. So, that person who's an activist and a poet who is full of grace and mercy. To be like Starz, I'm still super humble, 50 [Cent] and Courtney [Kemp, the creator of the show] I'll thank you forever, but all of them know, he really didn't make no money."
But he realizes life is a 'marathon,' not a sprint
Although he might not have been making the money he desired, he also realizes life is a marathon, not a sprint — something he credits to late rapper Nipsey Hussle.
"It truly is a marathon, Fred," Hardwick went on. "It really is a marathon. And I think my leverage is partly from me thinking of it more like that. Like, S***, I hate that it's a marathon. I wish I had the abrupt paycheck." But he understands everything "paces differently."
He said he's just now starting to make the money he feels he deserves. In the two years since Power ended, Hardwick has notably appeared in a series of Netflix projects, including Army of the Dead and Pieces of Her.
"There are way more avenues now — and 50 and Courtney and Starz did give me a beautiful lob — … but this man who played that man absolutely has been hired now more by the Netflix family than I have by Starz," Hardwick continued. "Starz, I had six and half years, but I've almost done freakin' six movies in only two years with Netflix."
One of them is an upcoming assassin movie, where he'll appear opposite Jennifer Lopez. He also said he has something in the works with Kevin Hart but clarified that it'll be on some other streaming service.
Would he come back for a 'Power' spinoff?
Hardwick is also open to coming back to one of the Power spinoffs, perhaps in a flashback or as a voice in a character's head.
"Hell, you name the guy Ghost and so there's always, to me, a possibility of being just that," he previously said on the podcast Higher Learning With Van Lathan and Rachel Lindsay. "… He really lives in a ghost space at this point, so now that we know he's not on Earth, there is a reality where you can have flashbacks or [something else]."
He continued: "I would come back perhaps in a spinoff just in a space to give leverage to the show to go, OK, Ghost is speaking to Tariq, but we know he's not actually there. OK, Ghost is in Tommy's head, but is he really there? You know, just leaving that mystique. But I'd always be open. [Power] changed my life."
RELATED: 'Power' Star Michael Rainey Jr. Says This Tariq and Ghost Fight Scene Left Him Stunned in Real Life: 'I Wasn't Ready'