Omarion Says This Is The Reason Things Didn't Work Out With Ex, Apryl Jones
Omarion and Apryl Jones have been broken up for almost four years. Jones went on to date Omarion's former friend, Lil' Fizz. Omarion recently revealed why he and Jones split.
The relationship between Love & Hip Hop Hollywood stars Apryl Jones and Lil' Fizz ended as quickly as it started and viewers of the show are calling it karma. Many believed the pair were dating out of spite against singer Omarion – who is Jones' ex and father of her two children and also Fizz's former friend and bandmate.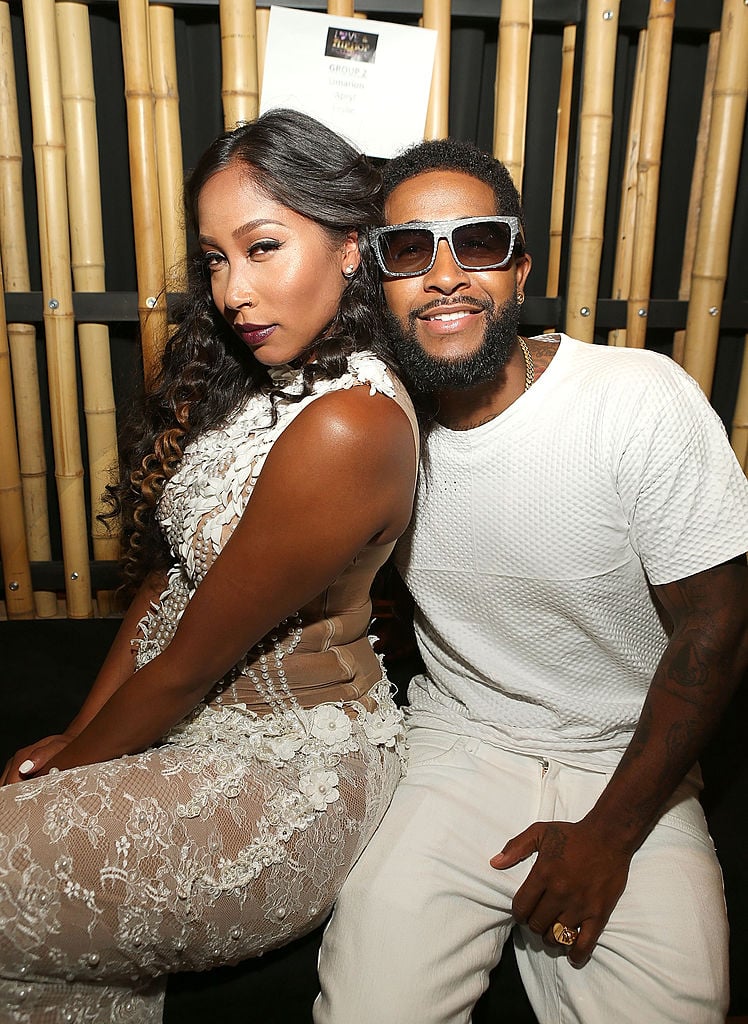 While Jones and Fizz paraded their romance across the net, Omarion remained silent. With the exception of one interview in which he encouraged the pair to "change the narrative" to exclude him, he maintained he had no ill feelings towards either Jones or Fizz and refused to bad mouth them publicaly. 
Fans believed Omarion displayed a level of maturity that should be applauded. Omarion recently spoke on his decision to take the high road during the very messy situation and also revealed why his relationship with Jones ended.
A look back at Apryl Jones and Omarion's relationship 
Omarion and Jones' relationship was documented on the first two seasons of Love & Hip Hop Hollywood. They welcomed their son, Megaa, at the conclusion of season one.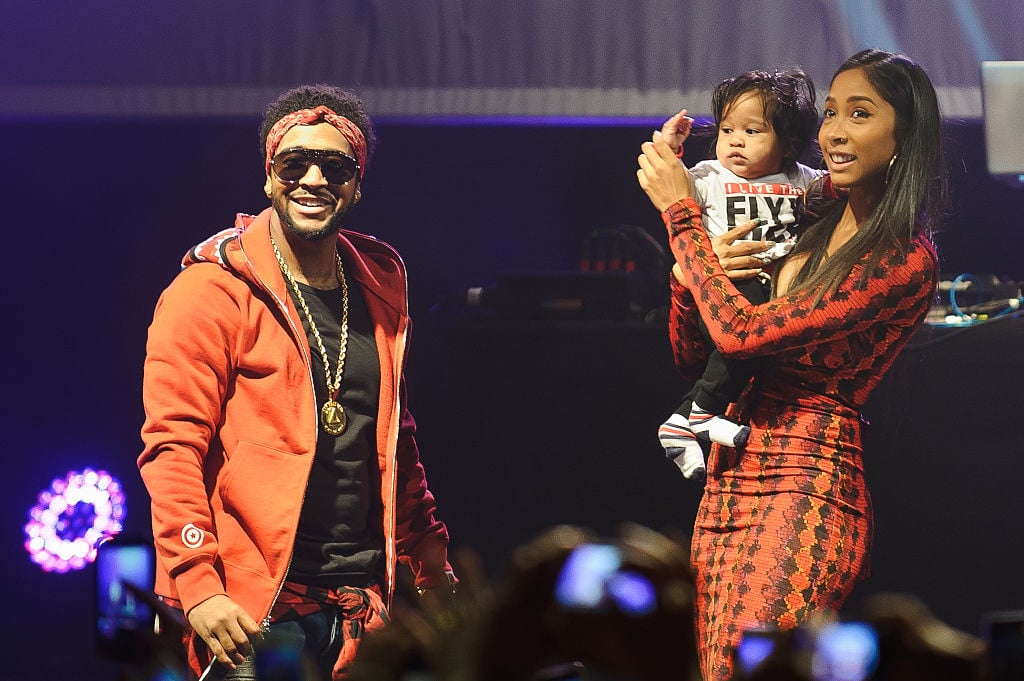 The show followed Omarion's determination for a solo comeback and the two trying to balance their relationship. Some of the issues that came up included tension between Omarion's mom and Jones, as well as Jones feeling stifled as a mom and partner with no career outlet. They decided to leave the show to focus on their family and careers.
Their daughter, A'mei, was born shortly after they left the show. Their breakup came as a shock to many but they insisted they'd remain friends and close co-parents. At some point, the dynamics in their relationship changed and a battle for custody and child support ensued. Jones also alleged that Omarion spent his fortune on financially providing for his mother and not his children. 
Things became even messier when Jones and Fizz began dating. They displayed their budding relationship by rejoining the Love & Hip Hop cast. 
Omarion explains why his relationship with Apryl Jones didn't work out 
Jones has never revealed any intimate details about her and Omarion's split big it was clear from her actions following that she was hurt. On an episode of Love & Hip Hop, Jones admitted that she battled a deep depression after the breakup. Jones also claimed that Omarion gave her no explanation as to why their relationship ended. Instead, she claims that two months after she gave birth to their daughter, Omarion "left his family." 
In a recent interview with Madame Noire, Omarion offers his side to the story. When asked if Jones' account of their breakup is true, he disagrees. He says a huge part of the breakup revolved around the two of them being in different spaces both personally and professionally.
"I was going through a lot of changes, especially within my business. I was asking myself a lot of questions. I just had kids. I was like, why am I doing this? I needed a moment to be able to just recalibrate and refocus and really think about what I wanted to do. I would really attribute her not understanding to lack of communication and upbringing. I was raised a little bit different than she was raised and I think that is really, at the end of the day, always a thing in relationships. It's just miscommunication and different love languages. So that's what I would really attribute it to. People grow and some people grow out of each other."

Madame Noire
Omarion also touched on why he opted to not speak out about Jones and Fizz's relationship and explained he didn't want his children to ever witness him being part of such drama. Hollywood Unlocked shared a clip of his explanation during Omarion's green room interviews.
Omarion is currently on a multi-city tour and is focused on his music career.