'On Sacred Ground' Filmmakers Break the Silence & Hope to Bridge the Divide [Exclusive]
The film On Sacred Ground is an example of how a divided county could come closer together if people stopped shouting at one another and actually listened.
Filmmakers Josh Tickell and Rebecca Harrell Tickell recount the true story of the conflict surrounding the construction of the Dakota Access Pipeline in 2016. But they follow the journey a conservative journalist takes when he covers the clash on behalf of the oil company.
Rebecca Harrell Tickell shared what drew her to the project, and how they approached it from a different perspective.
"It was really important to us as non-Indigenous filmmakers to tell the story from a really respectful perspective," she told Showbiz Cheat Sheet. "So from the very beginning, we were speaking with elders and with tribal leaders and asking what is the appropriate way for us to tell the story."
'On Sacred Ground' movie addresses a real-life conflict
The filmmakers' curious nature and desire to tell the story from another viewpoint is what helped them create the storyline.
"Where we came to it was, we're going to tell the story from the perspective of a white male Republican war vet with PTSD, who is also a journalist who goes to cover the Standing Rock oil pipeline protest from the oil company's perspective," she said.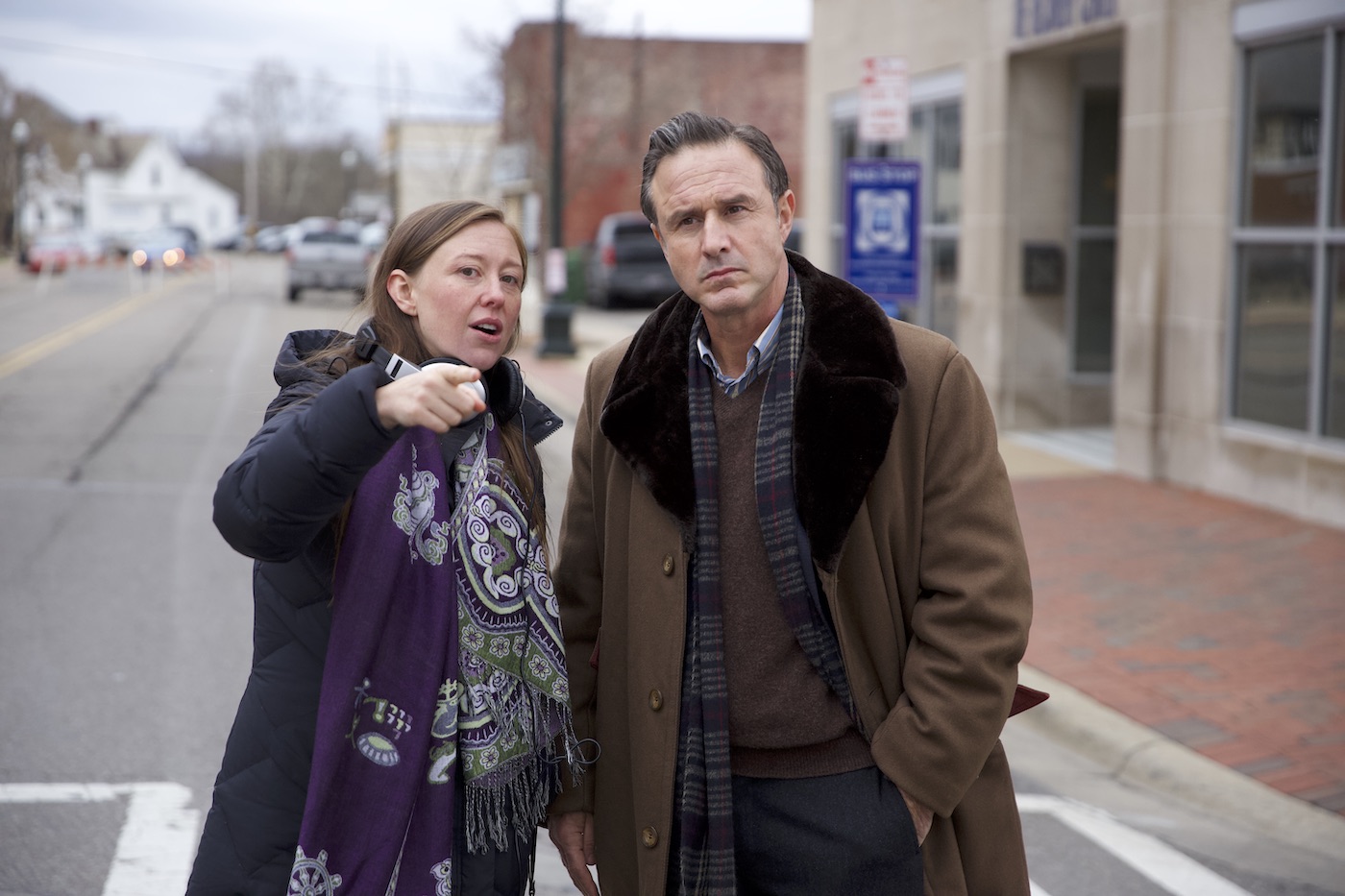 "And then follow him on this journey as he goes there and he sees what's really happening on the ground," Tickell added. "Then there's healing and the transformation that takes place in him. And as much as the film is about Dan and his journey, the idea is that if people watch the film we all go on this journey with him and we all learn new things."
What is 'On Sacred Ground' about?
Conservative reporter Daniel (William Mapother) is hired by the oil company to cover the conflict at Standing Rock. Daniel's on-the-ground contact is oil company executive Elliot (David Arquette), who gently guides him toward a narrative the oil company wants to convey.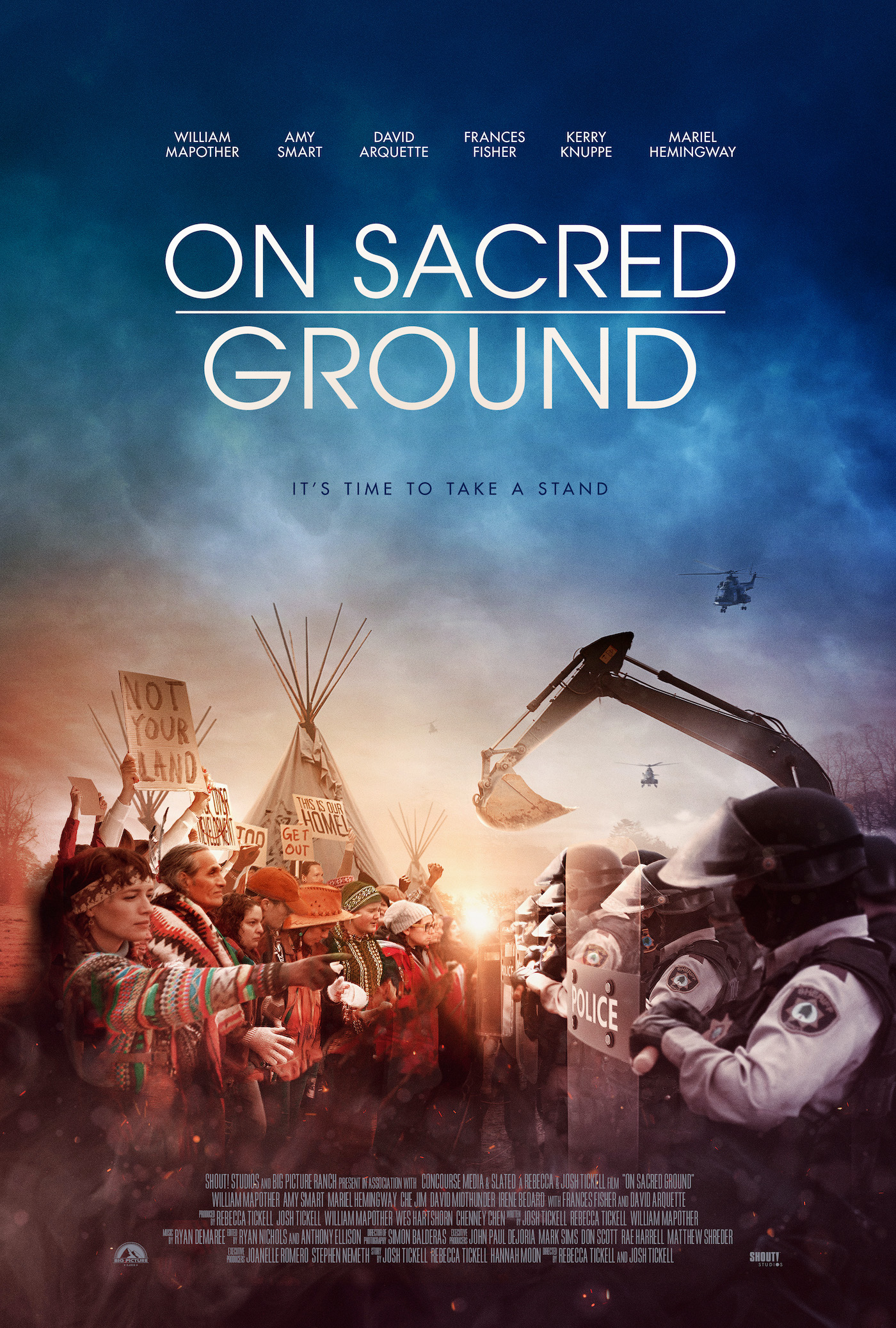 But as Daniel learns more about the conflict and talks to the people being impacted by the pipeline's construction, he realizes the story the oil company wants to tell doesn't take into account the direct, environmental impact it has on those living in the pipeline's path.
"The film touches on some important issues like murdered, missing indigenous women and children and men. Broken treaties," Tickell said. "Of course, stopping the pipeline and stopping the Dakota Access pipeline. And then the truth of what happened at Standing Rock, which was really a violation of so many people's rights."
What drew the filmmakers to this project?
Tickell and her husband are known for producing thought-provoking, impactful films like Kiss the Ground and Fuel. She shared that the connection between human and environmental injustice is one element that drew them to this project.
"There are so many surprising things working on this project. And really what led us to this project was where environmental justice and indigenous justice are tied," she said. "And often when you see environmental injustice, you also see indigenous sovereignty being trampled somewhere. It was the human rights violations around the environment and our First Nations People that brought us to this issue."
"I don't think people realize that the Constitution backs these treaties that have been broken, that were upheld by the Supreme Court in the 1980s, that says that this land belongs to the Lakota, Dakota, Nakota people," she added. "This is two states worth of land that they've refused payment for because according to our government, that land legally belongs to them. It just hasn't been returned to them yet."
'On Sacred Ground' brings an important conflict to the mainstream
Tickell hopes that the film sparks thoughtful discussion and self-examination.
"That was a big eye-opening moment for us because we realized a lot of people who really do believe in our Constitution, who often are more conservative in their political view, have way more aligned with the indigenous sovereignty of these people than they realize," she said.
"So it's an opportunity to come to the mainstream with this film, with this message, not just have it be a fringe thing about some pipeline somewhere. But for the mainstream to understand that this is a serious breach in our integrity as a nation."
"Until it's restored, we're not doing justice to the people who really can lead the way around so many of these environmental issues like regenerative agriculture, those practices are indigenous agricultural practices."
"We've just ignored the voice of so many indigenous people for so long and it's time to give them the microphone. It's time to listen to what they're saying. And ultimately, that's what led us to make this film."
On Sacred Ground, which stars David Arquette, William Mapother, Amy Smart, Kerry Knuppe, Frances Fisher, Irene Bedard, Mariel Hemingway, and David Midthunder premieres in select theaters and On Demand on January 13, 2023.