'Once Upon A Time in Hollywood': Did Brad Pitt and Leonardo DiCaprio Like Working Together?
The names Brad Pitt or Leonardo DiCaprio immediately breed star power. Put those names together and you have celebrity nirvana. So it's no wonder that movie moguls are expecting box office gold for the upcoming Quentin Tarantino film Once Upon A Time in Hollywood, that has Pitt and DiCaprio as the lead roles.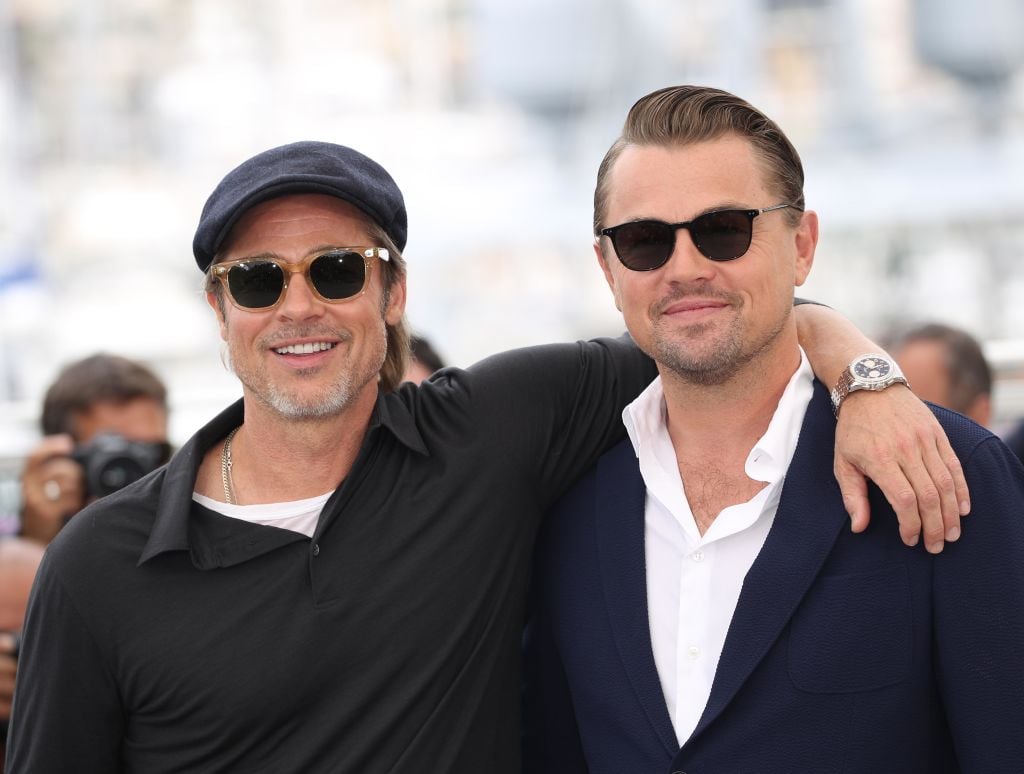 According to IMDb, the film depicts the lives of a fading television actor (DiCaprio) and his stunt double (Pitt) as they chase after fame and success during the tail end of Hollywood's Golden Age in 1969 Los Angeles.
Moviegoers most likely cannot remember seeing the two film icons sharing a screen, probably because they haven't – or have they?
Pitt and DiCaprio have previously been in a film together
Few are aware of the fact that this is actually the second time Pitt and DiCaprio have collaborated. Popsugar reported that the two appeared in Martin Scorsese's short film The Audition in 2015, playing fictional versions of themselves. The film also featured Robert DeNiro.
Popsugar stated that Pitt and DiCaprio both have worked with Tarantino in the past – Pitt in 2009's Inglourious Basterds and DiCaprio in 2012 in Django Unchained.
What they said about working together
If you go by the press the two are getting at the Cannes Film Festival, it looks like Pitt and DiCaprio have got a bromance going with compliments abounding.
"It was really great ease and really great fun," Pitt said as reported by Us Weekly. "It's that thing of knowing you've got the best of the best on the opposite side of the table holding up the scene with you and there's great relief in that."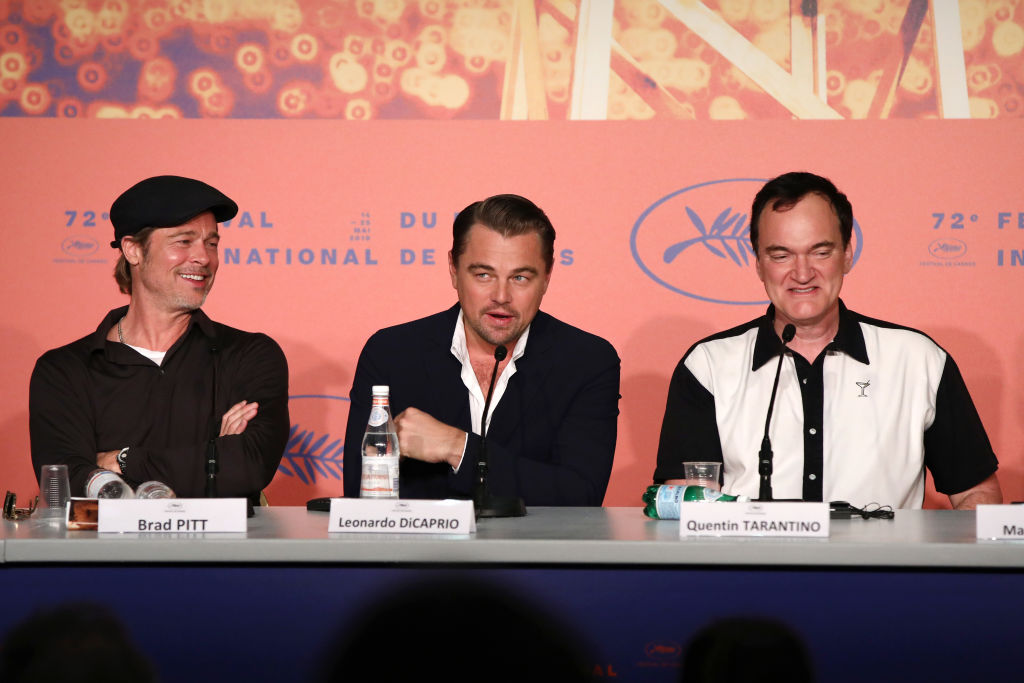 DiCaprio mirrored the admiration. "Brad is not only a terrific actor, but he's a professional," he said according to Us Weekly. I have to say it was incredibly easy — incredibly easy working with Brad."
In an interview with the New York Times, Pitt pointed to their shared experiences in the film industry. "We both came on the scene around the same time, we have crossed paths many times, we have the same reference points. I've always felt that you don't understand the deal you're making when suddenly you're that lone gazelle on the plain and the herd's gone, so to speak," Pitt said. "And, you know, my friend here [DiCaprio] has been the same. So there's automatic comfort in having experienced the same thing in that way… We have mutual respect and I know when an actor elevates a scene, so we carry that respect."
DiCaprio echoed this sentiment. "We kind of grew up in the same generation, got our start around the same time," he said according to Us Weekly.
"Similar experiences to laugh about it," Pitt said as reported by People.
Do they have plans to work together in the future?
Viewers and movie makers alike would love for this partnership to carry on to other films. While there is nothing concrete in the works, the two seem open to the idea.
"I hope we do it again, it was great fun," Pitt told People.
According to Us Weekly, DiCaprio sounded game as well, saying, "I think we together forged, hopefully, a great cinematic bond in a film about our industry together."
Once Upon A Time in Hollywood opens on July 26.
Follow The Cheat Sheet on Facebook!