'Once Upon a Time in Hollywood' Director Quentin Tarantino Banned This From the Set
For a filmmaker in the modern age, Quentin Tarantino is extremely particular — especially about how his cast behaves on the set of his movies.
Quentin Tarantino is a celebrated filmmaker who prefers to keep things old-school. His movies like Once Upon a Time in Hollywood and Pulp Fiction are unique not only for their storytelling, but the way they are filmed. Tarantino prefers to live his life in a bygone era free from modern technology. Find out what the famed director banned from the set of Once Upon a Time in Hollywood and the antiquated way his cast had to interact with him.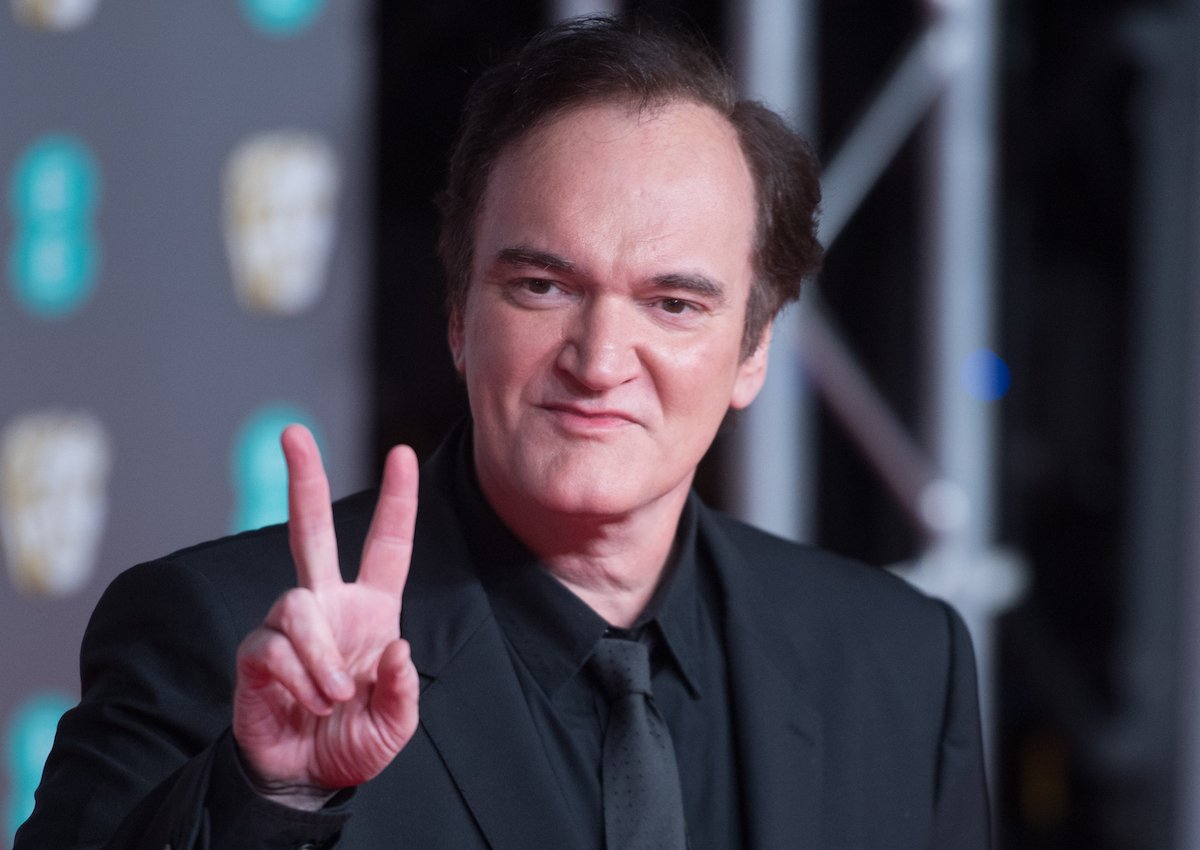 'Once Upon a Time in Hollywood' cast explains Quentin Tarantino's preferred method of communication
During an interview with BBC Radio 1, the cast of Once Upon a Time in Hollywood discussed working with Tarantino. "He doesn't email," Pitt revealed. "No email." Instead, the cast had to use more traditional modes of communication to speak with their director. "It's an old voice recorder…you have to leave a message," Pitt explained regarding what happens when Tarantino misses a call. Tarantino doesn't have a mobile phone, according to the Inglourious Basterds star. The stars of Tarantino's movies are not permitted to bring mobile phones on the set, either. 
Quentin Tarantino fired anyone using a cell phone on the set of 'Once Upon a Time in Hollywood'
Once Upon a Time in Hollywood star Timothy Olyphant further explained Tarantino's cell phone restrictions on Rich Eisen's radio show. "Cellphone out? [You're fired.] Done. No warning, nothing, you're going home," Olyphant said. If anyone from the cast or crew needed to make a call, it had to be done in one of the designated booths off-set. "You go out onto the street and you make a phone call," he explained. Olyphant recalled a time someone's phone went off on set. "It was scary — somebody just took off running!" 
The 'Once Upon a Time in Hollywood' director isn't a fan of streaming services like Netflix 
Cell phones aren't the only type of technology that bothers Tarantino. "I am not excited about streaming at all," Tarantino said in Tom Roston's book I Lost it at The Video Store: A Filmmakers' Oral History of a Vanished Era (via IndieWire). Instead, he prefers something tangible. Tarantino claims he can't watch movies on his laptop and he doesn't use Netflix. Instead, he has physical copies movies from "Video Archives," a company whose inventory Tarantino purchased when they went out of business. "Probably close to eight thousand tapes and DVDs," he estimated. 
Quentin Tarantino films with 35mm camera 
Like his movie viewing preferences, Tarantino likes to film the old-school way. "As far as I'm concerned, digital projection is the death of cinema," Tarantino explained to Indiewire. "The fact that most films aren't presented in 35mm means that the world is lost," the director added. "Digital projection is just television in cinema." In the future, Tarantino hopes to see more movies shot with 35mm film. 
Ironically, despite his aversion to modern technology, Tarantino understands the place it has in filmmaking. "A young person can make a film on a cell phone if they have the tenacity to do so," he said. When Tarantino got his start making movies, he was limited to using 16 mm film. Regardless of their access to technology, Tarantino wants to see future generations using 35mm film.