'Once Upon a Time… In Hollywood' Stars Brad Pitt and Leonardo DiCaprio Both Avoid Bathing
One of the latest celebrity health trends has stirred up lots of controversy. Multiple celebrities have shared some atypical bathing habits, including Mila Kunis and Ashton Kutcher saying they only bathe their kids when dirt is visible. Once Upon a Time… In Hollywood stars Brad Pitt and Leonardo DiCaprio also reportedly skip showers for different personal reasons.
Why does Brad Pitt have lax hygiene habits?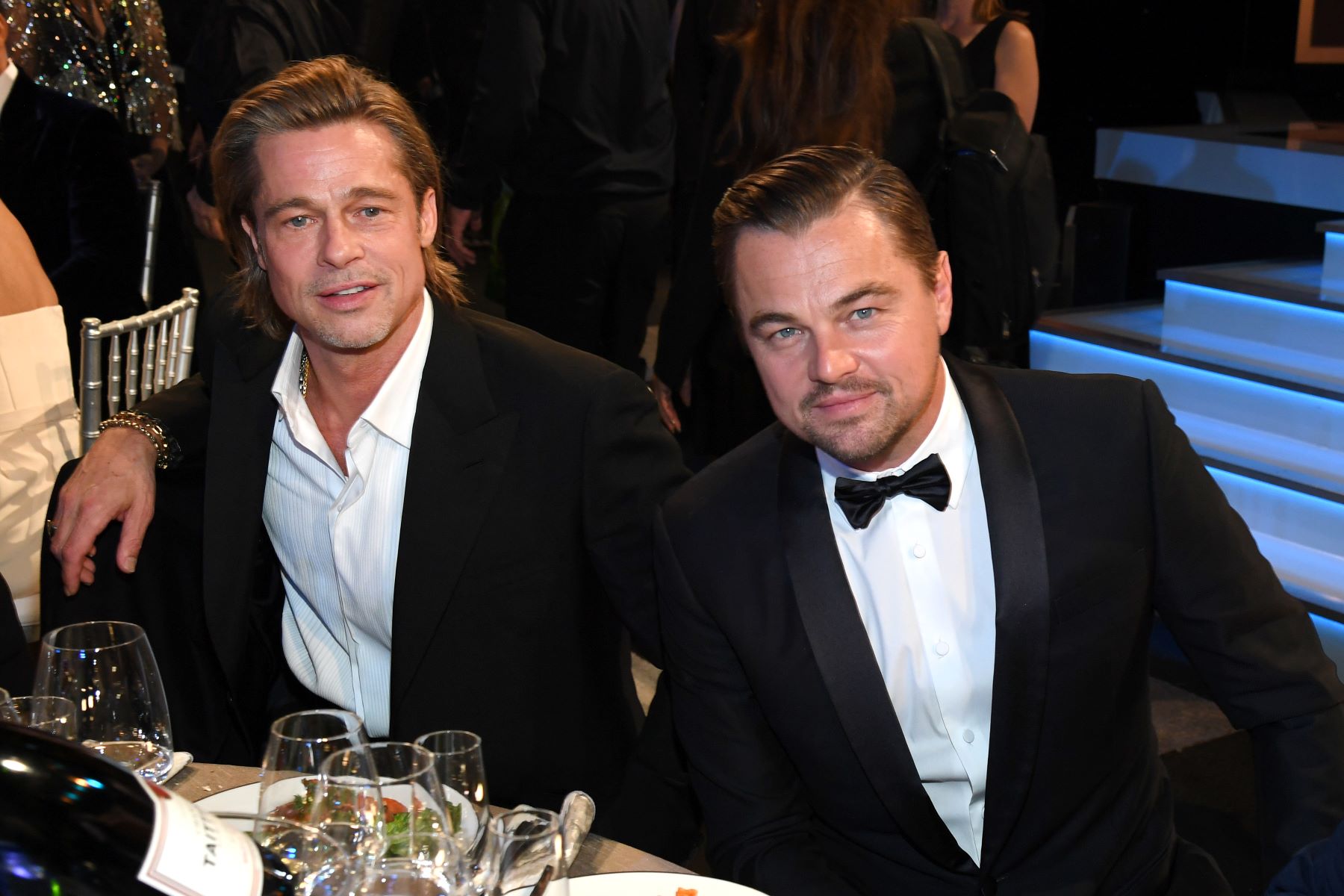 When someone is in the spotlight as much as Pitt, many people would naturally assume that he bathes as much as possible. After all, he is photographed regularly and comes into contact with other high-profile people pretty often.
So what does the actor have to say about his showering habits — or more precisely, his lack thereof? According to The Things, the reason he has such lax hygiene habits actually makes sense. Pitt has such a busy schedule that there isn't always time for a proper shower.
That being said, after a long, sweaty day on set, the actor sometimes prefers to clean up with baby wipes. A co-star once said that Pitt told him the best way to freshen up when time is limited is to "just take a baby wipe and rub it under your armpits." Whatever works!
Leonardo DiCaprio also avoids bathing
Another well-known actor who doesn't hop in the shower as much as some others is DiCaprio, Pitt's co-star in Once Upon a Time… In Hollywood. So what is his reason for avoiding the simple act of soaping up and rinsing off daily? Softpedia News says his reason is a little different from Pitt's. While Pitt avoids bathing simply because of time restrictions, it turns out that the former Titanic star does so because of environmental concerns.
DiCaprio has adopted an eco-friendly lifestyle and apparently feels that the best way to accomplish this is to skip the bath as much as possible. According to the actor's former girlfriend, Erin Heatherton, it is pretty extreme. She says that he not only shies away from simple soap and water, but he skips underarm deodorant to be as natural as possible.
There are other bathing options
Perhaps someone should tell Pitt and DiCaprio that they have other options. The Right To Shower reports that there is the alternative of switching to a different shower head — one that is environmentally friendly and conserves water. What can someone do if they are short on time? Plan more accordingly! The average shower is 8 minutes long. Cut it down to 5 minutes by moving a little quicker. Still need more ideas? Use baking soda instead of deodorant, or turn the water heater down just a touch. You'll barely notice the difference!