From 'Once Upon a Time' to 'Magic of Disney's Animal Kingdom,' Here Are the New Television Shows Coming to Disney+ During September 2020
If you're looking for something new to binge-watch, Disney+ is always adding plenty of new content. From original series' like Becoming to more seasons of Disney Junior favorites, here are a few of the shows coming to Disney's streaming platform this September.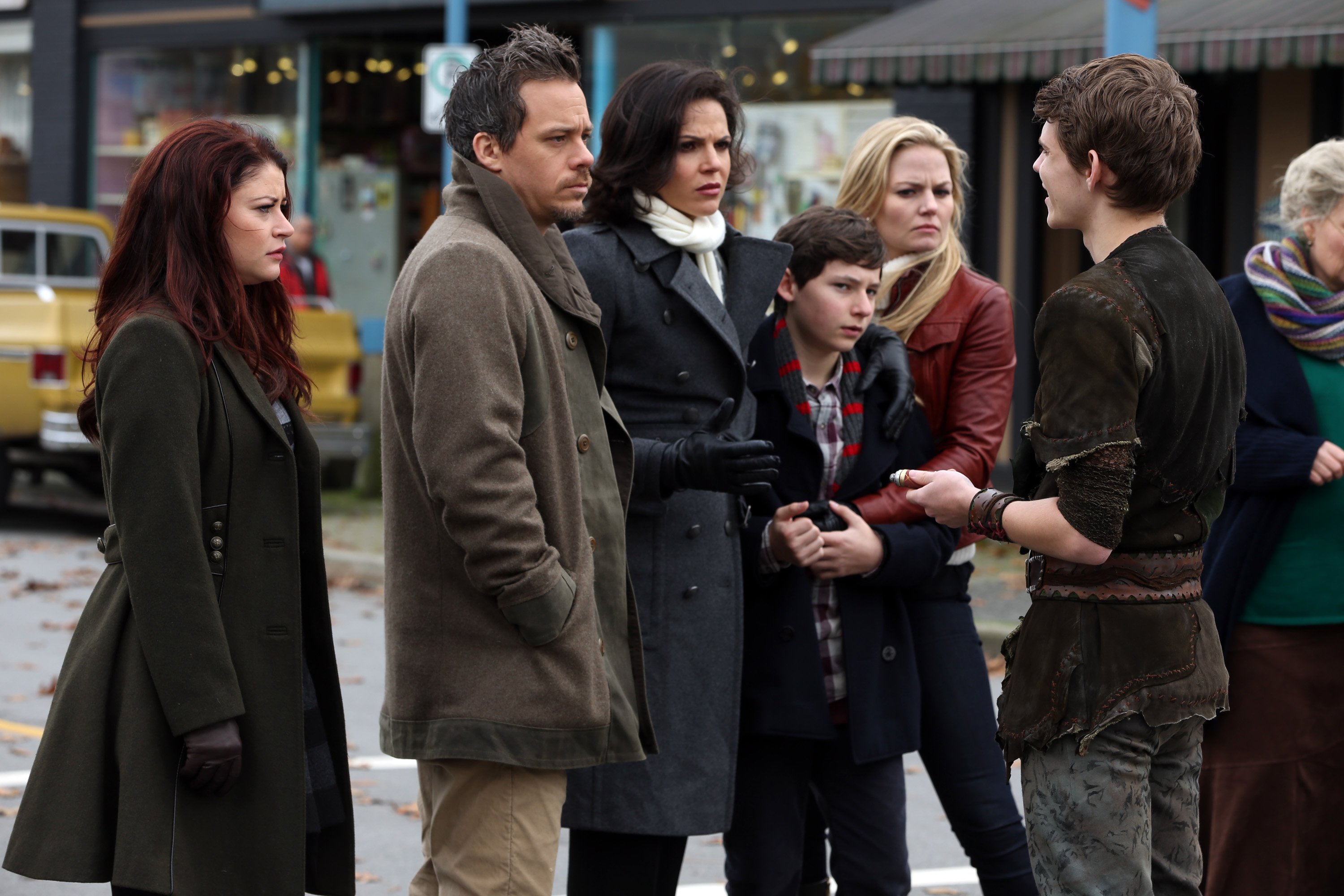 'Once Upon a Time' switches to Disney's streaming platform on Sept. 18
If you've ever wondered what fairytale characters would be like in the real world, ABC has the answers. Once Upon a Time tells the story of one town, Storybrooke, which holds the secrets of characters like the Evil Queen, Rumpelstiltskin, and Captain Hook. 
Only one person can break the curse placed on the characters and that's Emma, the daughter of Snow White and Prince Charming. Most seasons of this ABC original television show were originally available with a subscription to Disney's rival streaming service, Netflix. 
Along with movies like Princess and the Frog and Marvel's Ant-Man and the Wasp, this television series will make the switch to Disney's platform. Reportedly, seasons 1 through 7 of this drama series will be available for binge-watching beginning on Sept. 18.
The series 'Magic of Disney's Animal Kingdom' is a Disney+ original and exclusive series
If you're missing the Disney parks, the company has a magical (and streamable) alternative. Disney+ is adding a new series titled Magic of Disney's Animal Kingdom this September and it's narrated by Beauty and the Beast, Frozen, and Frozen 2 actor, Josh Gad.
This series gives fans a behind-the-scenes look at the magic of this theme park, and what it takes to oversee 300 species and 5,000 animals, including those featured in Kilimanjaro Safaris. There's 8 episodes in this docuseries, which debuts on Sept. 25.
Disney Junior content joins Disney+, including 'Fancy Nancy: Fancy it Yourself'
This 6-year-old is ready for more adventures, friends, and fun. During the Disney Junior series Fancy Nancy: Fancy it Yourself, the title character discovers what makes people unique and now, another season of her series is coming to Disney+.
There's plenty of Disney Junior content already available on the subscription service, including Sofia the First and Mickey Mouse Clubhouse. However, this season of Fancy Nancy: Fancy it Yourself joins the Disney+ streaming library on Sept. 25, along with a number of other shows coming to this streaming platform. 
'Becoming' premieres on Sept. 18
From executive producer LeBron James comes a docuseries featuring plenty of stars and how they became the celebrities that they are. That includes Anthony Davis, Caleb McLaughlin, Candace Parker, and Nick Cannon. This television show will be available on Disney+ starting on Sept. 18.
If you want to binge-watch the latest and most popular Disney movies and television shows, head to Disney's streaming platform, Disney+. To learn more about Disney+ and to subscribe, visit their website.