'One Chicago': Are Jay and Will Halstead Brothers In Real Life?
The interwoven plotlines and character arcs of the One Chicago franchise on NBC have led to these TV shows receiving a lot of attention and critical praise. Despite being more or less a collection of procedurals, these shows have created a consistent universe with shared characters that have long-running and developing relationships with each other. These relationships go beyond the romantic relationships you would expect, too.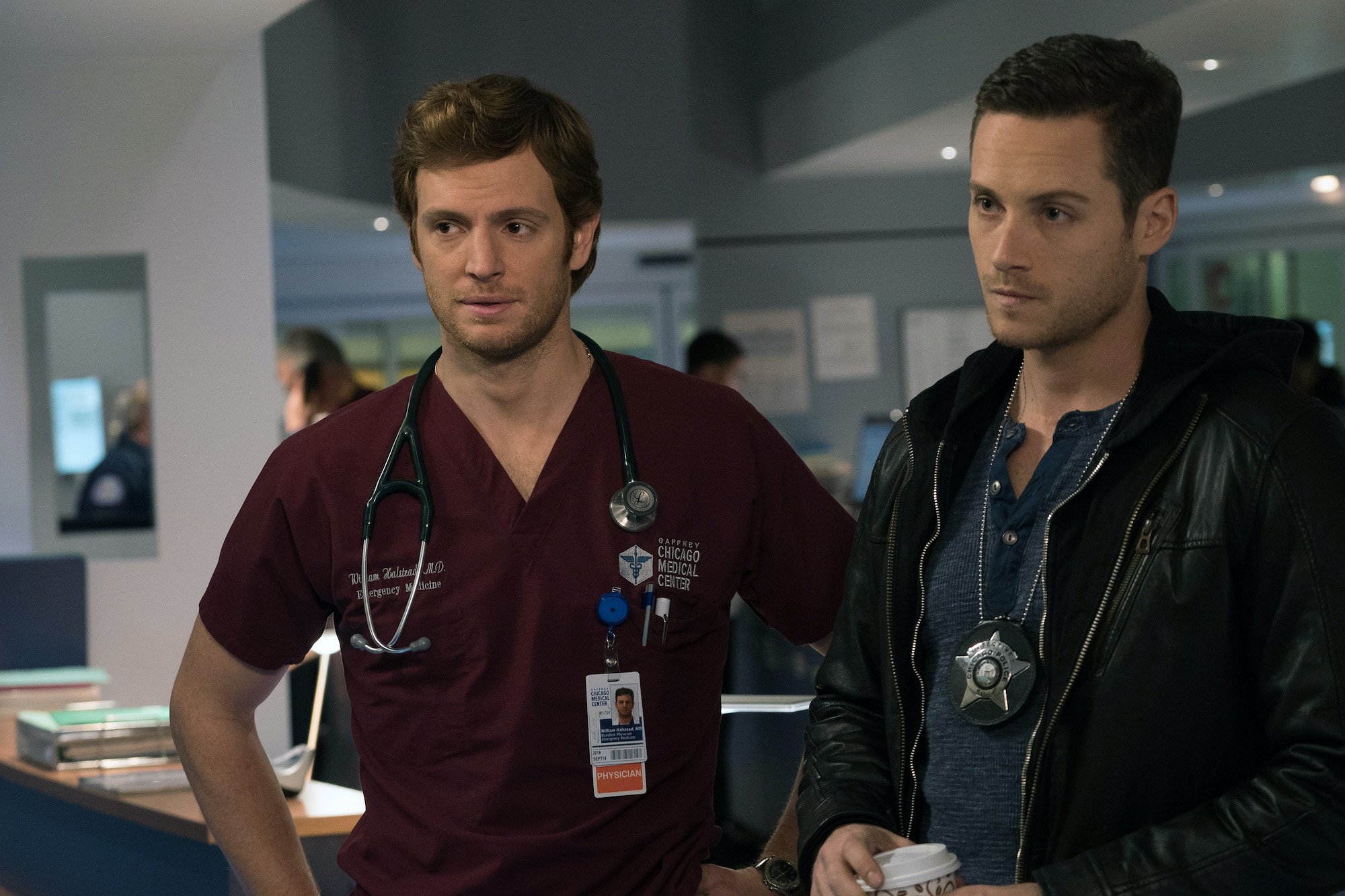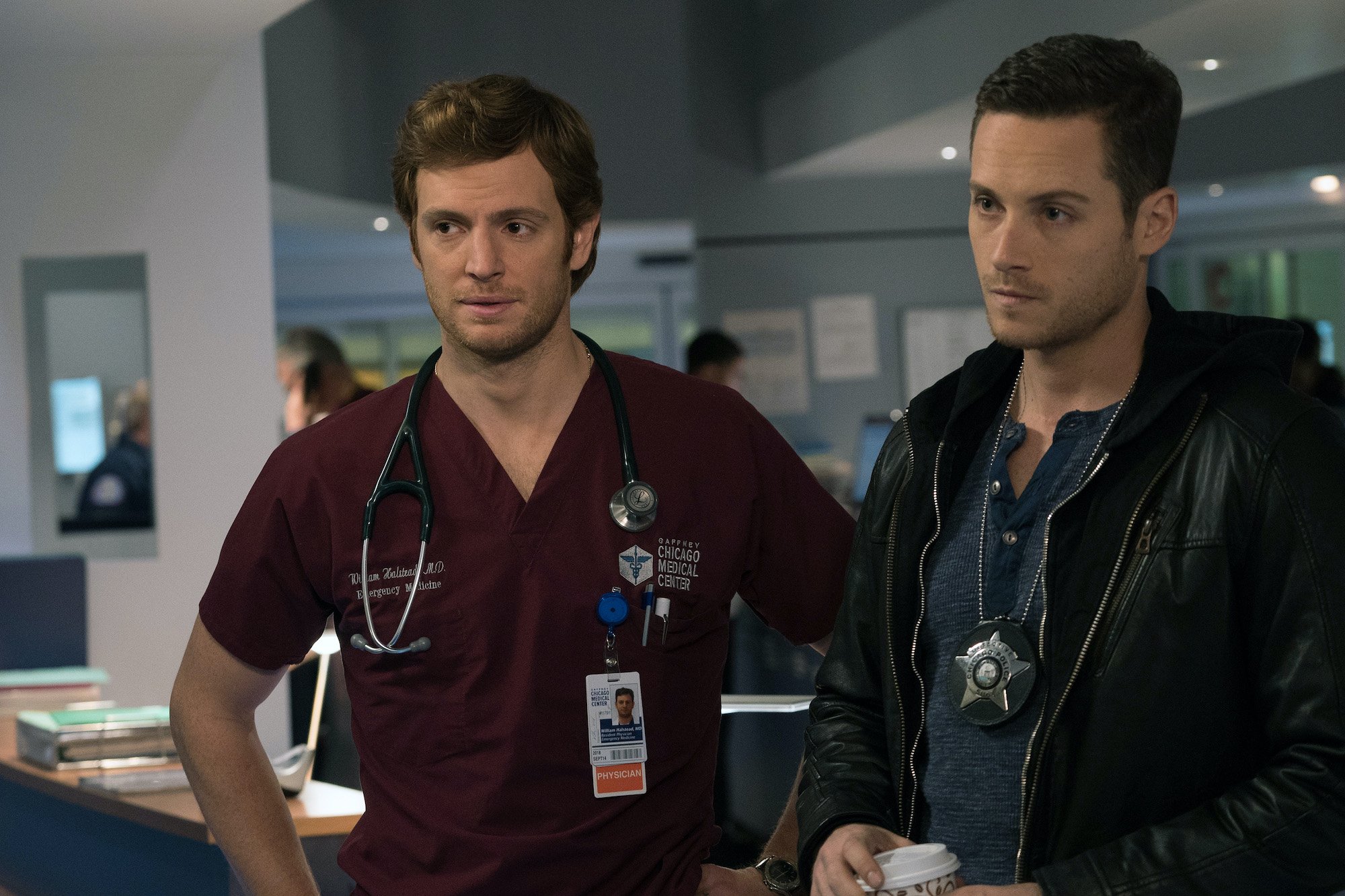 On these shows, we see deep and meaningful friendships, complex and difficult rivalries, and even family relationships across the various departments of these shows. One of these family relationships is that of Jay and Will Halstead: brothers in the franchise who are a detective for Chicago P.D. and a physician in the hospital on Chicago Med, respectively. Their family dynamic has led some fans to think the actors might be brothers in real life — but are they?
The two actors are not brothers
Though the actors pull off the relationship well, the actors who play Jay and Will Halstead are not related. Jay is played by Jesse Lee Soffer, who in the 1990s played Bobby Brady in The Brady Bunch Movie before moving on to a major role on soap opera As the World Turns playing Will Munson. He appeared on Chicago Fire in 2013 for a recurring role, and in 2014 was brought on for his lead role on Chicago P.D.
He's also had some appearances as Halstead on other shows in the One Chicago universe, as well as on Dick Wolf's other major show, Law and Order: Special Victims Unit. Soffer himself has four siblings, and his younger sister is actually model Shayne Hindes, who has actually been on the crew for these shows!
Will Halstead, meanwhile, is played by Nick Gehlfuss, who's made appearances on Shameless and Longmire. His role in the One Chicago franchise as Jay's older brother is his first main role on a TV show, and, seeing as his appearances on Chicago P.D. and Chicago Fire led to a lead role on Chicago Med, it's a pretty impressive one too!
Fans don't think the two look alike
Though in the show Soffer and Gehlfuss play two brothers, fans don't exactly see a family resemblance. Sure, both actors are the typical type of handsome that you see on major TV shows, but there's not an especially significant similarity. On top of this, Gehlfuss has red hair, whereas Soffer has brown.
Fortunately, a recent episode of the show explained this seeming discrepancy. Cinema Blend pointed out a line in Chicago Med where Will discusses his red hair to a non-ginger family that's just had a redheaded baby, saying, "As the only ginger in my family, I can tell you the redheaded gene is recessive, so it's possible it just hasn't expressed until now." Though this line fits in the scene, it's possible that the showrunners saw fan confusion over Will's hair color and decided to write in an explanation.
'One Chicago' has other family dynamics
The One Chicago universe actually has many siblings across shows — with varying degrees of resemblance. For instance, Gabriela Dawson, the paramedic lead from Chicago Fire until her exit in 2019, had a brother, Antonio, who would go on to have a major role on Chicago P.D. In the second season of Chicago Fire, another lead, Kelly Severide, finds out about a sister he's never met, Katie Nolan.
Also on Chicago Fire, we see the Cruz siblings, though these two have a tragic separation when Leon has to leave the city to stay safe from gang members after him. Overall, the shared universe of these shows provides ample opportunity to develop and expand families.
RELATED: 'Chicago P.D.' Fans Prove It's the Favorite of 'One Chicago'