'One Chicago' Fans Think 'Chicago Fire' and 'Chicago Med' Have Turned Into Soap Operas
The One Chicago franchise has three series: Chicago Med, Chicago Fire, and Chicago PD. These three shows are all part of the same universe, and occasionally they will crossover with each other.
It's an ambitious thing, with several different series having to share a universe. While other shows have shared universes, like the NCIS series and Hawaii Five-0, they didn't crossover nearly as often as One Chicago does.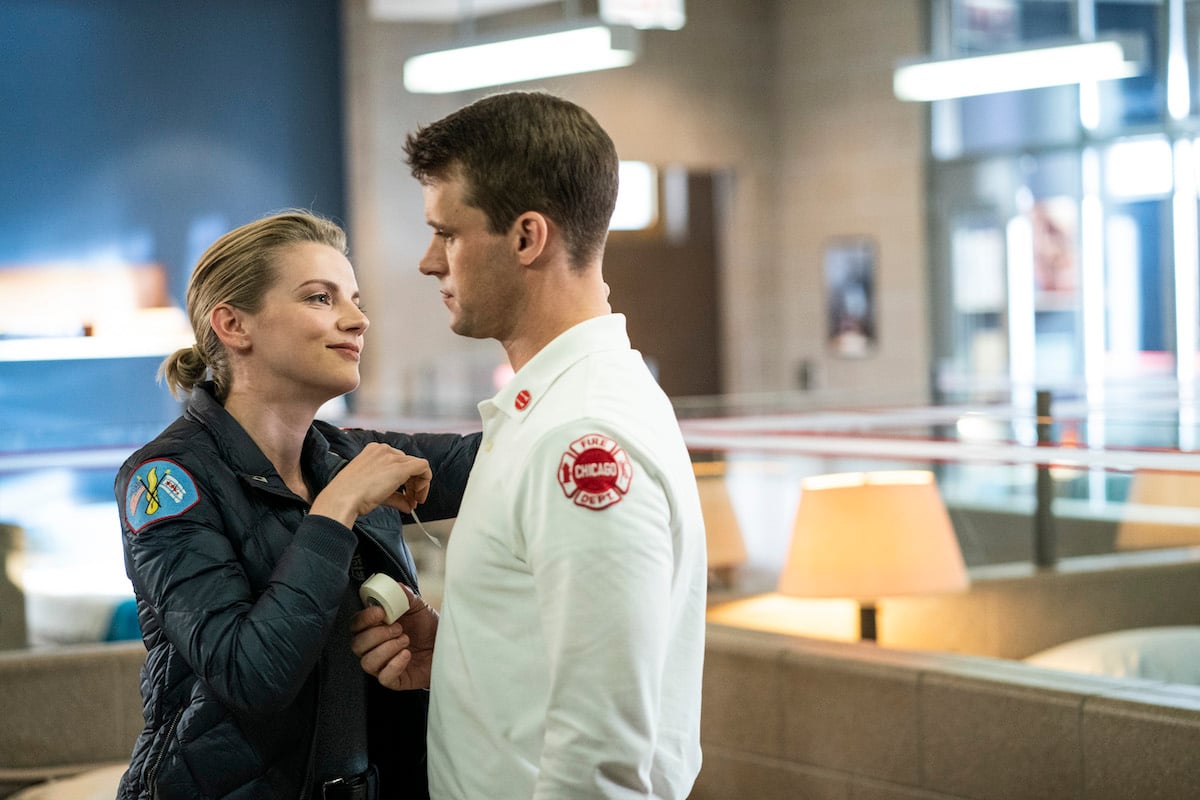 When a fan asked about watching the other two series after binging one on Reddit, the commenters weren't shy about giving their opinions. Unfortunately, that may not be great news for One Chicago since those opinions were a little less than stellar. 
Fans say that the shows are becoming like soap operas
Reddit fans were happy to discuss the shows with the original poster (OP). OP had asked if they should watch the other series in the franchise since they had just finished watching all of Chicago Fire. Chicago Med and Chicago PD are the other two shows in the shared universe. 
Redditors were quick to point out the differences between the three shows. PD, they said, tends to be a somewhat formulaic police procedural. They did criticize the way that the show tended to glorify police wrong-doing.
One commenter said, "PD is OK if you don't mind police brutality and corruption." Others like PD and think it has great characters. Other commenters focused on Chicago Med.
A handful of Redditors said it'd become like a soap opera. The situations are over the top, with cheap ways to enhance the drama. Kids in danger have also become a common hook for the storylines.
One Redditor went so far as to call Chicago Med's stories "lazy writing." With over-the-top medical dilemmas, "cheap" hooks like kids in danger for drama, and a heavy focus on dramatic personal relationships, Chicago Med is more soap opera than medical drama for some fans.
Critics and audiences seem to agree with Reddit
According to Rotten Tomatoes, Chicago Med is the lowest-ranked of all the One Chicago shows. Chicago PD and Chicago Fire are neck and neck on Rotten Tomatoes, while Chicago Med trails behind.
The same is true for IMDb. Chicago PD edges out Chicago Fire on that site, but they are still ranked above Chicago Med. According to those numbers, both critics and audiences seem to agree with the general consensus on Reddit.
It wasn't all bad on Reddit, or on Rotten Tomatoes and IMDb for that matter. Many people commented saying that they liked the characters and actors. The storylines weren't always great, and the drama was outlandish, especially on Chicago Med. Most people mentioned that they really liked the actors and characters, though.
Will we see more of 'One Chicago'?
All three shows in the One Chicago universe have been renewed, which is a good thing since the shows all left with a cliffhanger at the end of last season. 
NBC released a promo for Chicago PD, Chicago Fire, and Chicago Med. All of the shows will air on Wednesday nights, says TV Insider. While the shows don't always crossover, they are meant to be watched together. NBC airs them all on one night.