'One Chicago' Fans Weigh in on Which Show Is the Best
The 'One Chicago' franchise enjoys solid ratings and a huge fan base. Is 'Chicago Fire,' 'Chicago P.D.,' or Chicago Med the favorite among fans?
NBC's One Chicago franchise has become a favorite part of many viewers' Wednesday nights. Chicago Fire, Chicago P.D., and Chicago Med each have their own unique stories and characters. Some fans love to watch all three. Others have a favorite One Chicago show or even a show they gave up on. Let's take a look at each show's ratings and fans' opinions on which one is the best.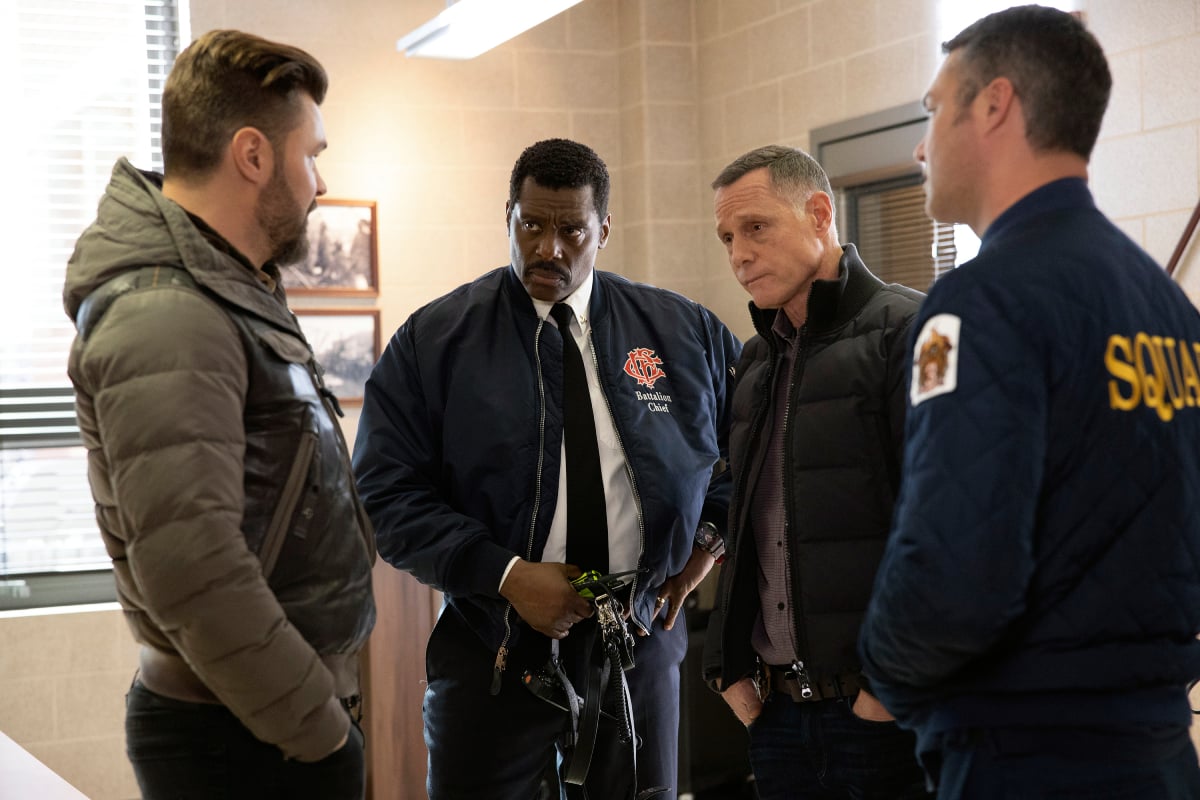 'One Chicago' shows were created by Dick Wolf
The One Chicago shows all come from the mind of creator Dick Wolf, who also created the series Law & Order. The franchise began with Chicago Fire, which first aired in 2012 and is in its 10th season. The show sparked two spinoffs, Chicago P.D. (2014) and Chicago Med (2015).
Chicago P.D. is currently in its ninth season, while Chicago Med is in its seventh. A spinoff show called Chicago Justice was also created in 2017. However, the showrunners decided to cancel the series when it didn't do as well as the other spinoffs, Cine Dope reports.
Which 'One Chicago' show do fans like the most?
All three One Chicago shows enjoy fairly consistently high ratings. Obviously, the ratings vary from season to season, and episode to episode, so it's hard to say definitively which show is the most-watched.
However, One Chicago Center compared the show's numbers for May 12, 2021, and found that Chicago Fire had the highest, followed by Chicago Med, and Chicago P.D. When the outlet looked at the numbers for May 13, 2020, Chicago P.D. had the highest ratings, though not by much.
That's not to say that fans don't like Chicago P.D. anymore. Reel Chicago points out that Chicago P.D. has the latest time slot out of the trio at 10 p.m. EST. For that reason, it's possible that many fans record the show and watch it later.
Chicago P.D. certainly has its fair share of supporters on online forums. Many fans list Chicago P.D. as the very best in the One Chicago franchise. "The best is CPD of course. Voight is da man!" a fan said on Reddit. "Chicago P.D. by far," another fan concurred. "I just find the storylines to be incredibly interesting."
Which 'One Chicago' show should you watch?
Of course, there were also fans on the forum who prefer Chicago Med or Chicago Fire. It's hard to get a consensus on which show is the best or most popular. Other factors come into play, including the fact that Chicago Fire has been on TV the longest and Chicago P.D. currently has the latest air time.
The shows are each unique and offer something different that one fan might love and another might hate. A Reddit fan pointed out the distinctive differences between all three shows, right down to the lighting. They listed Chicago Fire as "most realistic, more optimistic, slightly brighter lighting."
Chicago P.D. was called "darkest, most difficult cases, dim lighting." Finally, Chicago Med was called, "soapy, dramatic, bright, almost neon-ish lighting." The best way for fans to decide their favorite is probably to dive right in and start watching.