Did 'One Day at a Time' Move to CBS? Why 'the Little Show That Could' Will Air on the Network
It's a strange time for all TV programming, and the beloved sitcom One Day at a Time is no exception. The series is getting new life (and, potentially, a new audience) on CBS this fall. How did it land there, and what does its future hold? Read on to learn more.
The 'One Day at a Time' reboot aired on Netflix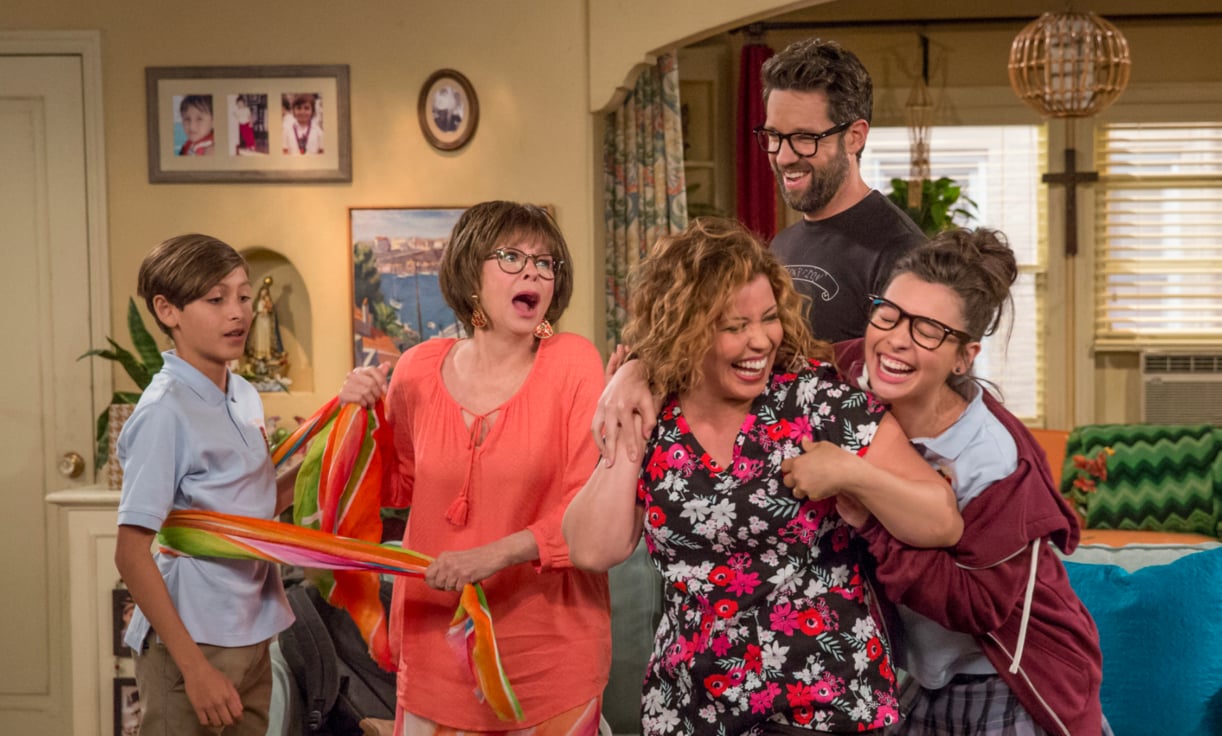 ODAAT is actually a reboot. The original series from Norman Lear, about a single mother raising her two children with the help of a nosey building manager named Schneider, aired on CBS in the 1970s and '80s. These elements were taken and expanded upon for the reboot.
This time around, instead of a white family living in Indianapolis, the Alvarezes, are Cuban-American and live in Los Angeles. Lear is still involved as an executive producer, but the series landed on Netflix, where it aired for three seasons to critical acclaim and a vocal fan base.
When it was canceled, Pop TV picked up the show
RELATED: The 1 Way 'One Day at a Time' Will Be Different On Pop TV vs. Netflix
Unfortunately, that isn't always enough to keep a series going. Following the release of the third season in early 2019, Netflix canceled ODAAT. Co-creator Gloria Calderón Kellett urged fans to continue to show their support, and promised to continue searching for a new home for the show.
Months later, Pop TV picked up ODAAT for a fourth season. "Thanks to every fan who made #saveodaat trend worldwide, ONE DAY AT A TIME is heading to POP TV & we couldn't be more excited," wrote Kellett. "We have many more stories to tell about & we can't wait to share them with you! "
'ODAAT' Season 4 halted production in March
Moving to Pop allowed for ODAAT to change its format a bit. As a multi-cam sitcom, it has always aired in front of a live studio audience at Sony Pictures Studios. However, rather than taping them all and then releasing them in bulk, they began filming in January to air week after week.
Audiences were able to watch the first six episodes of ODAAT season 4, which aired in March and April 2020. By this point, fans knew there weren't any more episodes to come, as production shut down weeks earlier due to the coronavirus (COVID-19) pandemic. An animated episode aired in June.
The episodes will re-air on CBS in hopes of a Season 5 pickup
Like ODAAT, other shows have remained in limbo. So broadcast channel CBS (a brand of ViacomCBS, like Pop TV), in need of new programming, will air episodes of "gently used imports" such as ODAAT beginning in September 2020, according to The Hollywood Reporter.
"Fantastic news! @OneDayAtATime will air on @CBS THIS FALL," tweeted Kellett. "The little show that could keeps going, y'all! They will air 6 eps of season 4! To get a season 5 we need y'all to watch!" The episodes are split into three hour-long Monday night blocks beginning in October.
What does that mean for ODAAT's future? It's hard to say. As THR pointed out, "the show's future remains murky given Pop is no longer in the scripted space." Becoming a part of CBS's permanent lineup will require all fans to tune in again — and get their friends to do the same.