One Direction Has 3 Mile High Club Members
The story of how One Direction came to be is a bit of a surprising one. In 2010, Harry Styles, Zayn Malik, Louis Tomlinson, Liam Payne, and Niall Horan auditioned for The X Factor. Many of their fans would be surprised to learn each one of the singers performed individually. The British singing competition was preparing for its debut season, and, oddly enough, each one of the solo performers was rejected. However, as many people might recall, it wasn't quite over for the ambitious musicians. In fact, it would be the exact opposite. When Simon Cowell, one of the well-known judges from The X Factor, saw their performances, he decided to let them on the show, but, of course, the catch was that they were now an official group. Take a look back at One Direction's journey and find out which 3 members have become members of the "Mile High Club" along the way.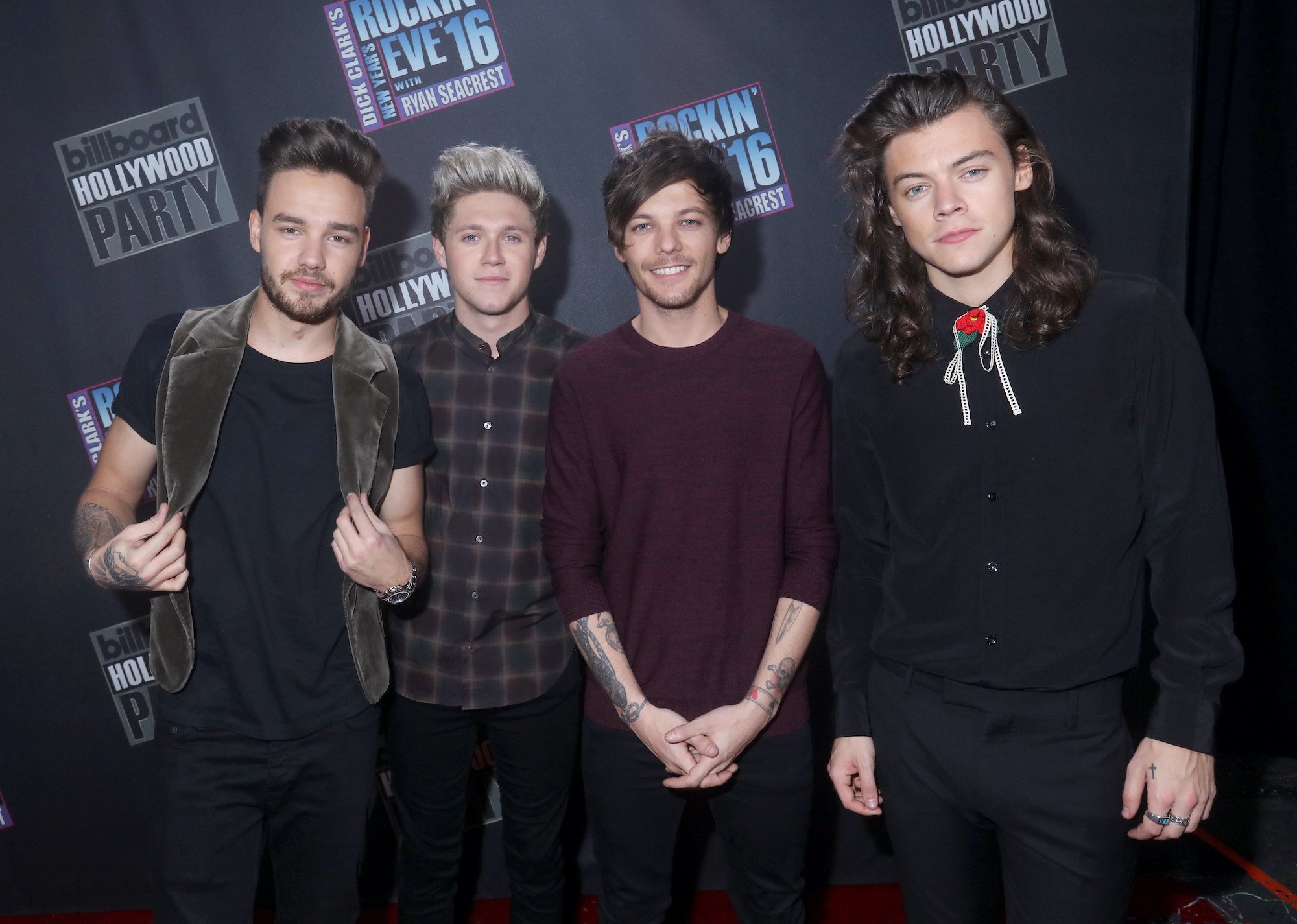 One Direction's journey to fame
Even though One Direction didn't end up winning during season one of The X Factor, the competitive reality show led to so much more. It was hard to believe that the boys had never worked or performed together until this moment. After the spontaneous formation of One Direction, the fun and entertaining band's fan base began to blow up. The following year Up All Night, One Direction's debut album was released. "Gotta Be You" and "Little Things" were two of the songs to make a lasting impression. However, no single would ever seem to be able to compete with the band's record-breaking hit "What Makes You Beautiful."
Just one year later, in 2013, One Direction put out This Is Us, a unique film that contained live concert footage. The band's name, reputation, and fame continued to reach new highs. As PopSugar has recapped, just a few months later Midnight Memories, One Direction's third album, premiered. Appropriately named, the band's next album, Four, came in 2014. Unfortunately, despite One Direction's wild success, there were tumultuous times on the horizon for the popular boy band.
The details behind One Direction disbanding 
Malik took the world by surprise in 2015 when he revealed he would be leaving the band. The remaining four members announced they would be continuing on with One Direction, but, shortly after, that didn't seem to be the case. As 2015 wrapped up, One Direction took to social media to inform their fans and followers that they would be taking a break. Unfortunately, the hiatus is still in session. Though there have been rumors about potential reunions, nothing concrete has yet to be confirmed. One Direction might be disbanded for the time being, but the members didn't part ways before having some wild and fun times first. 
One Direction has 3 'Mile High Club' members 
A lot of new opportunities can often come with stardom and fame. The members of One Direction understand that well, and that is probably how three of the five boys have officially joined the "Mile High Club." The amusing club is geared toward celebrating sexual conquests that take place on an airplane way above ground level. As Seventeen shared, on an episode of The Jonathan Ross Show, Tomlinson, Payne, and Styles all admitted to doing the deed while in the air. Hopefully, with time, the stars will also share what lies ahead for the future of One Direction.