One Direction's Louis Tomlinson Roasted Fans Multiple Times While Talking About Solo Career
One Direction's Louis Tomlinson and his fans have a very special relationship. In one interview, Tomlinson hilariously roasted them multiple times, and they absolutely loved it.
One Direction's Louis Tomlinson has a huge set of fans who affectionally dub themselves "Louies." The group of supporters looks up to the oldest member from One Direction for his bold personality, talent as a songwriter and performer, as well as the way he treats his fans. Tomlinson has always approached his fans with a friendly persona. That dynamic was on full display in one interview in particular. He was promoting his debut album Walls when he kept roasting the audience throughout the interview — watch for yourself.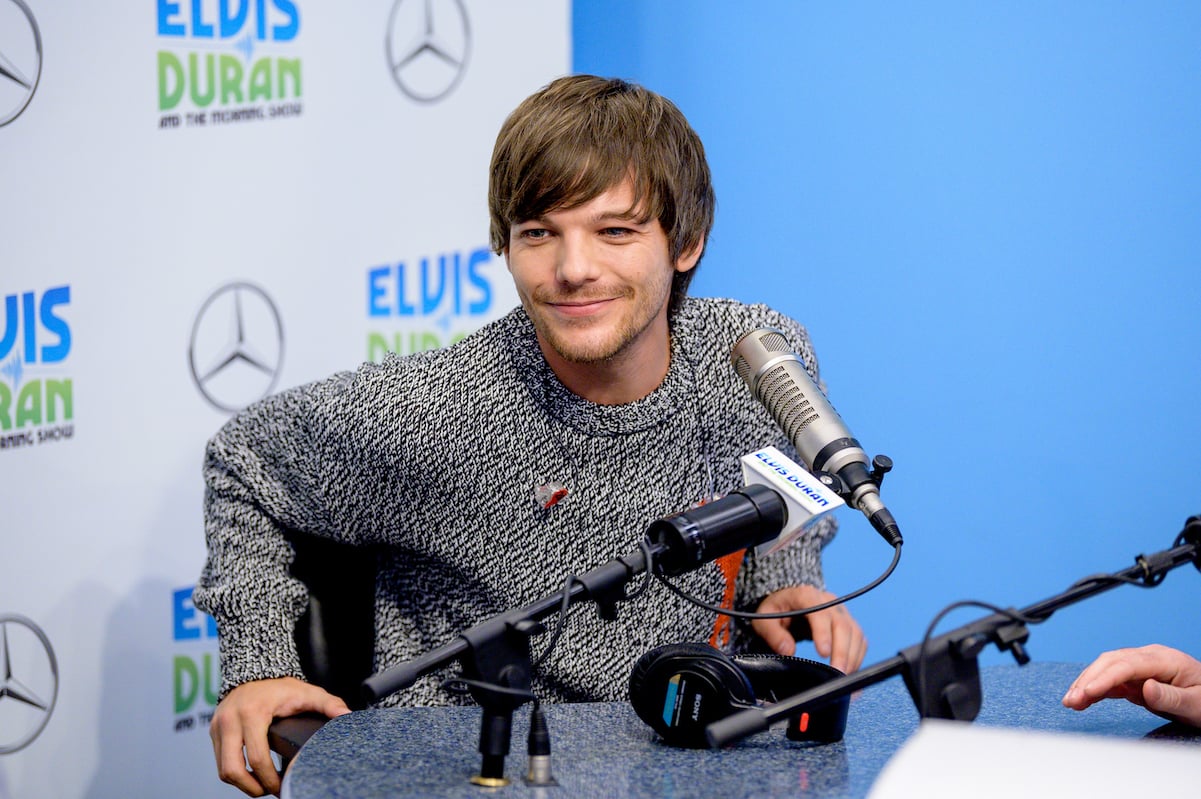 One Direction's Louis Tomlinson spoke about his solo album 'Walls'
Following One Direction's hiatus, Tomlinson took his time to put out a solo album. He experimented with other collaborators. Tomlinson worked with Bebe Rexha and DJ Steve Aoki. They came out with two singles, "Back to You," and "Just Hold On," respectively. He released solo singles in addition to the duets. But it wasn't until 2020 that Tomlinson put out his own full body of work. Walls reflected all of his musical growth in the years since the band.
His fans, the Louies, of course, came out to show support for Tomlinson's first solo album. In Tomlinson's press tour for Walls, he stopped by AOL Build to answer questions about the album-making process. While there, Tomlinson's fans sat in the crowd, asking him questions, and even got extra attention from Tomlinson in certain ways.
Louis Tomlinson's Doncaster accent was on full display in the video
Tomlinson showed off his comfortable relationship with his fans in the video interview. He called out fans several times throughout the sit-down discussion.
At one part in the interview, he asked a fan if they were making fun of his accent. "What are you laughing at? Me accent?
Some fans commented on the YouTube page that the fans in the audience were likely laughing at Tomlinson referencing the "18-month" hiatus One Direction claimed they were taking in 2015. It has been nearly six years since they said that.
"If I could speak, if that's alright, love," Tomlinson jokingly continued after the brief interruption. But that wasn't the only time he roasted fans in the video.
Louis Tomlinson said he didn't want the boy band to go on hiatus in 2015
"If I'm being honest, I wasn't ready for the band to go on a break," Tomlinson asserted in the interview. The audience responded with sighs and sympathetic exclamations.
He made fun of them in return, saying, "Oh come on, Jesus."
At one point in the interview, Tomlinson heard a fan's phone buzz. "Who's got their phone on," he asked the audience. "Get that on silent, love!"
Later on, Tomlinson roasted the fans by saying, "Any more laughing?" He called out the audience for their responses to him in the adorable, fun-loving way that Tomlinson always has with his fans.
By the end, he hilariously threatened a fan saying, "You know you'll get kicked out if you carry on. Final warning!"