Who Is One Direction Member Louis Tomlinson's Sister Lottie?
Louis Tomlinson rose to fame in 2010 thanks to One Direction and his own sheer talent. His family, consequently, also got a taste of stardom due to Tomlinson's new fame. His sister, Charlotte "Lottie," is closest to him in age, and has made a career for herself in the influencer world. Find out more about the oldest Tomlinson sister — and how she has made her own name for herself throughout the years following her brother's One Direction career.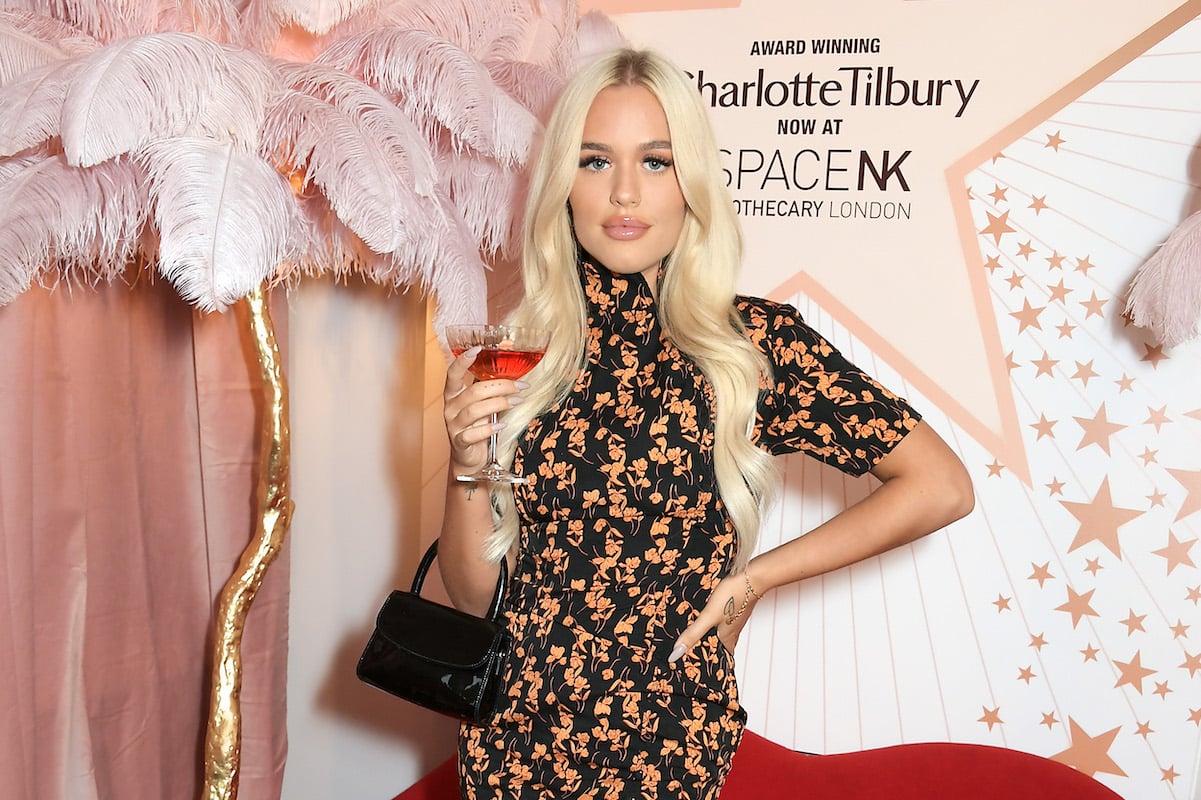 Louis Tomlinson auditioned on 'The X Factor' in 2010 and became a star in One Direction
The oldest Tomlinson sibling auditioned for The X Factor in 2010 following his stint as Danny Zuko in his school's production of Grease. He joined the group One Direction while on the show, alongside Harry Styles, Niall Horan, Zayn Malik, and Liam Payne.
Following placing third on The X Factor, the five boys started their global pop denomination with the album Up All Night. They subsequently released Take Me Home, Midnight Memories, Four, and Made in the A.M. They also released concert movies, fragrances, and plenty of merchandise.
Who is One Direction member Louis Tomlinson's sister Lottie? How did Lottie Tomlinson get famous?
While Tomlinson toured from 2010 to 2015 in One Direction, his little sister Lottie accompanied him. She learned from makeup artist Lou Teasdale while assisting her on tour. This gave Lottie an early lesson on all things beauty.
Years after touring with One Direction, Lottie created Tanologist, a vegan and cruelty free tanning water. The line has multiple products, and sells at big-name stores such as Target and Ulta.
"As a make-up artist and beauty nerd, I'm constantly experimenting with different products — mixing tans into my foundation and moisturiser — you name it, I've tried it, but nothing has given me that flawless, glowing skin finish I'm obsessed with," she said. She developed Tanologist to provide "clean, clear and streak-free results."
Tomlinson boasts more than four million Instagram followers and is often promoting her tanning line. She regularly shares pictures of herself in bathing suits, showing her product in action with her tanned skin.
Tomlinson also uses her social media to give fans an insight into her personal life. She dedicated a Mother's Day Instagram post to her mother, Johannah, who died in 2016.
"Happy Mother's Day angel, still can't believe how lucky I am to have had you," she wrote. "I'll never stop missing you Mama x sending love to anyone who finds today difficult, if anyone wants to chat I'll be in my dms."
What age is Lottie Tomlinson? How old was Lottie Tomlinson in 2010?
The oldest Tomlinson sister was born on Aug. 4, 1998. When her brother auditioned on The X Factor, she was only 12 years old at the time. She has other siblings besides Louis: Phoebe, Daisy, Félicité (who tragically died in 2019), Doris, and Ernest.
Tomlinson's next step in the beauty world is yet to be determined. But whatever's next for her, she'll likely share it on her social media.