This One Direction Member Reached Out to Jesy Nelson After She Left Little Mix
This one person from One Direction reached out to Jesy Nelson after she left Little Mix. Here's who reached out and what was said between them.
One Direction and Little Mix have a lot in common — the bands both started on The X Factor, and both had members that left the band, too. In One Direction, Zayn Malik left the group in March 2015. In Little Mix, Jesy Nelson departed in December 2020. Nelson revealed in a new interview that one person from One Direction reached out to her privately amid the December announcement. Here's how the conversation went.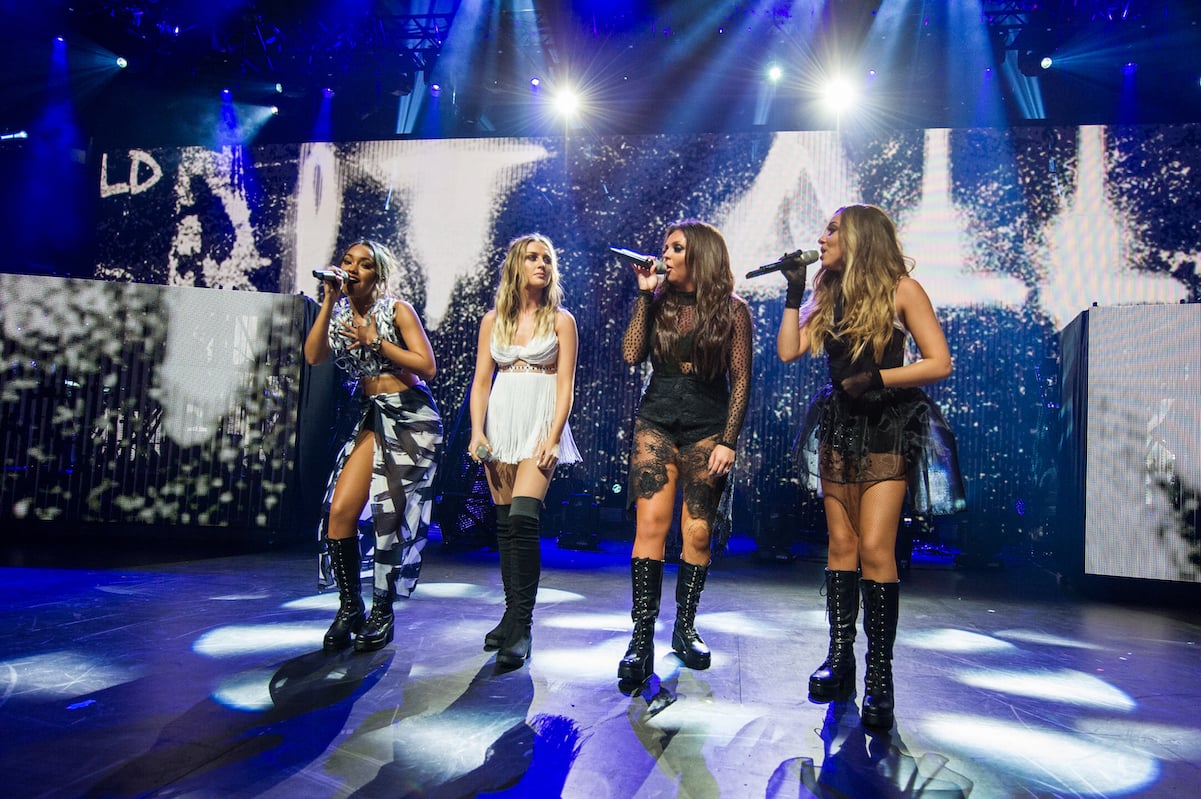 Jesy Nelson left Little Mix in 2020 after being with the band since 2011
Little Mix started in 2011 on The X Factor. At the time, the group consisted of Perrie Edwards, Leigh-Anne Pinnock, Jade Thirwall, and Nelson. Little Mix, just like One Direction, started out with the performers auditioning individually before being grouped together.
But among the four of them, there was a harmonic magic. Others saw it too — Little Mix ended up taking the winning spot on the show in December 2011. The group released a handful of albums as a foursome: DNA (2012); Salute (2013); Get Weird (2015); Glory Days (2016); LM5 (2018); and Confetti (2020).
On Dec. 14, 2020, Little Mix announced on Twitter that Nelson would no longer be part of the band.
"This is an incredibly sad time for all of us but we are fully supportive of Jesy," the group's statement read. "We love her very much and agree that it is important that she does what is right for her mental health and well-being."
Liam Payne from One Direction reached out to Jesy Nelson privately
Nelson had her first interview since leaving Little Mix with Cosmopolitan UK for the June cover story. In her interview, Nelson spoke about people who reached out to her after she left the band.
"A few band members have reached out to me," Nelson told Cosmopolitan via Metro. "Liam Payne from One Direction was one of them."
She continued: "He actually sent me a really nice message. Just basically saying, if I ever wanted to talk, he's always here, which was really lovely."
Liam Payne had shown support for the singer at the time publicly too
That wasn't the only time Payne expressed support for Nelson following her Little Mix departure. He publicly expressed a statement toward Nelson and Little Mix at the time as well over a TikTok live video.
"It's always sad at this moment in time, isn't it, when bands get in that sort of thing," Payne said. "Having been there myself, I feel like Zayn had left for pretty much the same reasons actually in a weird way."
He empathized with Nelson and the other singers from the group.
"I wish Jesy all the best," he continued. "I wish the girls all the best with carrying on as a three. It's a tough time. I do feel for them because everyone's watching in that little fishbowl at the moment. No one really understands what's going on or how it feels for some people."