One Direction Fans Want a Reunion After the Band Returned to Instagram and Twitter For Their 10th Anniversary
One Direction fans react to the band's 10-year anniversary posts on Instagram and Twitter, noting how much they want a reunion.
One Direction fans lit up Instagram and Twitter when the band teased something great for their 10-year anniversary. The group has remained silent on both social media platforms for the past few years. So naturally, Directioners were met with a wave of emotions when they saw the new post. Some fans are even holding onto hope for a One Direction reunion. But whatever happens next, it's clear everyone is ready to take a trip down memory lane on July 23.
What happened to One Direction?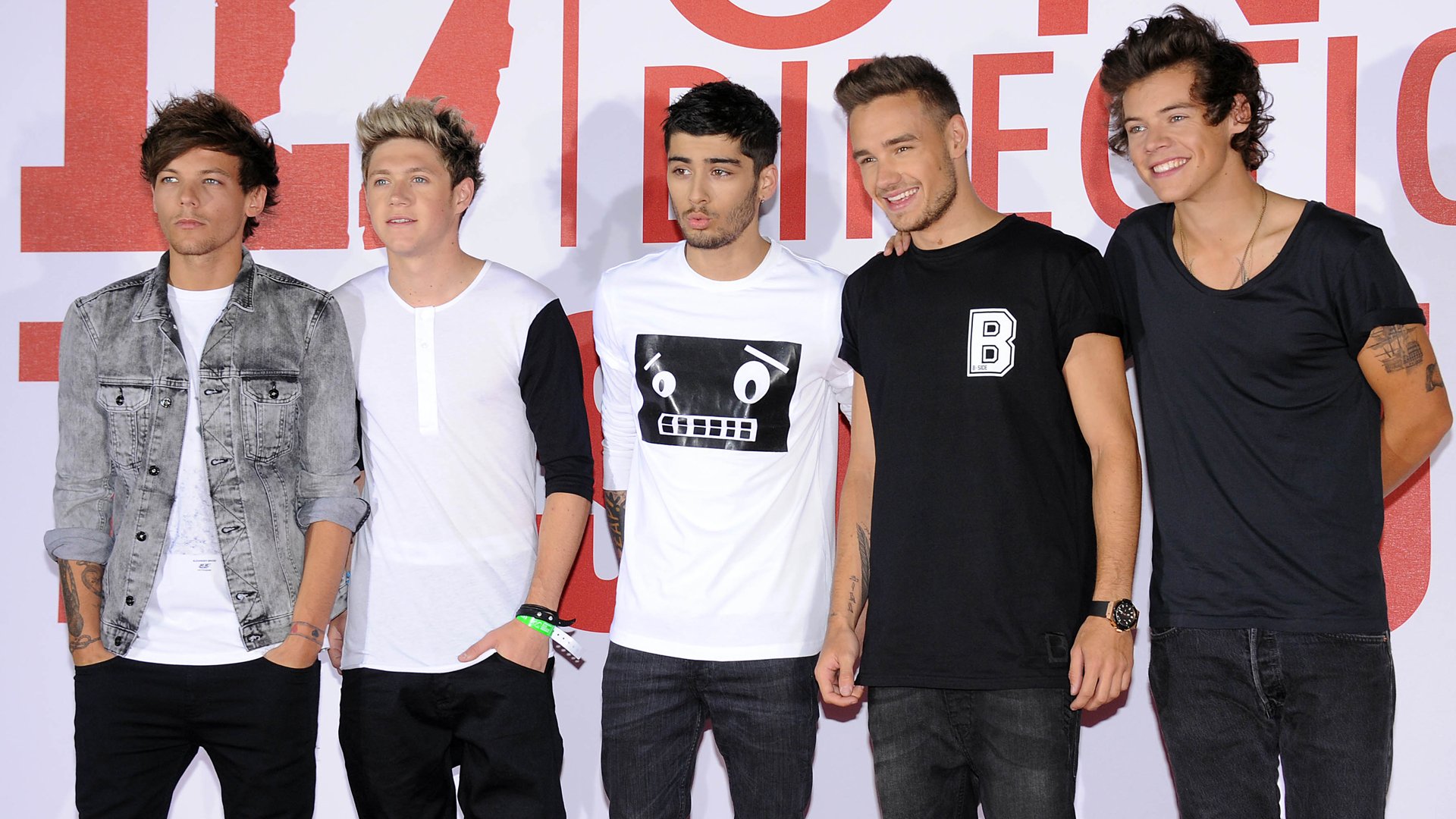 It's been a decade since Harry Styles, Niall Horan, Liam Payne, Louis Tomlinson, and Zayn Malik formed One Direction on The X Factor. The group was an instant hit with audiences, delivering five solid albums. Then the band went on an extended hiatus in March 2016, months after Malik announced his exit. Meanwhile, the members pursued solo projects.
One Direction teases a 10th-anniversary celebration on Instagram and Twitter
A day before One Direction's 10-year anniversary on July 23, the band's official Twitter account tweeted for the first time in two years. 
"Tomorrow! You and me got a whole lot of history #10YearsOf1D," the caption read, referencing 2015's "History." 
Meanwhile, the One Direction Instagram account published the same announcement, caption and all. This was the group's first post since May 2016. 
Previously, Simon Jones PR revealed a "10 Years of One Direction" website will be released, which will highlight an "immersive and exciting interactive fan experience." Directioners will also be treated with a 10-year celebration video and customizable playlist.
"The site will take the form of a timeline charting the history of the group, from the first audition right up to the start of their hiatus," the public relations company wrote. "It will host an archive of music videos, artwork, TV performances, behind-the-scenes and rarely-seen content, all in one place."
One Direction fans react to the band's 10th-anniversary posts on Instagram and Twitter
Following the 10-year anniversary posts on Instagram and Twitter, One Direction fans took over the social media platforms to express their excitement and gratitude.
"I wasn't prepared for this," a Directioner wrote on Twitter. "Alexa play 'Heart Attack' by One Direction."
"Happy 10 years One Direction," another fan wrote. "Thank you for everything. I love you all so much." 
Then some fans wondered whether One Direction will use the anniversary to get back together or, at the very least, have a reunion.
"I'm sure at 100% that the only thing that can save 2020 is the one direction reunion," a fan tweeted. 
"Honestly if one direction don't get back together, I don't know what I'm going to do with my life," another fan wrote. 
Will there be a One Direction reunion?
For now, fans will just have to wait and see whether the members of One Direction reunite for their 10-year anniversary. But back in April 2020, Payne hinted the band reconnected to prepare for the big celebration.
"We've got a ten-year anniversary coming up so we've all been speaking together a lot over the last few weeks which has been really nice," the singer told The Sun. "To hear a lot of people's voices and seeing old content and different things that we haven't seen for a long time or never seen before, it's very interesting."
He continued, "There's a number of different things that we are all working on to try and make happen and people are forwarding emails around. But more than anything it's just been a real good time for us to connect together again."
Whatever happens next, it's clear One Direction fans will be well fed. So stay tuned.
Check out Showbiz Cheat Sheet on Facebook!