One Direction Would Have Sounded Completely Different Without This 1 Person
One Direction's impact as a band remains seen more than 10 years after the group started. Louis Tomlinson, Harry Styles, Niall Horan, Liam Payne, and Zayn Malik contributed to help the band become a global success. But one person had an undeniable massive influence on the band's sound.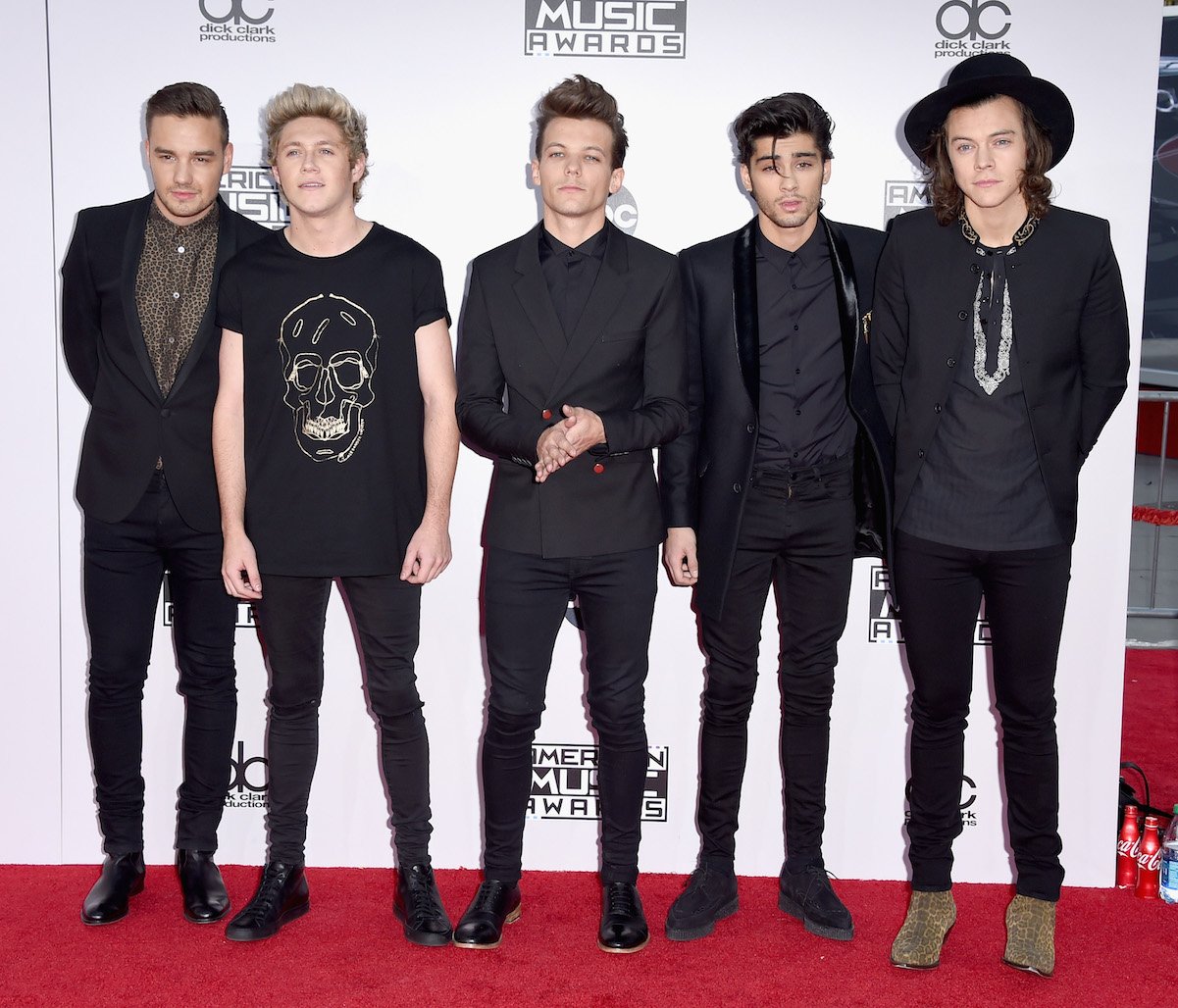 One Direction began in 2010 on 'The X Factor' with five teenage boys
While the boys started out in the band as teenagers, they grew into their sound in One Direction. Their first album, Up All Night, released in 2011, didn't feature too much songwriting from the members.
But as time went on, each band member put more of their own individual selves into the music. This spanned beyond just singing the words. One band member had a massive impact on the group's sound and the words they sang.
Louis Tomlinson's impact within One Direction is undeniable
By taking a look at songwriting credits alone, no person could deny Tomlinson's heavy influence on One Direction. The Doncaster native penned more than 30 of the band's songs. His impact on the band's lyrics is especially seen in the group's third album, Midnight Memories.
Fans gave Tomlinson recognition for his songwriting abilities when they "self-released" one of his biggest features, "No Control," in 2015. Tomlinson's writing on the song was apparent in the credits. But he also was prominently featured as a vocalist on the track as well.
Despite Tomlinson not being featured early on as a prominent singer in the group on The X Factor, his actual voice shaped the band's sound undoubtedly as well.
The band would not be what it was without Louis Tomlinson
Many fans love Tomlinson not only for his songwriting abilities but also for his distinct and unique voice. Despite not being showcased as frequently as other members on The X Factor, Tomlinson's vocal contributions are apparent in One Direction clips.
Tomlinson's vocals shine most during live performances. At a 2013 concert, while performing "Rock Me," Tomlinson tried to find a working microphone ahead of his solo.
Tomlinson couldn't find a microphone for the start of his solo. Payne jumped in for the oldest member's lines so the song wouldn't have a gaping hole of lyrics. But fans noticed how different the song was without Tomlinson's vocal flare.
Tomlinson joined in for the lyric, "Why did I ever wanna let you go?" His addition immediately balanced out the song, fully adding dimension and body to the track.
Furthermore, another recent TikTok circulating showcased Tomlinson's vocals during the group's song "Live While We're Young" from the Take Me Home album.
The poster joked: "This looks like One Direction feat. Louis Tomlinson," because of his strong vocal input on the chorus.
Despite Tomlinson not getting recognition on The X Factor with solos earlier on, fans have shown appreciation for the singer throughout the years. And it's clear as day how much he gave to the band, and how One Direction would not have been the same without him.