One Direction: Who Is the Tallest Member?
One Direction was one of the most famous bands of the 2010s — who is the tallest member?
'90s babies might be quick to name a few of their own favorite boy bands, but it's One Direction that captivated audiences in the last decade or so. Even since their split, they've remained relevant with their own solo careers and ventures.
More recently, many people are wondering who holds the trophy for the tallest in the band. You may even be surprised to find out who it is and the two who are tied!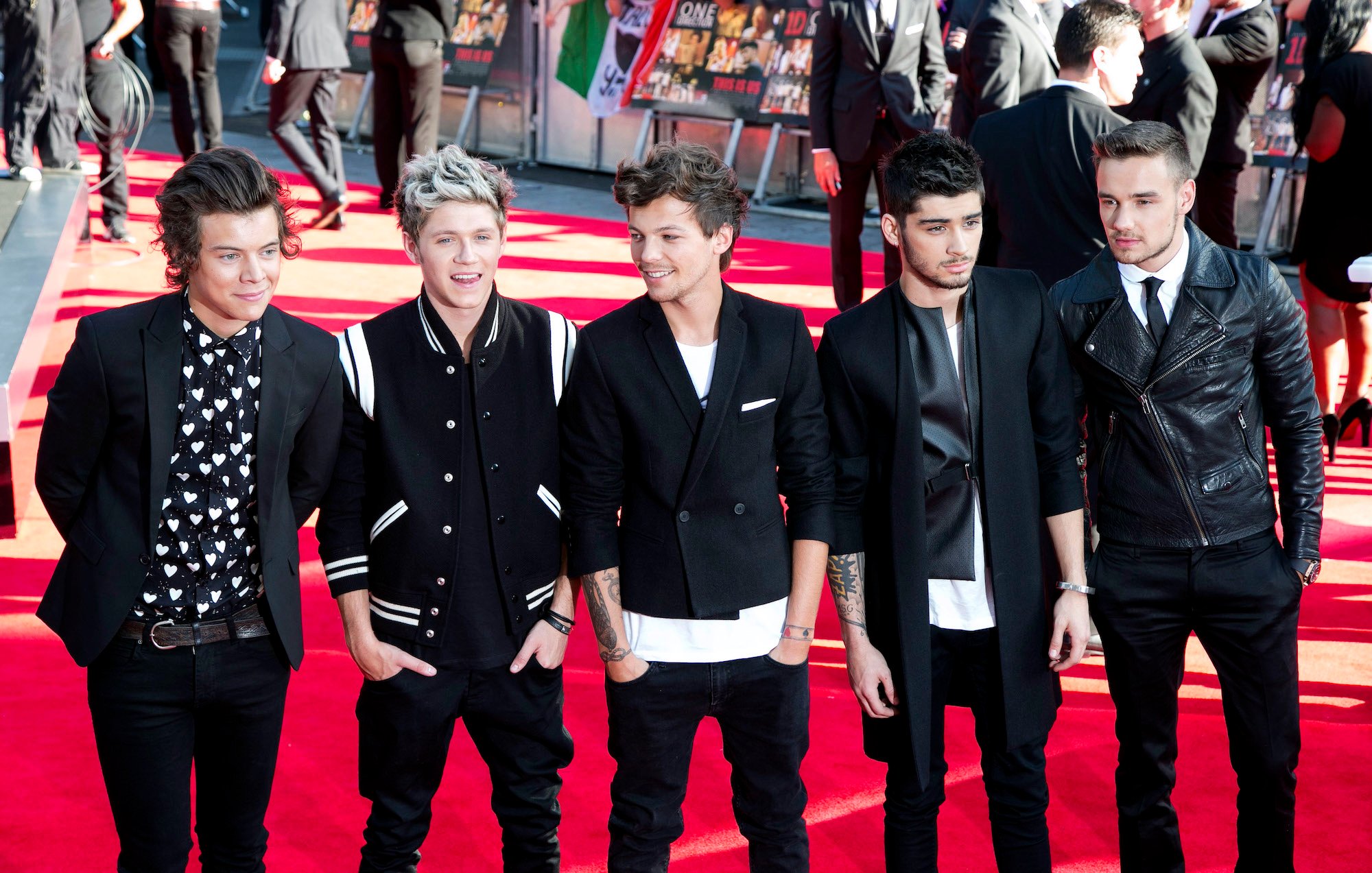 'One Direction': the boy band that dominated the 2010s
After introducing the famous five men to the world on X Factor, One Direction blew up into a global sensation for young fans all over the world. There wasn't a teenager around that didn't know their names and songs.
In fact, their most popular songs included "What Makes You Beautiful," "Story of My Life," "Steal My Girl," and "Live While  We're Young." There were also two movies that were all the hype — One Direction: This Is Us in 2013 and One Direction: Where We Are — The Concert Film in 2014.
In their short time in the industry together, the British/Irish band earned 28 wins, including three Kids' Choice Awards, two People's Choice Awards, and two Teen Choice Awards.
One Direction launched successful solo careers
One Direction has five members in their band — Niall Horan, Liam Payne, Zayn Malik, Louis Tomlinson, and Harry Styles. All of whom have taken on different paths since their 2015 split following five years of success.
Since separating, Horan has steadily kept pace with his album releases — introducing Flicker in 2017, Flicker: Featuring the RTÉ Concert Orchestra in 2018, Heartbreak weather in 2020, and Niall's Mix in 2021.
Aside from his huge hit single "Strip That Down," which topped charts and hit number one on Billboards, Payne has dropped two albums overall – First Time in 2018 and LP1 in 2019.
On the other hand, Tomlinson earned a good amount of success with his album Walls and 10 solo singles. It held at least three other successful hits like "Don't Let it Break Your Heart," "Walls," and "Kill my Mind."
Malik left unhappy with the band. Nonetheless, he produced a little more in his solo career, knocking out three solo albums and seventeen singles. His albums were Mind of Mine in 2016, Icarus Falls in 2018, and Nobody is Listening in 2021, with his most popular hit single being "Pillowtalk."
As for Styles, he started his own record label (Erksine Records) and joined Columbia Records in 2016 since the band broke up. He has also debuted his hit solo single "Sign of the Times" and performed on SNL and Today. More recently, however, his album Fine Line was nominated for a Grammy Award.
How tall are the members of One Direction?
Fans have their own theories on who may be the tallest, but it's not always easy to tell in videos, concerts, interviews, and more. Here's what we found out about the height of our favorite "Story of My Life" singers.
According to Planet Radio, Niall Horan and Louis Tomlinson are both tied at 5'8″, Harry Styles is 5'11", Liam Payne is 5'10", and Zayn Malik is 5'9″." This puts the shortest to the tallest ranking as the following: Niall and Louis, Zayn, Liam, and then Harry.
Are you surprised by the results? It's not always easy to tell how tall our favorite artists are, and honestly, we get it wrong most of the time. Nonetheless, One Direction and its beloved stars will forever have a place in our hearts and our playlists.