'One Life to Live': Mark Lawson On the Show's 3-Person 'Sex Scene'
Mark Lawson was recently seen on General Hospital, but prior to this, he was on One Life to Live. In an interview last year, he revisited his time on the now-defunct soap.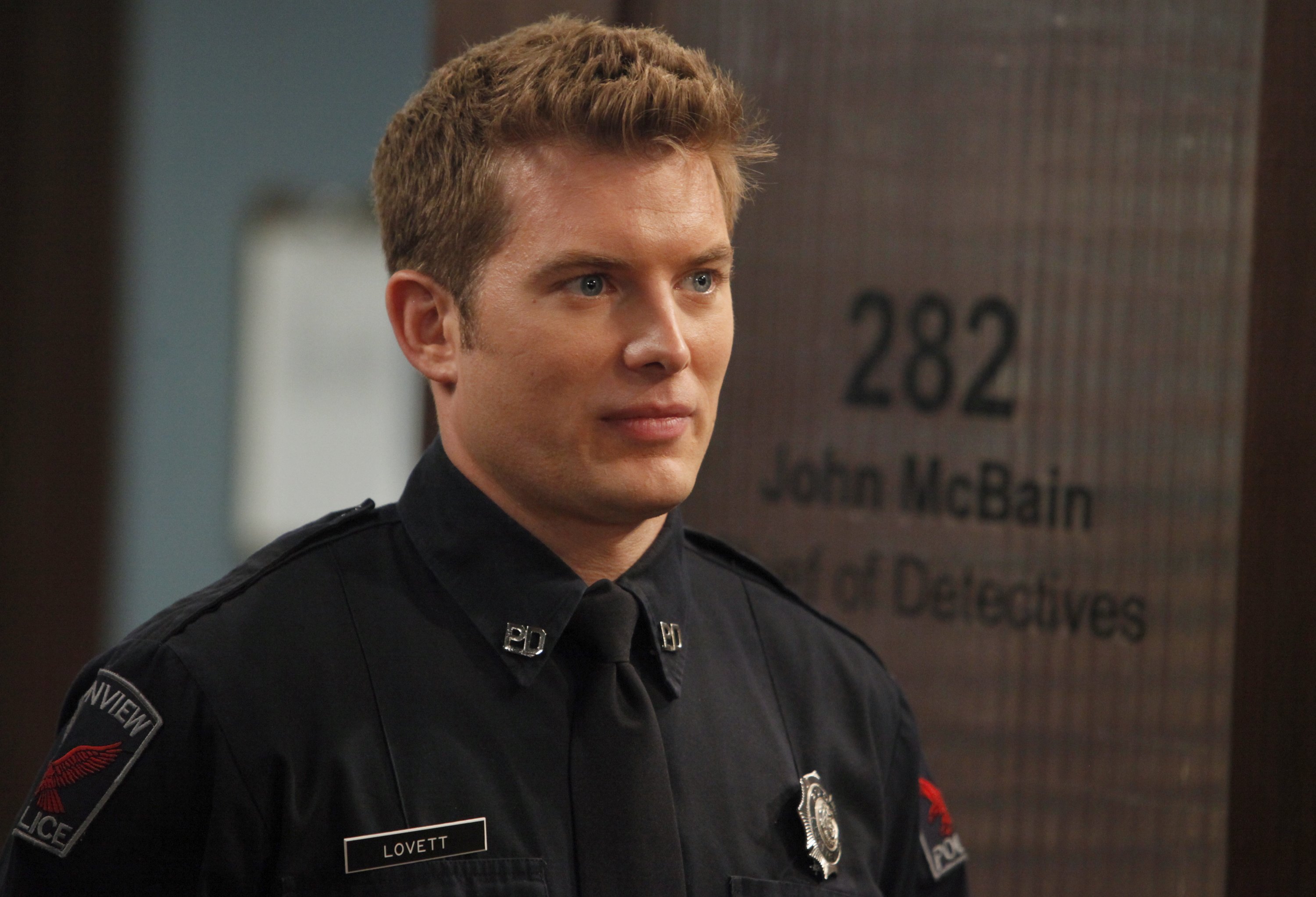 Mark Lawson as Brody Lovett on 'One Life to Live'
Before he landed his war role on General Hospital, Lawson played Brody on One Life to Live in 2008. Brody was a former Navy SEAL that was hired by Adriana Cramer (Melissa Fumero) to get Gigi Morasco (Farah Fath's attention away from Rex Balsom (John-Paul Lavoisier). He was also the father of Gigi's son who she thought died in combat while she was pregnant. But as viewers learned, in actuality, Brody was of course still alive. Dorian Lord, Adriana's mother, learned that he was alive. However, Brody was revealed to not be Shane's real father.
This revelation triggered a series of events which included him shooting Rex. He ends up getting committed to a mental health institution because of his issues, which include severe post-traumatic stress disorder (PTSD). At the institution, he ends up befriending Jessica Buchanan and they later start a romance. While there, he continues to get better and comes to terms with everything that has happened.
Brody goes on to end up in romantic relationships with both Jessica and her sister, Natalie Buchanan. Both sisters even wind up pregnant and Brody. thinks that he could be the father of both. However, he isn't the father of either child. Specifically, he finds out he isn't the father of Natalie's baby. He hides this secret and starts to unravel when the secret is revealed. He is then committed again When the series ended, Brody told Jessica that he had been released and is better. With a new Navy job, he leaves town.
Mark Lawson on the Gigi-Rex-Brody love triangle
In an interview with Soap Opera Digest, Lawson talked about his One Life to Live role, including the love triangle between Brody, Gigi, and Rex.
"That was John-Paul [Lavoisier]. I don't think it's news that [he and Farah Fath] were dating, right? So, I was the odd man out, literally and figuratively! JP and I are buds," he said. "I've done his crazy Runyon Canyon workout with him a couple of times, The Full Dolores. He also likes to send me funny memes on Friday the 13th because we're both '80s horror movie kids."
He also talked about his first love scene on the show, which wasn't a traditional love scene. The scene was intercut with footage of him in a shower with another scene with Lavoisier and Fath in a shower as well.
"Well, my first love scene wasn't actually a love scene, it was a shower scene," he explained. "I was in the shower alone, but they intercut it with J-P and Farah in their own shower. It ended up being a clip on Best Week Ever and they called it 'the gayest, saddest shower scene.' I was so proud of that, as ridiculous as it ended up being. I was like, 'I'm gonna have my Full Metal Jacket, Apocalypse Now meltdown in the shower. Frank is such a good director. It's gonna be artistic.' And it was, but when you watched it cut together, it was like, 'I'm in the shower watching them make out in the shower [laughs].'"