One of the Kids From 'The Sound of Music' Posed for Playboy as an Adult
The Sound of Music is one of the most iconic movies of the 20th century. It features a family of seven kids who connect with others around them through music. The film was released in 1965, which means the child actors all grew up and went on to lead different lives. One person even posed for Playboy as an adult.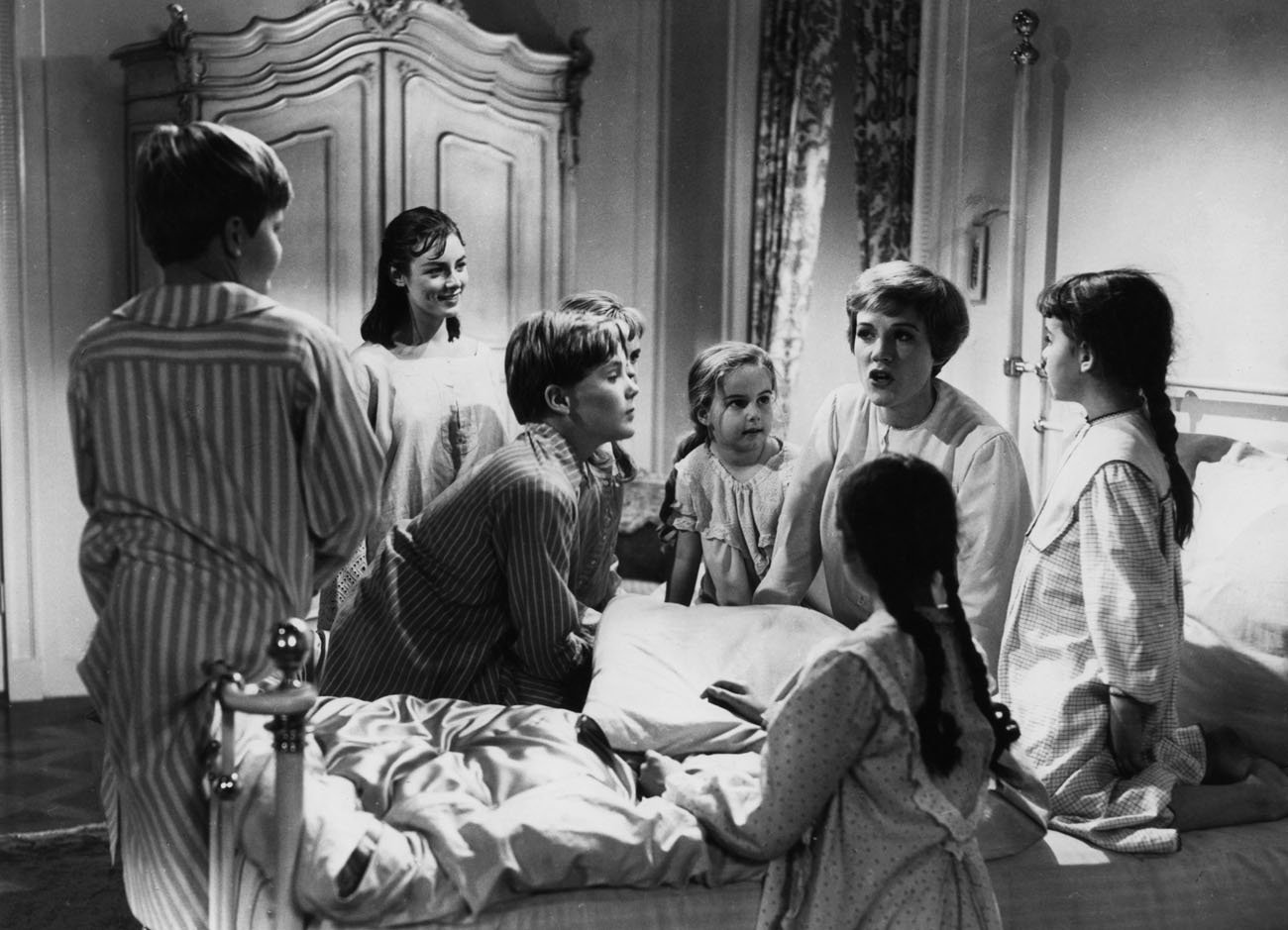 Who were the seven kids in 'The Sound of Music'?
The Sound of Music is based on the true story of the von Trapp family from Austria. They fled Nazi Germany in the 1940s and went on to become a singing troupe that toured in the U.S. for many years.
Although the actual von Trapp family had 10 children, the movie only includes seven of them, and their names have been changed: Liesl, Friedrich, Louisa, Kurt, Brigitta, Marta, and Gretl.
The actor who played Louisa modeled for Playboy as an adult
The actor who played Louisa, Heather Menzies, was 15 when she starred in The Sound of Music. Thanks to the family-friendly movie, she ended up with a squeaky-clean image. However, Menzies eventually shattered that when she posed for Playboy, the magazine famous for its nude photos of women.
In 1973, Menzies, who was 23 then, posed for Playboy under the headline "The Tender Trapp." She later recalled the experience to the Sunday Mail in 2001.
"I did this science fiction film called Sssssss and was asked to pose in the magazine to promote the movie," Menzies explained. "Naively, I thought it would help me move on from The Sound of Music but, of course, the magazine made a big deal out of me being a former Von Trapp. I don't regret doing it. The photos were done quite tastefully – not the gynaecological stuff you see these days."
Menzies also grew up with strict Presbyterian parents, who were not happy about her decision. She said, "They were horrified. It took quite a time to calm them down, although it gave my family back in Scotland quite a laugh."
Aside from modeling, Menzies also appeared in TV shows like S.W.A.T and Logan's Run.
Menzies died in late 2017 after she was diagnosed with terminal brain cancer.
What became of the other child actors in 'The Sound of Music'?
Some of the child actors in The Sound of Music went on to pursue careers in the entertainment industry, while others retreated to having private lives.
Charmian Carr, who played Liesl, worked as an actor, interior designer, and author. However, she died in 2016 due to complications from frontotemporal dementia.
Nicholas Hammond, who played Friedrich, has continued to have a career as an actor. Most notably, he had a starring role in the series The Amazing Spider-Man in the 1970s. He currently lives and works in Australia.
Duane Chase, who played Kurt, retired from acting and went on to study geology. He lived a private life as a software engineer for many years.
Angela Cartwright, who played Brigitta, acted in many series in the 1960s and 1970s, such as The Danny Thomas Show and Lost in Space. She is also a photographer and has her own studio in Los Angeles.
Debbie Turner, who played Marta, left Hollywood to pursue a private life. Since the 1990s, she has worked as a floral designer.
Finally, Kym Karath, who played Gretl, continued to act until the early 1980s. Then, she went to college and led a private life before resuming acting work in 2005.