'One of Us Is Lying': Cast, Trailer, and Everything Else We Know So Far
Five students enter detention, but only four make it out alive. That's the premise behind One of Us Is Lying, the suspenseful teen drama heading to NBC's streaming service Peacock. After ordering the series in 2020, NBC finally released the first teaser in July 2021.
The Jennifer Morrison-directed series unfortunately does not have a release date yet. However, Peacock teased that it will be "streaming soon." Here's everything else we know about One of Us Is Lying.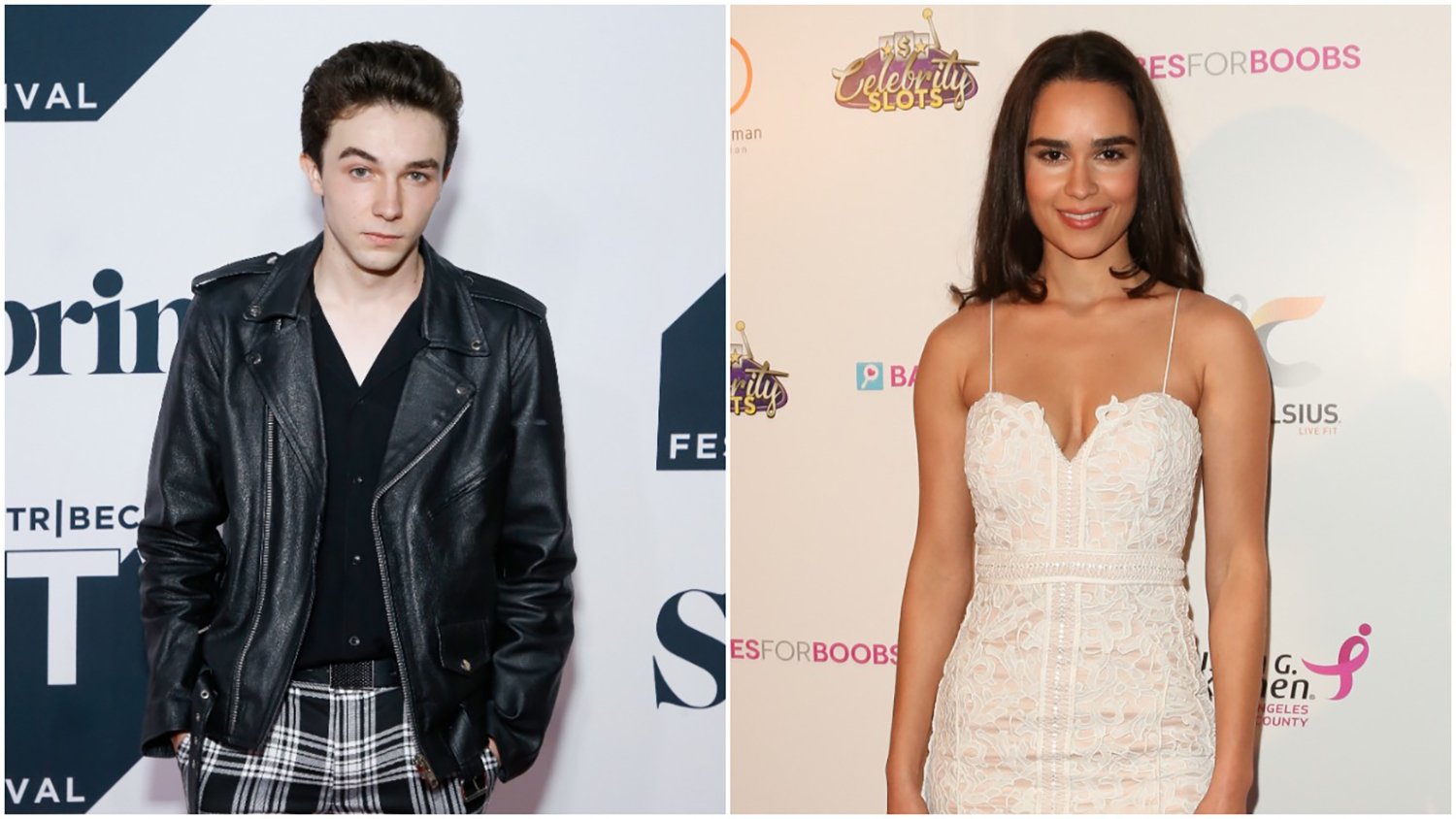 'One of Us Is Lying' is based on a YA suspense novel
One of Us Is Lying is an adaptation of Karen M. McManus's 2017 novel of the same name. The book puts a murderous spin on The Breakfast Club's premise: five very different students stuck together in detention. However, unlike John Hughes' film, one of the five students dies before detention's end.
Bayview High School students Bronwyn, Simon, Nate, Cooper, and Addy receive detention with their teacher, Mr. Avery, after getting caught with cell phones, violating school policy. Simon, the creator of a gossip app centering on Bayview High students, dies during the punishment, and rumors soon swirl that his death was no accident.
The remaining four students become the center of an investigation after that tragic day. They all have their own secrets, but did one of them kill to protect what they were hiding?
One of Us Is Lying received critical acclaim after its release. McManus' debut novel remained a New York Times bestseller for more than 100 weeks.
Who's who in the 'One of Us Is Lying' cast?
One of Us Is Lying stars Marianly Tejada as Bronwyn, Cooper van Grootel as Nate, Annalisa Cochrane as Addy, Barrett Carnahan as Jake, Chibuikem Uche as Cooper, and Mark McKenna as Simon. Viewers may recognize McKenna for his role in the YouTube Premium series Wayne, while Tejada appeared in The Purge. In 2021, Carnahan appeared in Freeform's hit drama Cruel Summer.
Additional cast members include Jessica McLeod, Melissa Collazo, Sarah Thompson, Karim Diane, and Alimi Ballard.
In addition to directing, Morrison acts as an executive producer, along with John Sacchi, Matt Groesch, and Erica Saleh. Darío Madrona will serve as showrunner for the series.
Peacock released the first teaser trailer
On July 20, 2021, Peacock released the first teaser trailer for One of Us Is Lying, as seen above. Simon narrates the introduction, telling viewers that it's going to be a "wild year." He reveals that one of his classmates ended his life on the first day of school. Set to a dramatic rendition of the TikTok-famous song "Oh No" by Capone, the teaser shows scenes of the students' lives unraveling as the investigation continues.
According to Variety Insight, filming for the Peacock series' remaining episodes after the pilot began in New Zealand in May 2021 and will continue until October. So, it's possible that the streaming service will launch One of Us Is Lying at the end of the year.
RELATED: 'Vanderpump Dogs' Trailer Drops as Premiere Date on Peacock Is Revealed